New Delhi: In a shocking incident of apathy and lack of proper infrastructure for sports in Jharkhand, a 22-year-old national-level wrestler was electrocuted on Tuesday at Jaipal Singh Stadium in Ranchi, a report in The Telegraph says. 
Vishal Kumar, a frequenter at wrestling association's office, went to the building for some work. However, a live wire hanging loose in the flooded washroom dealt him a fatal jolt. While some of his colleagues saw him in a semiconscious state and took him to the hospital, Kumar was declared brought dead at the hospital. 
Kumar lived just few hundred metres away from the building.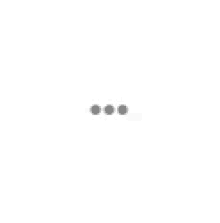 "It's a tragedy but Ranchi Municipal Corporation is responsible for Kumar's death. Since March, it has been constructing a building near the stadium and due to the construction, it has created a mountain of raw material outside our building. When the incessant rains continued for 10 days recently, the area outside the building turned into the lake. Even my office was flooded. The office was also flooded when this incident took place, I don't know why Kumar went there," Bholanath Singh, secretary of the Jharkhand's wrestling outfit, told ScoopWhoop News over phone on Wednesday. 
He also downplayed the allegations that the building is in a "dilapidated" condition which needs renovation. 
However, not all agree. According to Kotwali thana OC SN Mandal, he's surprised how the building is housing athletes and offices of the wrestling association when its condition is so bad. 
On its part, Electricity department has denied any lapse on their part and said the electrocution might be as a result of some problem in internal wiring of the building. 
Meanwhile, the incident seems to have woken up the RMC from deep slumber. 
Ranchi deputy mayor Sanjeev Vijayvargiya told The Telegraph that the municipal body has a "multicrore plan" to renovate the stadium. He also said he will look into the matter and take appropriate action.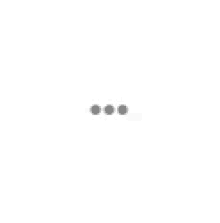 While the report says a number of athletes, who can't afford to rent accommodation, continue to live in the building, ScoopWhoop News couldn't verify the exact number of such athletes. 
Meanwhile, Ranchi Police has registered an FIR in the unnatural death of the wrestler and started investigations regarding how a live wire was hanging loose in the bathroom. 
Jharkhand State Wrestling Association has announced a relief package of Rs 1 lakh to Kumar's family and a monthly ex gratia of Rs 10,000 to his family till one of his four sisters gets a job. It has also appealed to the state government to give Rs 10 lakh compensation to the family.
A wrestler since last 12 years, Kumar represented Jharkhand at various junior and senior national wrestling events.  
Feature image source: Reuters/Representational Image