Ever loved your pooches so much that you felt like worshipping them? Well, Nepal gives you a chance to do just that. 
They have a day dedicated to worshipping dogs and is known as the Kukur Tihar festival.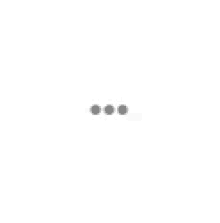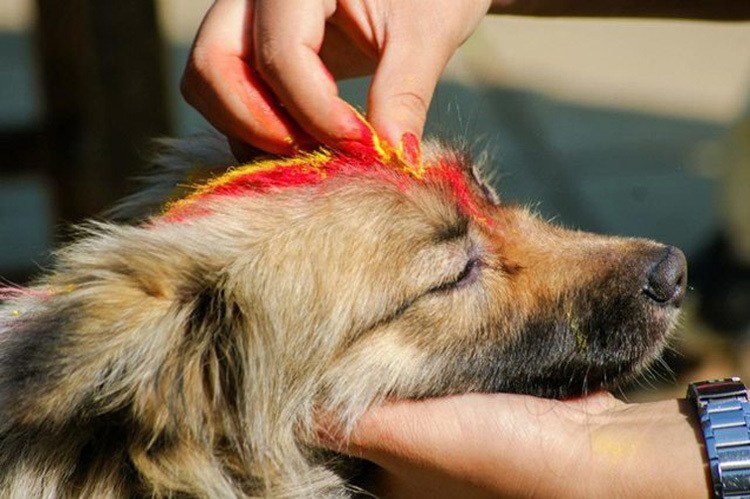 It is on the 2nd day of the 5-day Deepawali celebration. 
Dogs are showered with love and treats and you can see so much happiness on their faces. The decked up dogs look just adorable.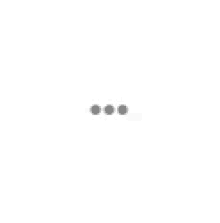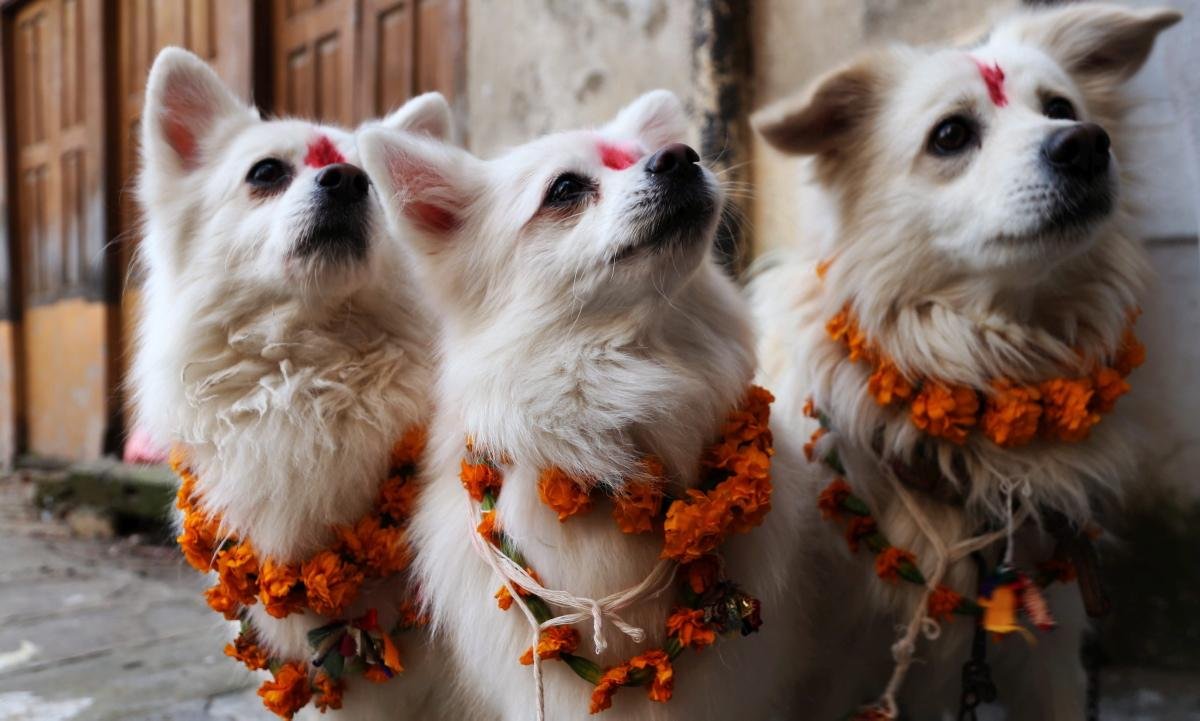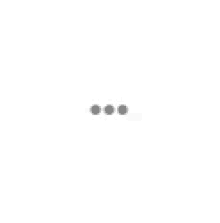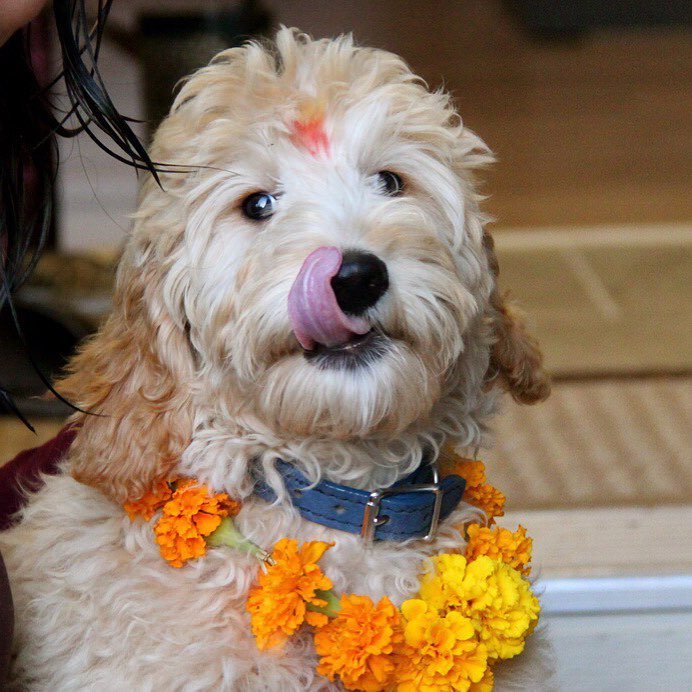 The people of the Hindu community worship the dogs to commemorate the special bond between humans and dogs.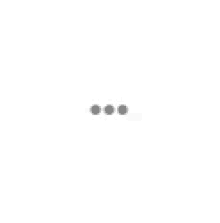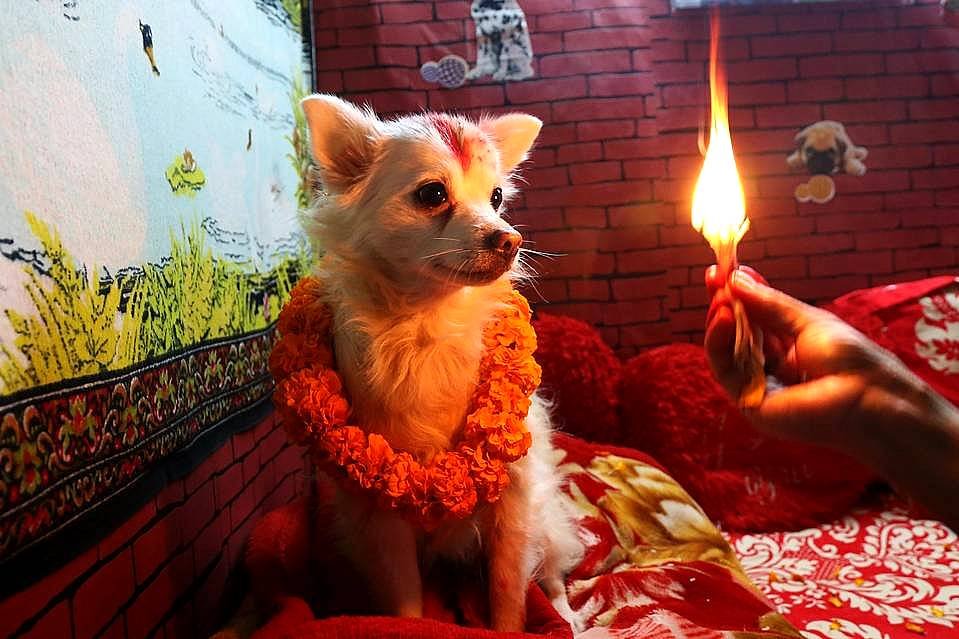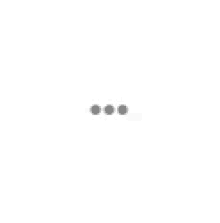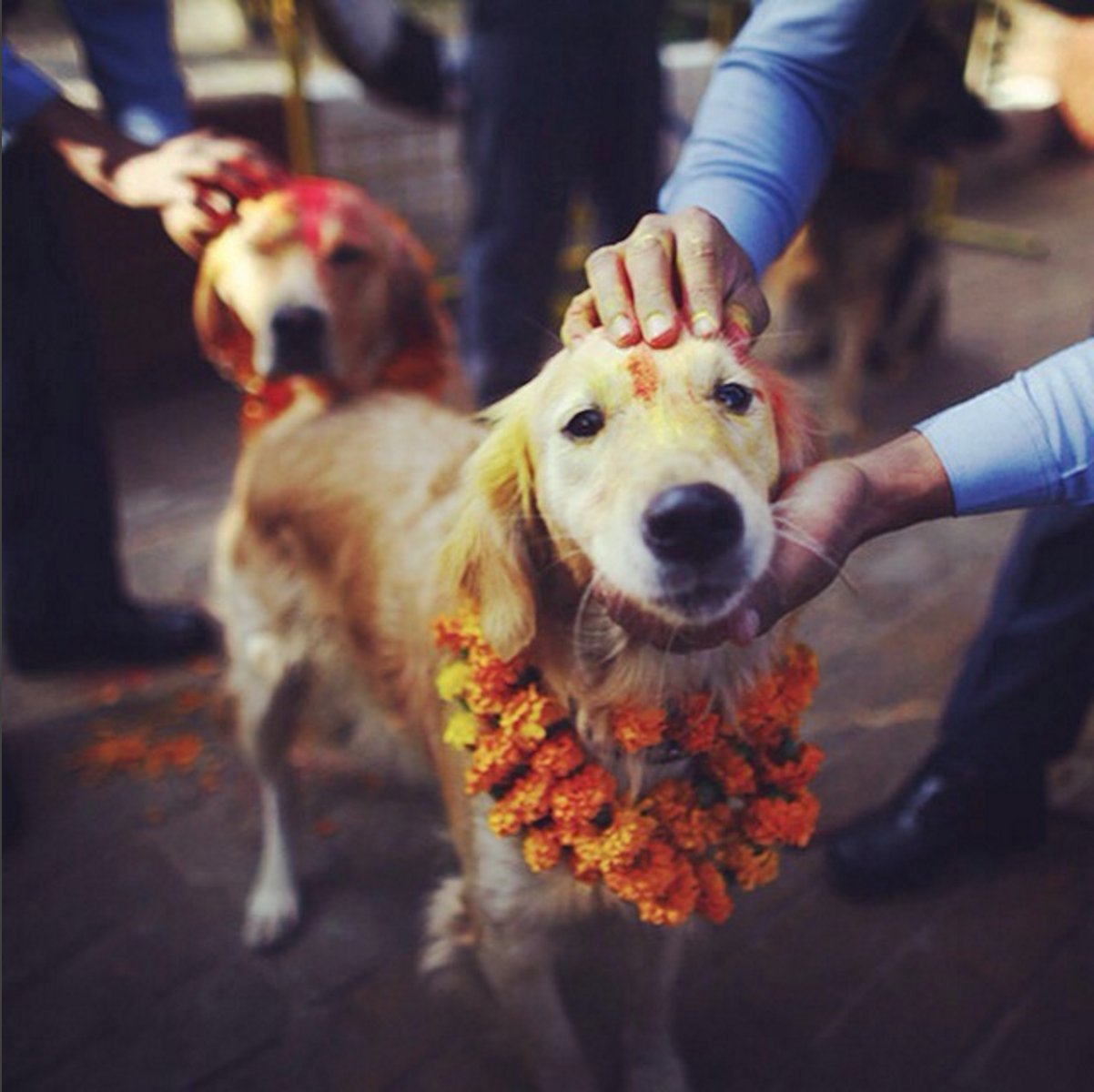 Stray dogs and pets are all treated alike and are worshipped according to proper Hindu rituals. Tilak or red tika is put on their forehead and they are offered garlands as a mark of respect.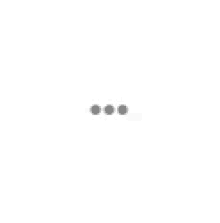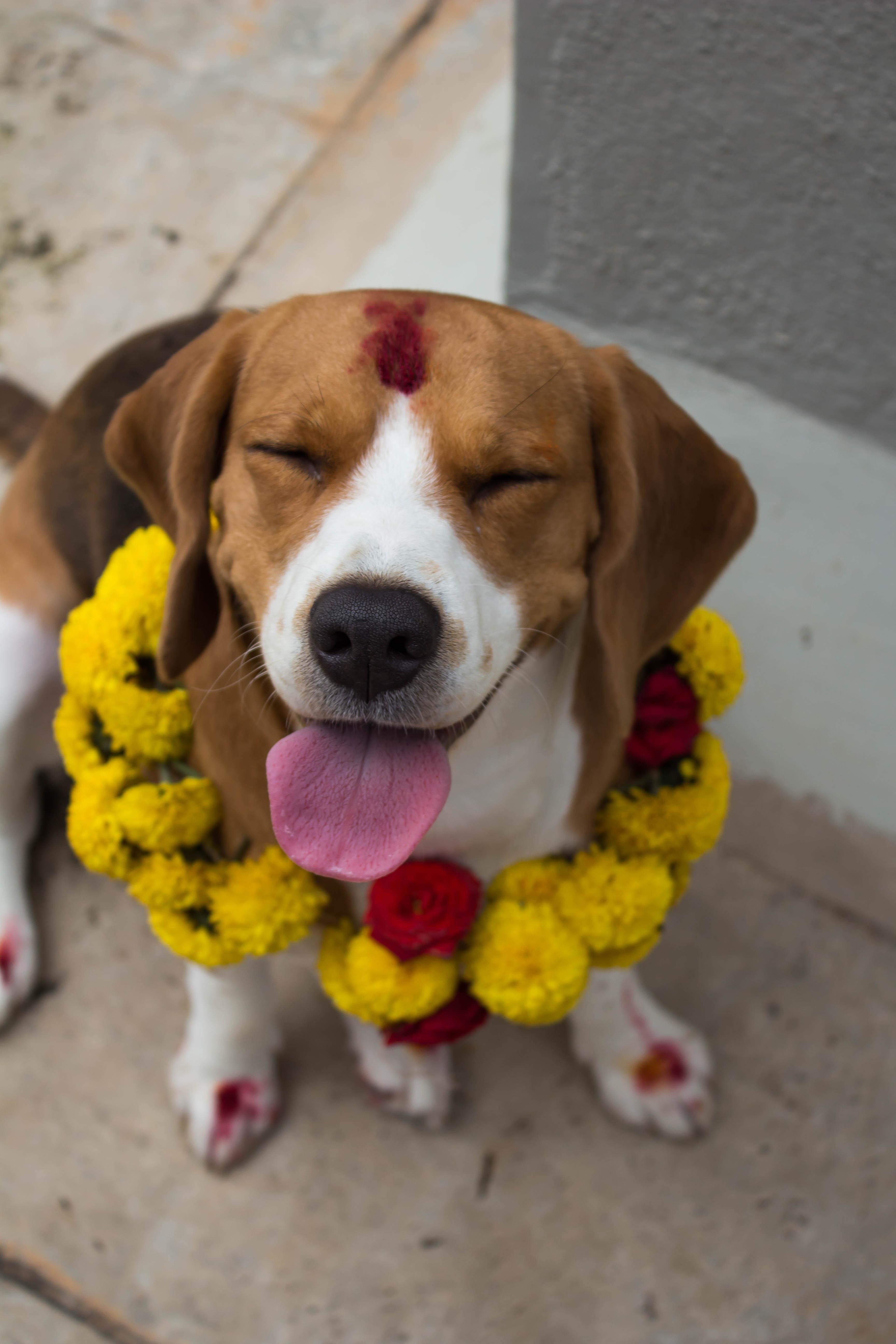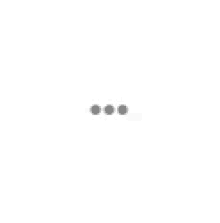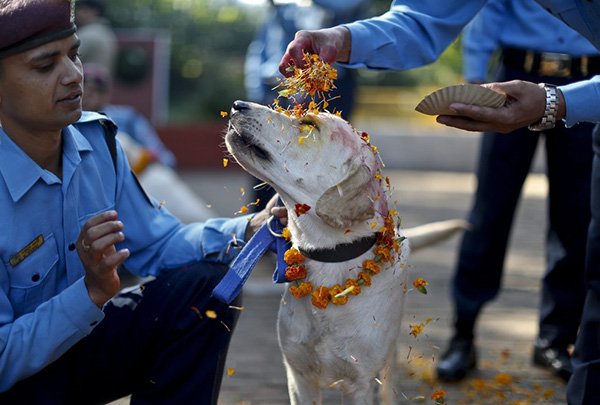 The red tika marks the dog as both a devotee of the righteous path and as an object of devotion.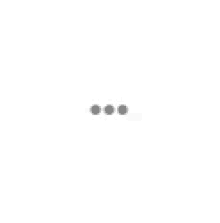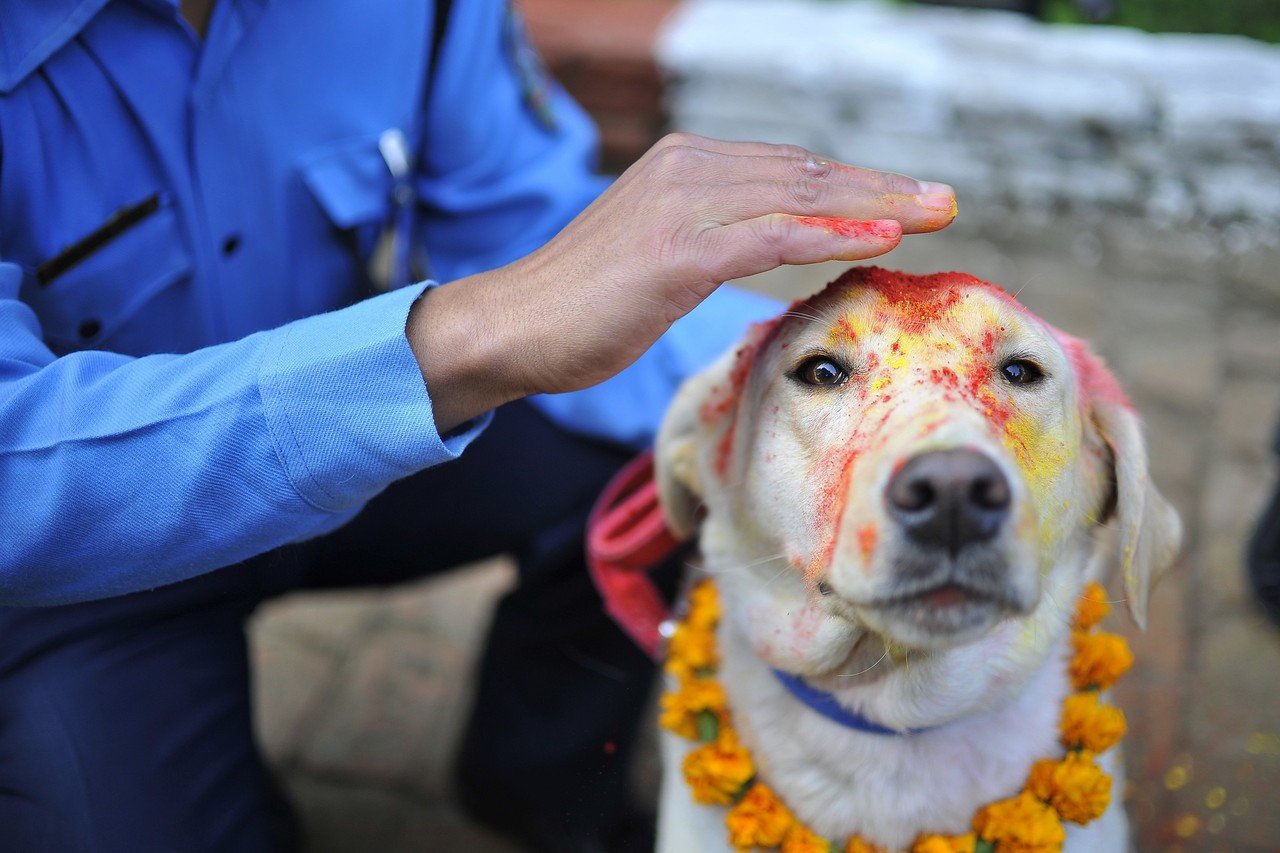 The dogs are treated to milk, eggs, meat, high-quality dog food or other tasty foods. After all, they deserve it.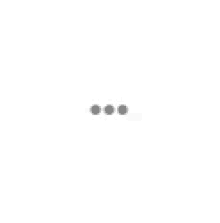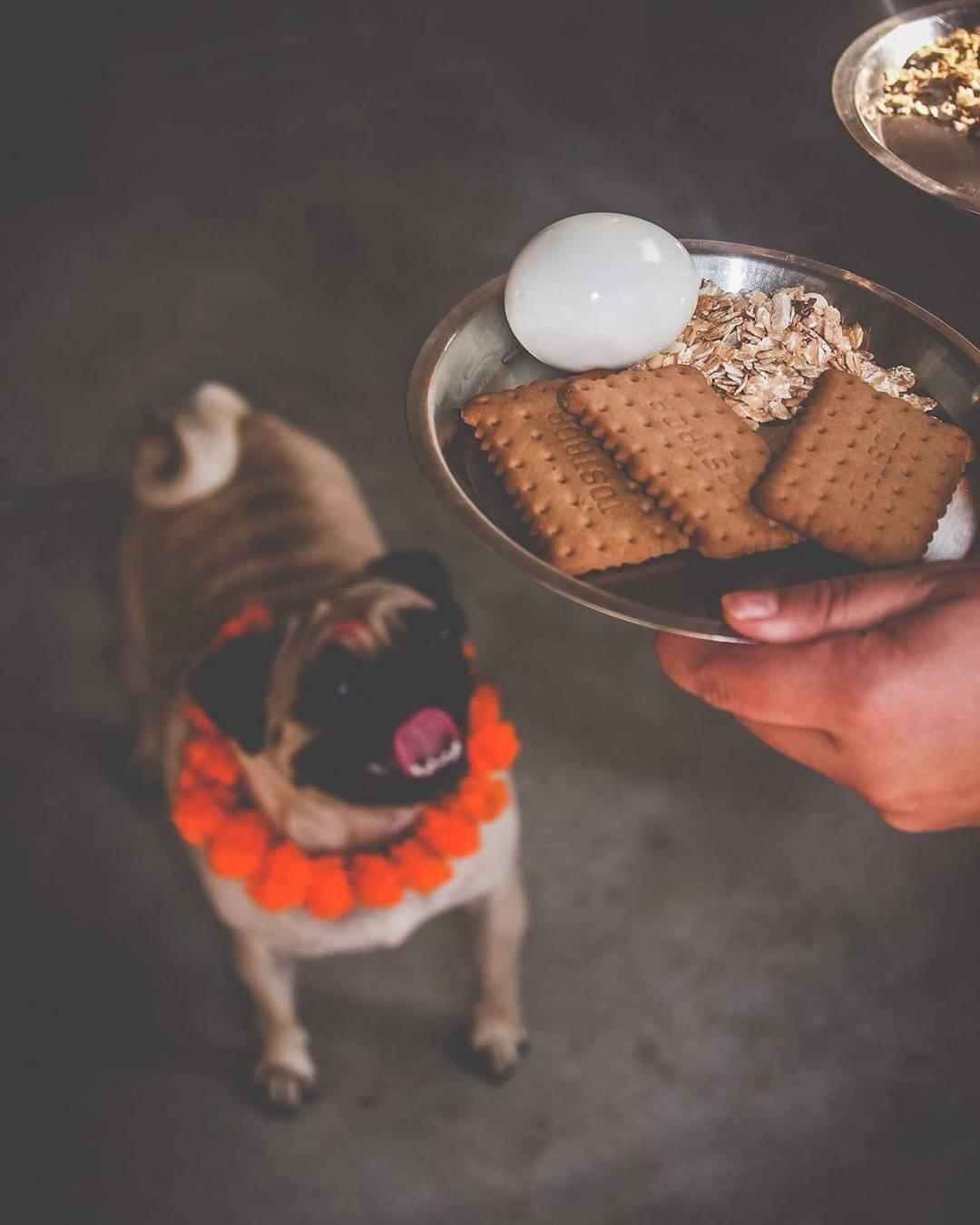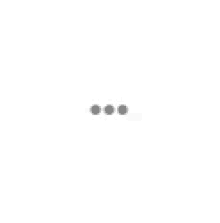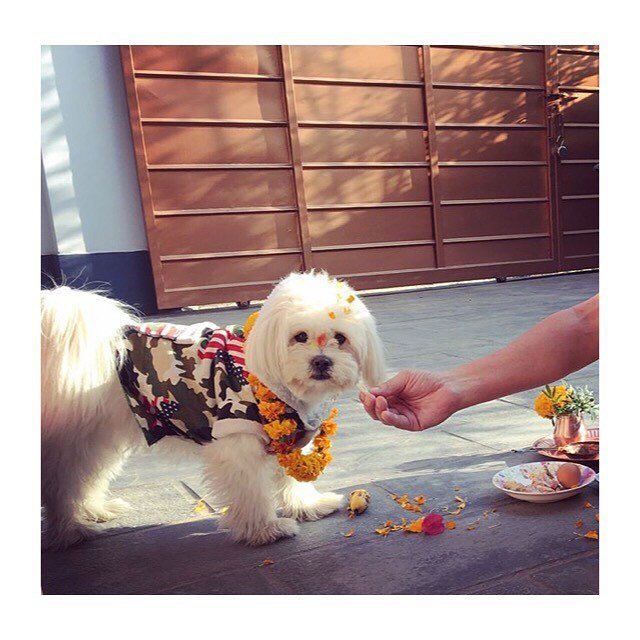 The reason for this exclusive treatment is embedded in Hindu mythology. Bhairava, an avatar of Lord Shiva has a dog as his vahana, who is known as Shvan.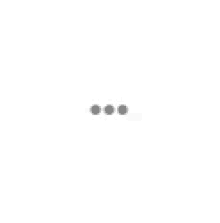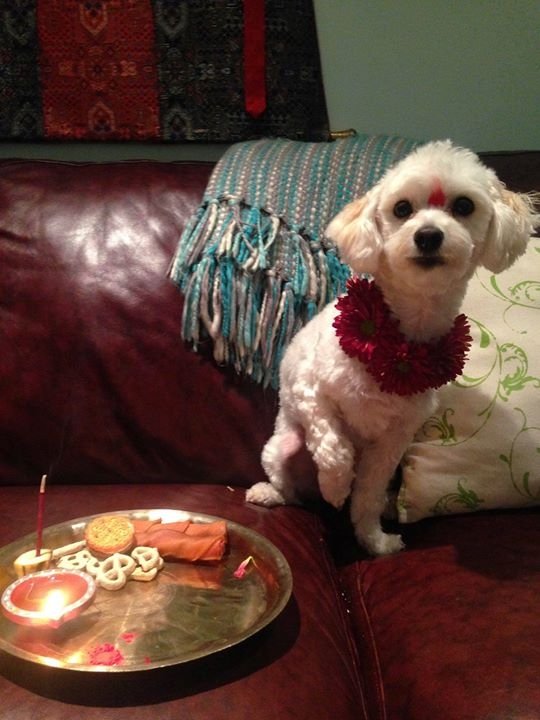 Yamraj, or the God of Death also has two watchdogs, who guard the gates of hell. Thus, the day this festival is celebrated is known as Naraka Chaturdashi.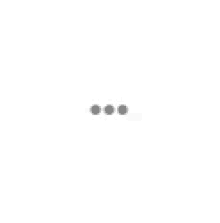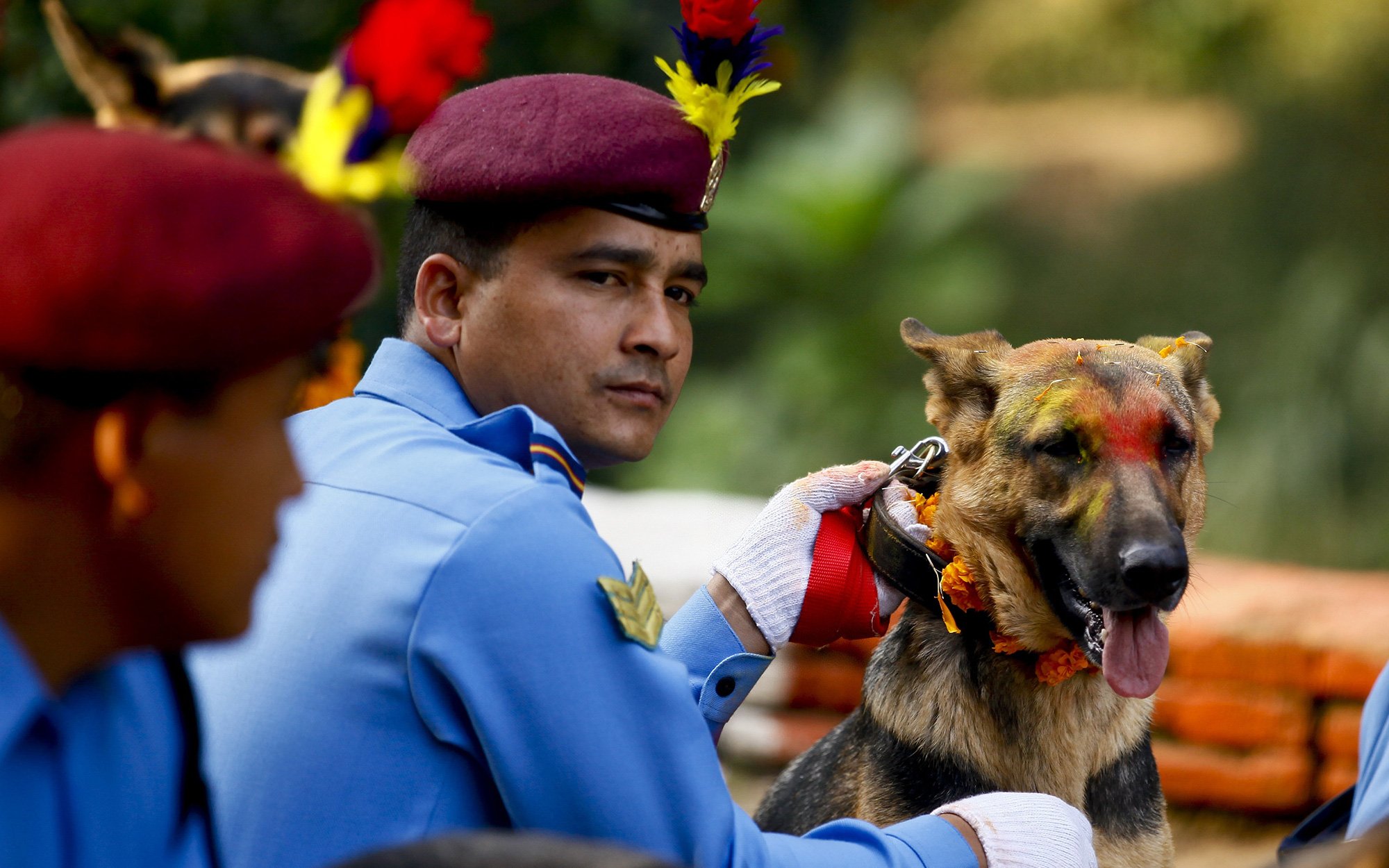 It is believed that dogs can sense impending danger, even death and thus they are worshipped to provide protection.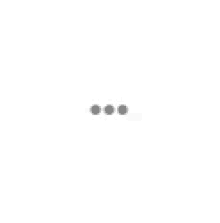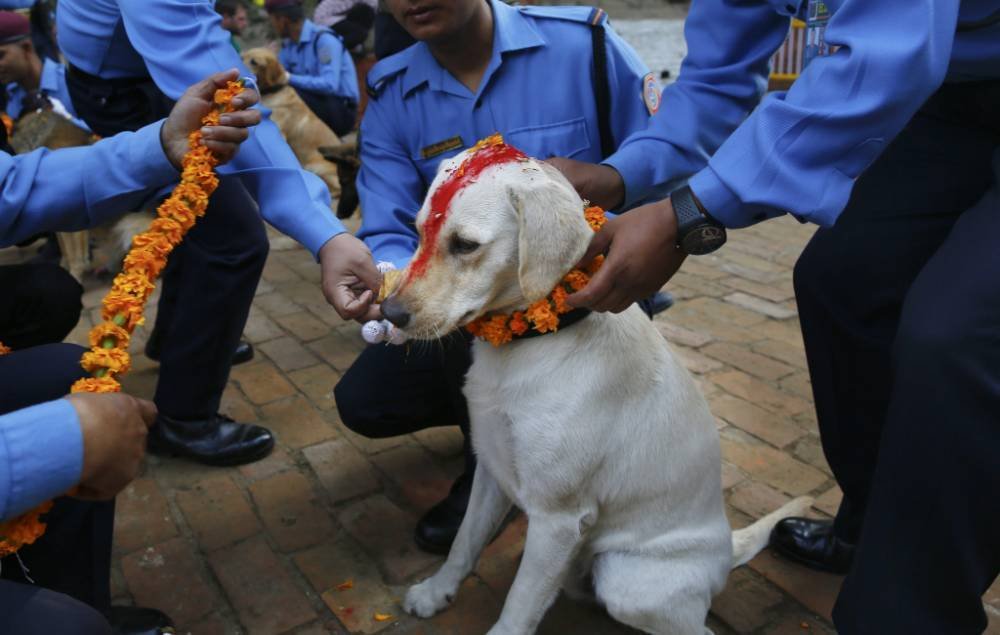 We wish we were in Nepal during this day. 
I'm sure these pictures make you want to go give your best friend a hug and some treats. Go!