Marie Kondo is a Japanese organising and tidying expert, who has got people tidying up their houses right.
The #KonMari method has 'sparked' the internet with oh so much food for memes, ever since the show, Tidying Up with Marie Kondo, aired on Netflix. The idea is simple. In order to declutter your homes, you establish a communication with an item, ask whether or not it 'sparks joy in your life'; and if not, you say, 'thank you for your services' and throw it out.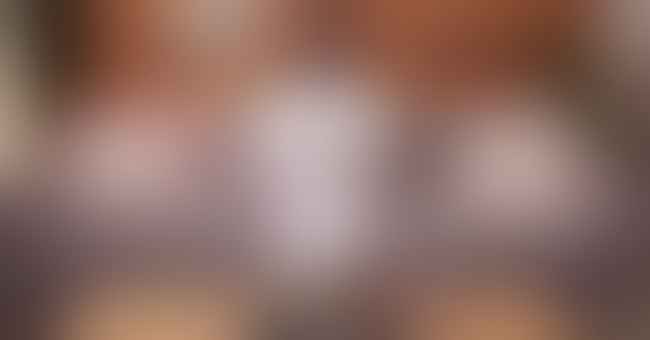 Now you can understand how this could be a major source of savage memes. While for others, the method has actually genuinely helped some people, and hence garnered 'loads' of love. Here are the mixed reactions of the netizens.
#1 Does this electric bill bring you joy? To the bin!
Me: watches #TidyingUpWithMarieKondo Also Me: pic.twitter.com/qGSgJ3hSEL

— Lucy Bradford (@LucyCharlotte11) January 13, 2019
#2 Getting this printed on a shirt. BRB.
Saying "shit's cancelled" is so 2018 🤔 In 2019, we saying "this shit don't spark joy for me" 🙌🏼 #KonMari

— princess dian (@thatlinguistic) January 16, 2019
#3 Knowing my impatient self, I'll prolly end up messing this drawer up in 3, 2, 1...
This drawer is joyful. ...#konmari #mykonmari https://t.co/6FXjbiaunu pic.twitter.com/C8AmJ4Vwpv

— Ivana V. (@ivanaveliskova) January 12, 2019
#4 The hoarder in me is feeling seen TBH.
After spending the past few days watching episode after episode of "Tidying up with Marie Kondo", I decided to KonMari my room today and started with my wardrobe first. Threw away THREE huge bags of clothes that do not spark joy anymore. I AM SO HAPPY. #MarieKondo #Netflix pic.twitter.com/oIHoNta8Eh

— Evangeline Liew (@xiaojieli) January 7, 2019
#5 I'm way ahead of you, sister.
Marie Kondo but for twitter: mute all the accounts you follow that don't spark joy

— Arvin Ahmadi (@arvinahmadi) January 15, 2019
#6 Sorry, hoarders gonna hoard.
#7 This hits too close to home.
how do I KonMari my feelings

— Ariel Francisco 🇩🇴🇬🇹 (@AriCisco) January 11, 2019
#8 It's not you, it's KonMari.
I wonder how many people broke up after watching Tidying Up on Netflix. Like did y'all look at your partner and say, you don't spark joy. Thank you for your service. #TidyingUp #tidyingupwithmariekondo

— Sara Polton (@sarapolton) January 16, 2019


#9 Just wait till the HR konmaris your ass.
never too late to adopt the #konmari method at work1. hold boss' idea close to you2. does boss' idea "spark joy?"3. if not, thank boss for idea. then bin it

— yijunian 江毅俊 (@yijunian) January 8, 2019
#10 Yes, can we also dump age-old practices that don't serve our society anymore, please?
The patriarchy does not spark joy.

— Summer Brennan 🌈👠 (@summerbrennan) January 14, 2019


#11 Gotta sort the essentials first.
Did I konmari my playlists? Yeah pic.twitter.com/v5bvJ7hQxr

— Tori Hinn (@torihinn) January 16, 2019
#12 Damnnit, forgot about my existential crisis. How do I sort this though?
#KonMari ends one of two ways for me.1. Surrounded by everything I own, fervently clutching at the piles, hissing like Gollum.2. Staring dead eyed in the cavern of an empty, stripped down house, monotoning "there is no joy, only the void."

— Thursday Addams (@care_e_bro_dee) January 10, 2019
#13 Error 402 occurred.
Attempting to #KonMari my house. Currently in the wtf stage😂 pic.twitter.com/gg5jTD3oss

— Katie Mackrory (@katiemackrory) January 16, 2019
#14 Lol, Mark Zuckerberg, ya there?
Marie Kondo: throw something away maybe once?internet pic.twitter.com/ZWJgMbitkC

— Slutty Pineapple (@baetricearthur) January 15, 2019
#15 You kidding me, right?
#16 My inner Monica can feel this on a molecular level.
It took me 10 days to #KonMari my bedroom...Today was the first time that I could walk into my room and feel at ease. It was pretty awesome.

— Cyndi (@psyduckies) January 8, 2019
#17 Can we declutter language, and just talk in memes though?
If your words don't spark joy, it's OK. I've got more.

— Thesaurus.com (@thesauruscom) January 9, 2019
#18 Well, I tried.
When you want to try #KonMari but you have a cat pic.twitter.com/wlVefFi18S

— akb (@akb8) January 13, 2019
#19 I'll cry if someone messed up this drawer.
The KonMari method gives me life 🙌 pic.twitter.com/gsrJdbDD96

— Amy Wilks (@AmosCorruptMD) January 11, 2019
#20 There goes my enter satisfaction of decluttering.
When you forget to thank something before you get rid of it #KonMari pic.twitter.com/GY0utrcqQd

— Sadie (@SenioritaSmile) January 15, 2019
#21 But what if I need to use this app again?
I need to KonMari my open tabs

— ✧ julia ✧ (@juliaereck) January 14, 2019
#22 Oh damn, we did Aristotle proud.
I've had a revelation about the #KonMari tidying method. It's just category metaphysics, pure and simple. Aristotle would be proud. pic.twitter.com/xvO0X8oHeW

— Emily Thomas (@emilytwrites) January 15, 2019
#23 The KonMari method has become a phenomena now.
"People cannot change their habits without first changing their way of thinking" @MarieKondo absolutely loving the show on #Netflix so many amazing way how we can declutter our home. #tidyingupwithmariekondo

— Samit Saini #PowerAddict (@SamitSaini01) January 12, 2019
#24 Underwire bras only spark pain. Alcohol, on the other hand...
I think I have this whole #KonMari thing down @MarieKondo pic.twitter.com/q0CigY9ajj

— Melissa schuelke (@mlee3580) January 15, 2019
#25 Here's your loophole.
I guess Konmari method doesn't work on food noh?

Does this longganisa spark joy? Yes.Does this chicken joy spark joy? Of course!— Vanessa Sangalang (@vanesangalang) January 10, 2019
#26 The idea is not just about throwing away stuff, but also to go through things that have stopped serving a purpose in your life.
In that sense, it's similar to minimalism in the sense that it challenges the typical Western norm of consumerism and "more is better," but it is NOT THE SAME as minimalism, because the ultimate goal is not the sheer number reduction of items. /4

— Jonah Ven 李明恩 (@jonah_ven) January 14, 2019
#27 Getting rid of clutter is liberating, indeed.
Love or hate her. (I ❤️ her). Opening up time and head space to sort out your stuff is liberating. Real clarity can come from it. #konmari #reuse #recycle #consciousshopper https://t.co/Q5gTo0JusL

— monsters in your closet (@monstersn16) January 17, 2019
#28 And if it doesn't bring joy to you, it might bring joy to someone else.
If you are doing the #konmarimethod and are cleaning out your linen closets, consider taking old towels and blankets that do not spark joy to your local pet shelter. I did this last week and they were very #grateful #KonMari #tidyingupwithmariekondo #donate

— Stephanie Mintz (@StephanieMintz1) January 17, 2019
#29 Well, well, well.
marie kondo: throw it away if it doesn't spark joy

me: pic.twitter.com/0r1THXsgtm— meme (@e_minlee) January 16, 2019
#30 Alt + F4 this bish.
marie kondo but for my 26 browser tabs

— Natalie Sportelli (@N_Sportelli) January 15, 2019
#31 What did the books do to you?
I'm pretty sure I have 30 #books on my desk right now. #MarieKondo pic.twitter.com/kifJ49Jn0N

— Jade (@JadedHalifax) January 17, 2019
#32 Not the DVDs, okay?
Marie Kondo- stay away from my DVDs. pic.twitter.com/tv2ZJcajcY

— Drew Morton (@thecinemadoctor) January 17, 2019
What's your take?
Subscribe to our
Newsletter