As many as 10 persons were today killed and over 24 persons injured when a tractor-trolley carrying them plunged into a 20-ft dry well at Signali in Mahisagar district of Gujarat, police said.
The victims were on their way to a cremation ground for the last rites of a fellow villager.
The 20-ft deep well was being desilted and hence was dry.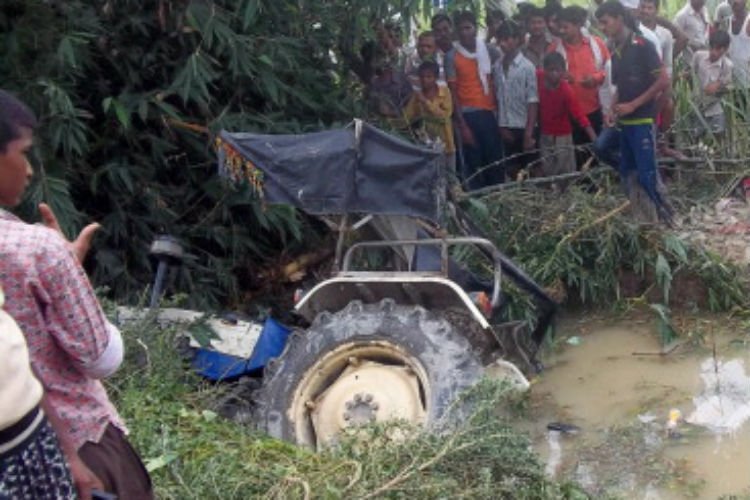 "Three tractors were heading for cremation ground. The driver of one of them lost control while reversing on a slope," said Panchmahals deputy superintendent of police V K Nai, who visited the accident spot.
The village is on the border of Panchmahals and Mahisagar districts.
About 35 persons were riding on the tractor-trolley. "10 of them died and over 24 were injured," Nai said.
The injured were taken to a government hospital at Shehra town in Panchmahals district, the Dy SP added.