1. Aamir Khan meets progeria patient Nihal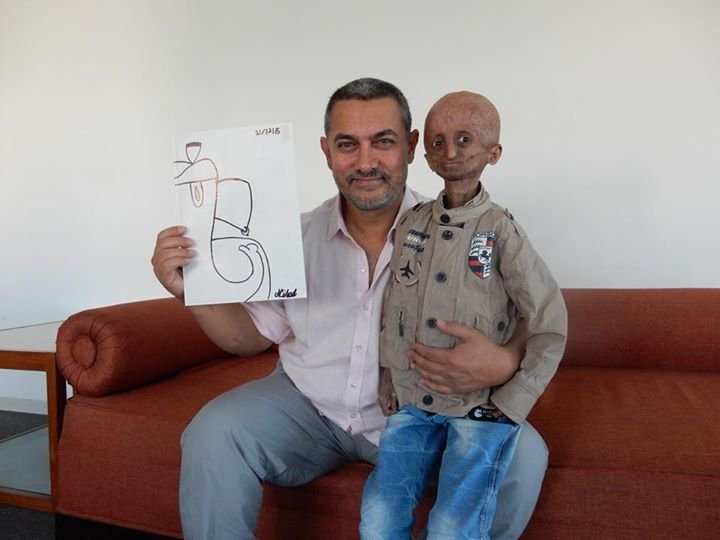 Nihal Bitla is a boy from Mumbai, who suffers from progeria – a rare genetic disorder which make the body's cells age rapidly and this is his story. In an interview with Humans Of Bombay, he expressed a simple wish to meet actor Aamir Khan and thank him for making a movie like Taare Zameen Par, which had given a lot of courage to him. 
A week later, Nihal's wishes were fulfilled when the actor had arrived at his doorstep. Nihal shared the most heart warming images on his Facebook page. 
2. Acid attack survivor Laxmi's new role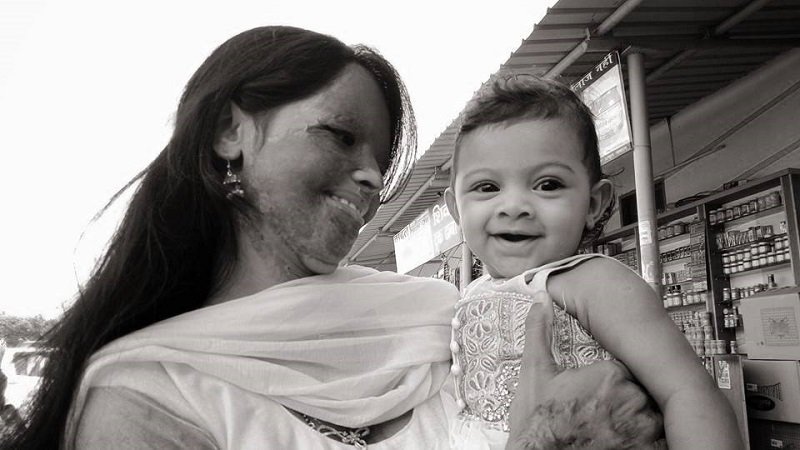 Life seemed to have come to an end for Laxmi in 2005 when she became a victim of acid attack. Yet she fought with all the energy at her disposal. She did not shut herself within the four walls of her house, rather she broke barriers and became an activist. It is because of her bravery, she found love (husband Alok Dixit), family and a meaning to life.
In November, Laxmi for the first time had shared her moments with her child on Facebook.
3. When a visually impaired 11-year-old broke barriers
On May 1, T Sriramanujam from Tamil Nadu became the first visually challenged television news anchor in the world.
The 11-year-old was taught voice modulation and postures. He read the news bulletin live with braille for 22 minutes and he made a flawless on screen debut thanks to his four months of thorough training and practice. 
4. Varun Pruthi donated Rs.1000 to the hard working people with limited incomes
Actor Varun Pruthi took to the streets to find working class people. From cotton candy sellers to tea sellers, he approached people and asked them if they believed in God. After receiving splendid confirmations of faith, he then decided to hand them a Rs 1,000 note. 
The tears of joy in the eyes of those people will surely touch your heart.
5. Nisha Kapashi abandons her lavish lifestyle in NY all for peace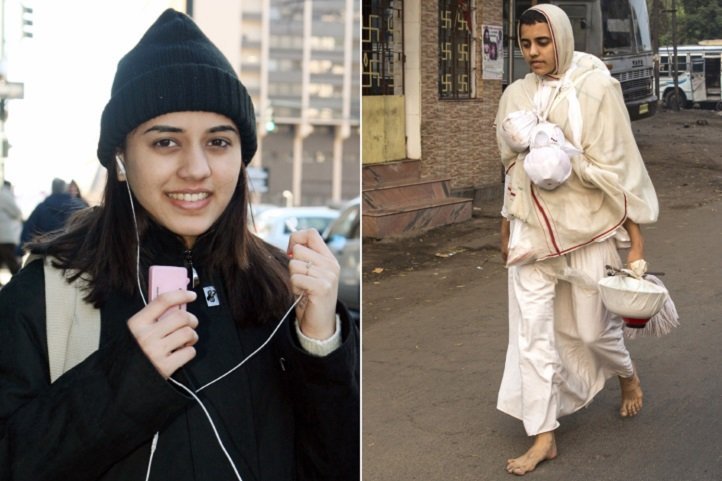 Nisha Kapashi is an Indian born woman who was brought up in Poughkeepsie. She used to live a lavish lifestyle but ultimate happiness continued to elude her. So she moved to India and became a Jain nun to attain Moksha. In case you are wondering, her bank account is empty. In fact, she does not have a bank account or any of her prior possessions. She has committed her life to celibacy and simplicity. 
6. Actor Siddharth helping victims of Chennai Floods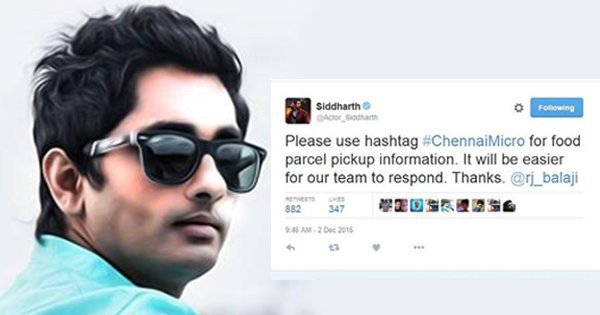 Actor Siddharth had taken up the responsibility of physically reaching out to the flood victims of Chennai and provide them with relief materials. 
It's a pleasure to see actors become heroes on screen but when they actually step on the ground and do their bit to help victims of the real world, they become a rare ray of hope. He distinguished himself with his exceptional courage, nobility and strength during the floods of Chennai. 
7. Prakash, the tea seller, who runs a school with 50% of his income
Prakash Rao is a tea seller from Cuttack, Odisha. For 14 years he has been utilising 50% of his earning to run a school in the slums. He had to leave education mid-way to make ends meet and also his father never saw education as an investment.
So that other children have a chance that he did not, he provides slum children with basic level education.  
8. Anil Mahendru gives free coaching to students to crack several competitive exams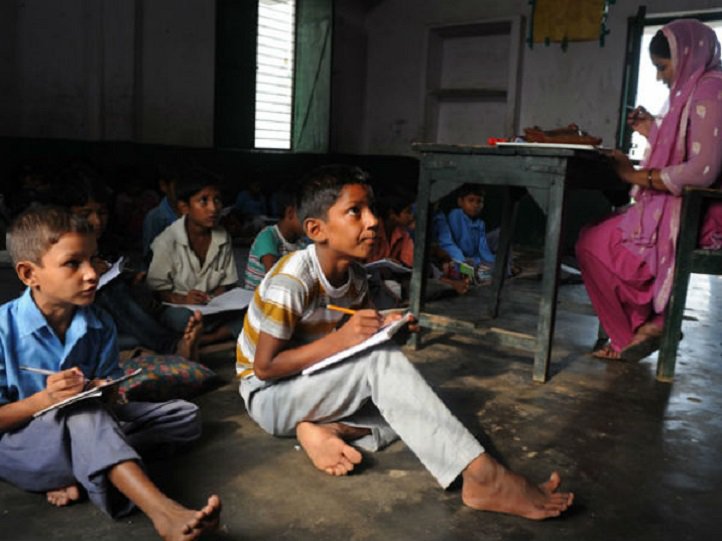 Anil Mahendru is a 50-year-old man who works as Chemical and Metallurgical Superintendent at Railways' Matunga workshop. He is presently living in Mumbai and has been doing his duty as a teacher for scores of needy students and children of his colleagues for the past three decades. This selfless act of Mahendru has gained him a lot of respect, the type which money can't buy.
"In my early days in 1980, when I myself was a student, I started taking tuition for money to meet the expenses of my family, but when I joined Railways in 1988 and got a permanent source of income, then I started to teach for free,"Mahendru told PTI. 
9.  The generosity of the Sikhs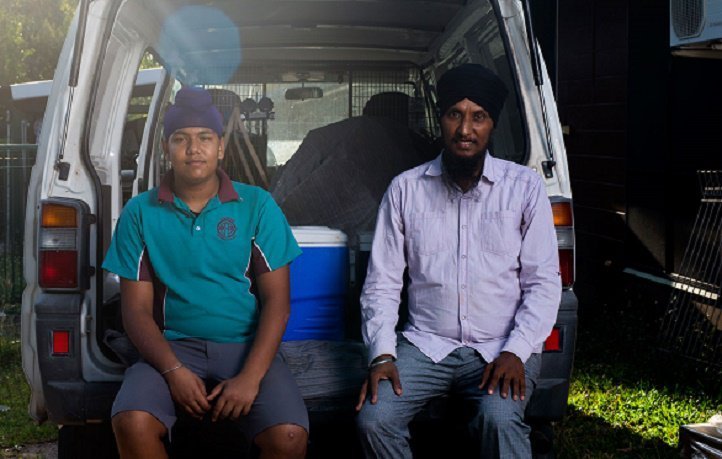 Tejinder Pal Singh was named the 'Australian of the Day' in August, for feeding the homeless and the needy. Neither is he a millionaire nor is he a king, but only an Indian-born cabbie, working in Australia.
"I do something for homeless people, so they get more energy, so they're happy. My religion says 10 per cent of income goes toward needy and poor people — no matter (whether) they belong to your religion or any religion," said Singh as mentioned in a report of PTI. 
While talking about Sikh and their generosity, one cannot help but remember Khalsa Aid, the Sikh organisation who served the Syrian refugees even when they were mistaken to be members of ISIS. 
Here are a few tweets that will explain the "terror" they created by serving refugees with basic necessities:  
10. The man, the typewriter and social media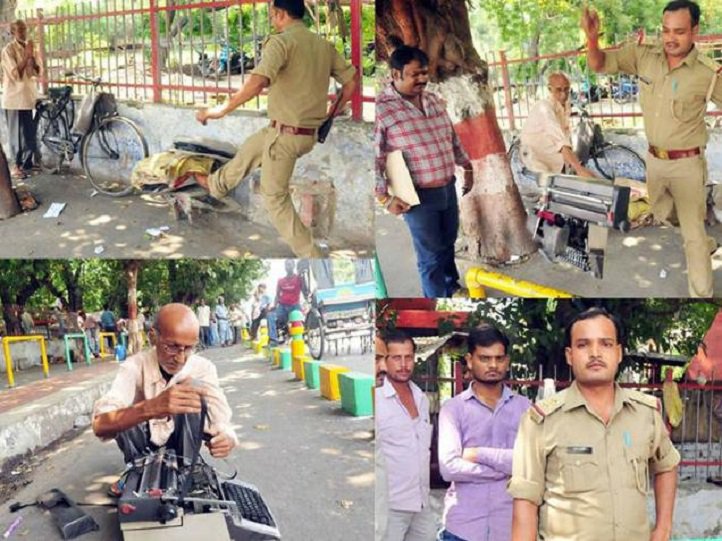 The 65-year-old Krishna Kumar used to sit outside the General Post Office of Lucknow's Hazratganj with his typewriter and help those who couldn't write themselves. One day, a sub inspector, Pradeep Kumar, kicked the typewriter to piece and charged Krishna with encroachment. 
The photographs went viral on social media and the outrage forced UP CM Akhilesh Yadav to instruct the DM and the SSP to handover a new typewriter to him. 
11. 17-year-old Eshan Balbale built a bridge for slum kids to go to school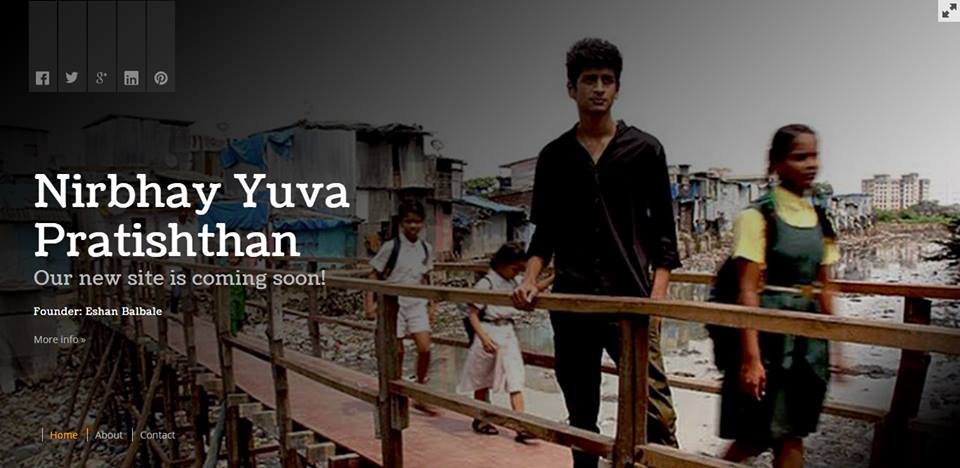 17-year-old Eshan Balbale was a blessing in disguise for the slum kids at Sathe Nagar, Mumbai. Previously the kids used to wade through sewage to go to school. Thanks to this teenager who built a bridge, the kids do not have to go through the same trouble anymore.
12.  A 12-year-old Muslim Girl wins a Bhagavad Gita contest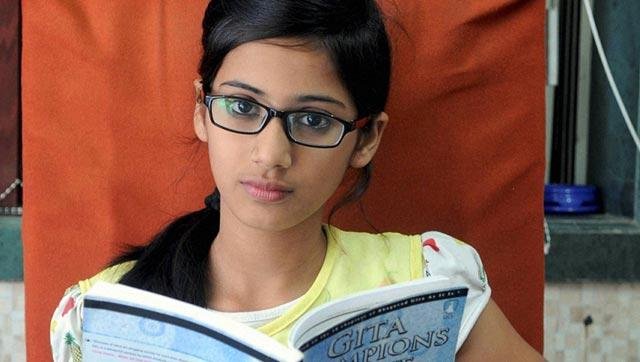 A 12-year-old Mariyam Asif Siddiqui won a Bhagavad Gita contest among 4500 students who appeared in the competition in April. In June, she donated her cash prize money,(which she had received on winning the competition) for the betterment of girl child education. She had received cash awards ranging from Rs 11 to Rs 11 lakh.