The Amazon forest fires have made us all realise that climate change and making it our top priority is the need of the hour. While many have still been ignoring the fact the change in the climate is super real, a lot of people around the globe have fought for the environment to save resources for the future generations.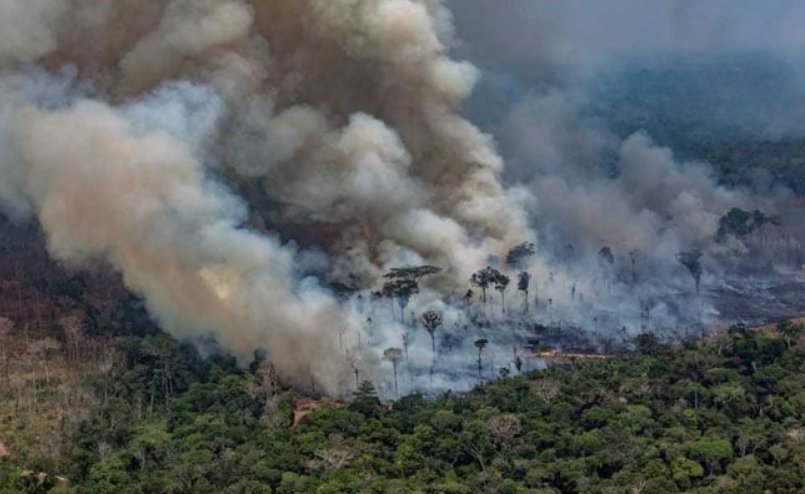 Here are a few young climate activists who have been fighting climate change one protest at a time.  
1. Greta Thunberg 
Hailing from Sweden, Greta is the fearless youth icon who has relentlessly fought for the climate. At just 16 years of age, Thunberg has made many politicians and people speechless with her impactful words. She not only holds regular strikes for the environment, but motivates a lot of young activists to contest climate change as well.  
Greta is the founder of the Fridays for Future, a youth climate strike movement as well. 
2. John Paul Jose 
This 22-year-old Indian activist has opposed climate change through an Indian perspective. He talks about how badly Indian forests and its climate is affected by the rise of climate change. He talks about sustainable development and how Indians are trying to save water, food and trees. 
3. Isra Hirsi 
Isra is a 16-year-old African-American Muslim who organises student climate strikes. She encourages inter-sectional people take part in the movement for climate justice. She also is the founder of US Youth Climate Strike that encourages the youth to demand bold climate action. 
4. Luisa Neubauer 
A calm but assertive activist, this 23-year-old German woman has been fighting for environment. She is not only a part of the German environmentalist Green Party, but is also the German face for the "Fridays for Future" which was started by Greta Thunberg.   
5. Jamie Margolin  
This fearless 17-year-old speaks passionately about environmental protections, climate change, indigenous rights and has been calling out corporate leaders who have been a part in ruining the environment. 
She is the founder of Zero Hour which has an inter-sectional movement of youth activists fighting for the environment.  
6. David Wicker 
This 14-year-old is the Italian face of 'Fridays for Future.' His purpose of asking the government to make climate change as their top priority and protests for the cause has been doing the rounds. 
7. Anuna De Wever 
This 17-year-old from Belgium has been frequently striking in her country for climate action. She has questioned her government, along with the political leaders to respond appropriately to the climate crisis.  
8. Alexandria Villasenor 
This 14-year-old from USA strikes outside the United Nations office. She too is an organizer of Fridays For Future and strikes every Friday to fight climate change. She is the founder of Earth Uprising, an NGO of a youth group that rise against the climate crisis. 
9. Haven Coleman 
This 13-year-old is already a Co-Founder and Co-Executive Director of the US Youth Climate Strike. Not just that, she too strikes for Fridays For Future and speaks for the environment. 
10. Saoi Ó Conchobhair 
This 16-year-old travels everyday to the city to protest for the climate. She is one of the critical figures of Ireland's youth climate rebellion and has made sure to fight for the environment since the time she could understand its value. 
It is great to see people around the world fighting for something that's extremely important.