The number of security personnel injured in the stone-pelting and hand grenade hurling incidents during the recent unrest in Kashmir is ten times more than the figure of civilians injured, CRPF Director General K Durga Prasad said on Tuesday. 
Besides the injured securitymen of BSF, Rashtriya Rifle and Jammu and Kashmir police, 3,000 CRPF jawans were wounded in the incidents, Prasad told reporters.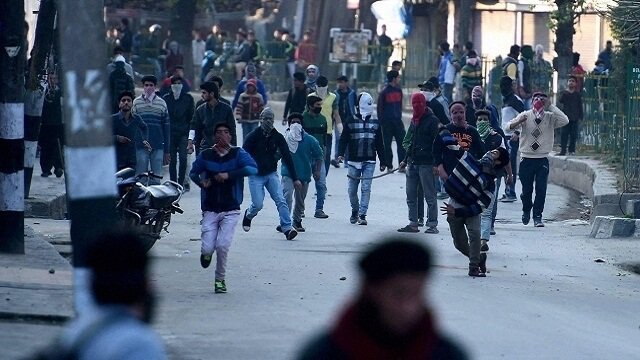 Prasad, who laid the foundation of a barrack and residential quarter for the Rapid Action Force personnel in Jharkhand's Jamshedpur, said out of the 3,000 injured CRPF jawans, 125 were seriously wounded and many of them were still undergoing treatment in hospitals.
A combined figure of injured security men was ten times more than the number of civilians injured in the stone pelting, grenade hurling and mob firing during the unrest in the Valley, he said. 
Stating that the security men maintained maximum restrain, he said the forces did not fire even when groups of people hurled grenade and fired at them. "We had lost one of our Commanding Officers in Srinagar on the Independence day in the incidents," Prasad said.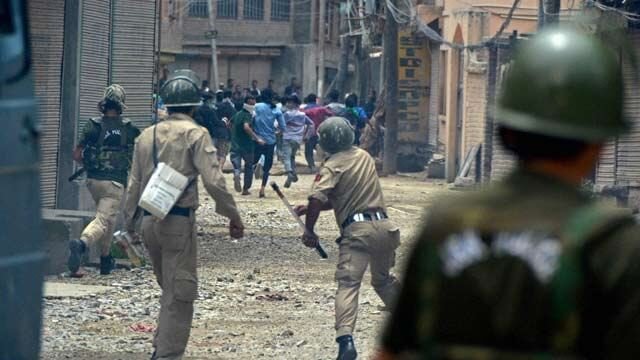 Asked about the weapons being used by the paramilitary forces, Prasad, flanked by ADG CRPF Sudeep Lakhtakia and IG CRPF, Jharkhand Sanjay Lathkar, said less lethal weapons such as PAVA shells and plastic pellets were used to control mob. 
"We used pellet guns only when the situation was out of control," he said. 
Referring to barracks and quarters, Prasad said, "We are constructing 10,330 units of quarter and 55 barracks in different locations across the country, which would help reduce the quarter problem from the existing 25 per cent to 16-17 per cent in the next two years."
(Feature image source: PTI)