Over 100 people on board US' Southwest Airlines flight had a lucky escape when a part of the plane's engine was ripped apart thousands of feet above the Gulf of Mexico before the pilot managed to make an emergency landing.
The Southwest Airlines flight from New Orleans to Orlando, Florida, was forced to make an emergency landing in Pensacola after one of its engines fell apart over the Gulf of Mexico, the New York Daily News reported. 
Startled passengers on board Flight 3472 heard a blast to the aircraft's left at an altitude of 30,700 feet. Outside their windows, they saw smoke fuming from the exposed turbine blades at around 9:20 AM yesterday.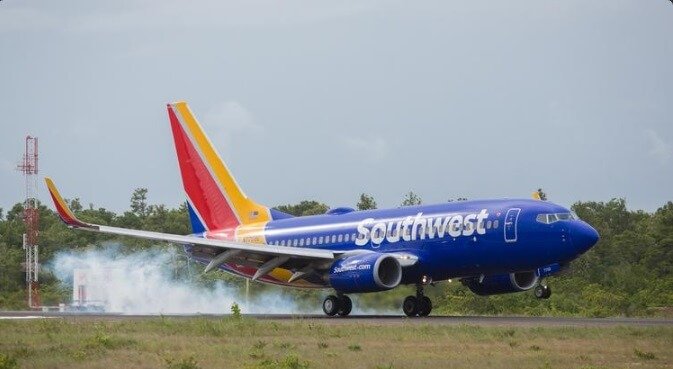 "All of a sudden, outside my window, there was a loud explosion, and then the plane started shuddering," passenger Tami Richards told KOCO-TV.
Chunks of the engine's cowling had fallen off, according to photos taken from the aircraft's window mid-flight. Another photo shows a metal object had pierced the fuselage.
"Today, the Captain of Flight #3472 from New Orleans to Orlando made the decision to divert to Pensacola due to a mechanical issue with the number one engine. The flight landed safely without incident at Pensacola International Airport at 9:40 AM," the Southwest Airlines said in a statement.
"Initial reports indicate there were no injuries among the 99 passengers and five crew members on board. We have notified the NTSB, and when authorised, we will be inspecting the aircraft to assess the damage," it said.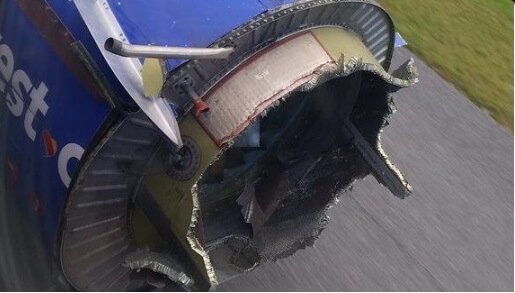 The Federal Aviation Administration, in a statement, said, Southwest Airlines flight 3472, a Boeing 737, from Louis Armstrong New Orleans Intentional Airport to Orlando International Airport was diverted due to an apparent engine malfunction. The flight declared an emergency and landed safely at Pensacola International Airport just before 9:45 AM. The FAA will investigate."
Richards said her three children — and many of the 99 passengers — were crying as the oxygen masks dropped and the Boeing 737 made its dramatic descent about 25 minutes into the flight.
"I held my kids, and one was freaking out, crying," Richards was quoted as saying.
Amid the panic, some passengers took selfies while donning the oxygen masks.
The pilots managed to stabilise the aircraft and made the quick-thinking decision to divert the flight to Pensacola with only one working engine. The plane was on the ground without any further mishap.