New Delhi: Over 150 students and 50 parents were detained by Odisha police on Tuesday evening for protesting outside CBSE regional office in Bhubaneshwar.
Demanding a response from CBSE for withholding the marks of over 3000 students along with allegations of discrepancies in the result of over 8000 students, the Odisha Parents Association, joined by over 100 students of different schools, staged a silent protest by going on a hunger strike.
(Also read: Result Of 13,500 Students Withheld, Many Score Single-Digit Marks. What's Happening In Odisha?)
"We were detained by Odisha police along with 100 others for protesting. The RO (regional officer) has done a gross misconduct, as a result of which 13,500 students are in trouble," Basudev Bhatta, the Co-Chairman of Odisha Abhibhabak Mahasangha told ScoopWhoop News.
In a letter addressed to Human Resource Development Minister Prakash Javadekar, the Mahasangha has demanded re-evaluation of answer sheets along with fee-waiver for accessing photocopies.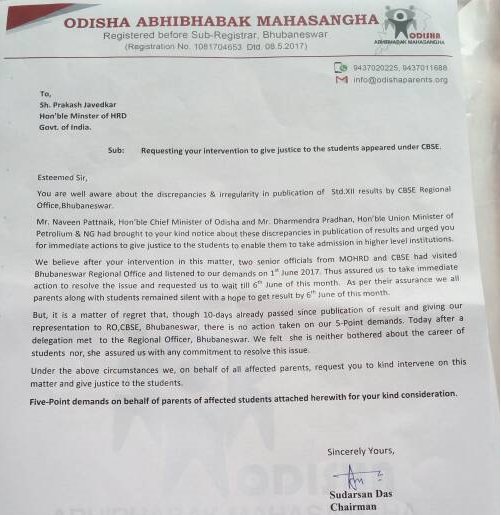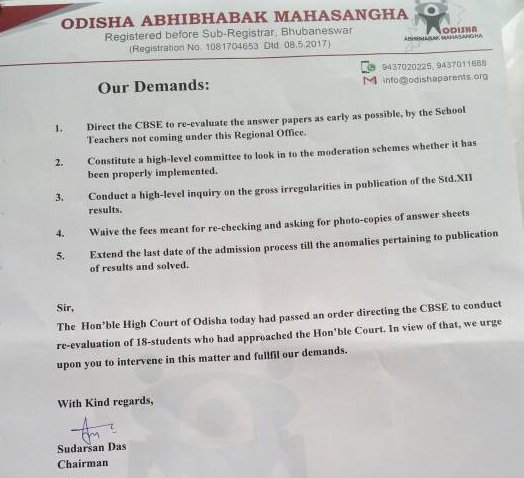 Naimisha, a protesting student was also locked in the regional office before being detained by the police along with other students.
"I was locked inside a room when I demanded to speak to the regional officer. My phone was seized on the pretext of moral detention," she told ScoopWhoop News.
"Two students attempted suicide. While a girl tried to jump from the building, a boy almost self-immolated himself. We are frustrated and CBSE isn't responding properly," she added.
(Also read: Odisha Student Attempts Self-Immolation Outside CBSE Office Over Class 12 Results, Arrested)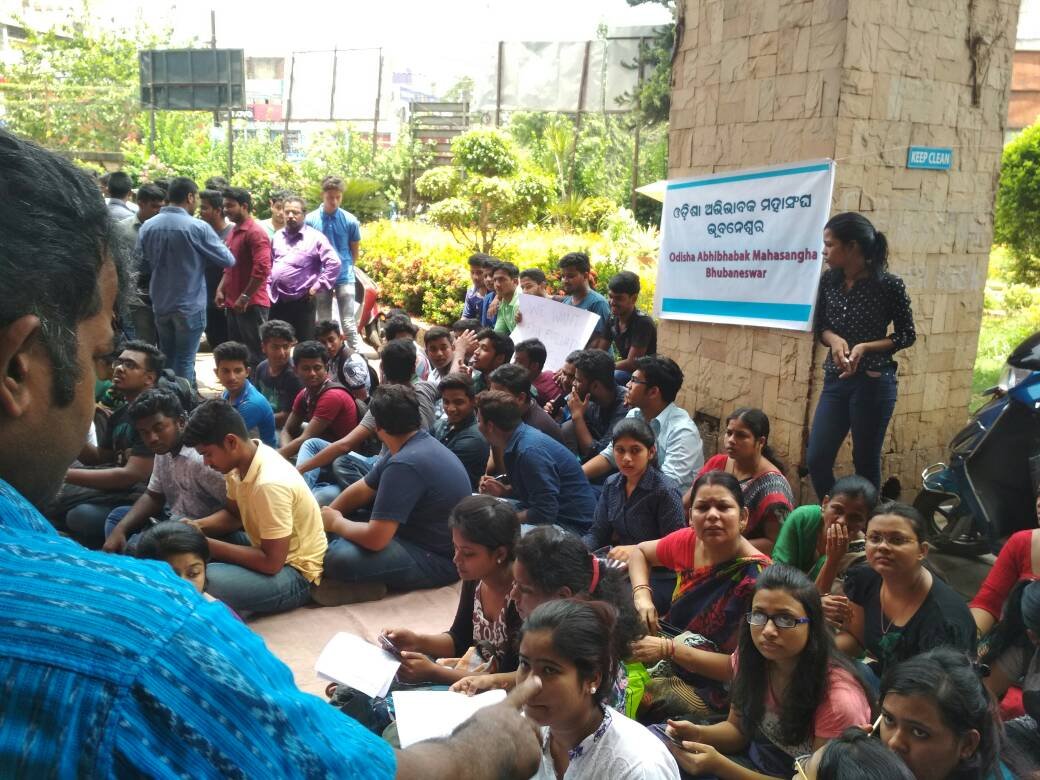 CBSE had previously stated that no re-evaluation will be carried out. However, Odisha High Court on Wednesday gave a verdict asking the board to re-evaluate the answer sheets of 18 students who had appealed to the court.
Still, both parents and students are not very pleased by the order.
"This verdict is unfair for the rest of the students. Re-evaluation should be for everyone and not just 18," said Naimisha.
Now, the parents are mulling to file another petition in the court. 
"We will file another petition this week for re-evaluation to get similar order for the rest of the students," Basudev told ScoopWhoop News. 
"We will continue our hunger strike till the RO is transferred," he added.
ScoopWhoop News tried contacting the Regional Officer Sumita Singh. However, after repeated calls, she told this reporter to speak to "concerned authorities" and hung up. 
(Feature image design credit: Rohit Jakhu/ScoopWhoop)