For the 9,776 newly registered electors from the enclaves in Cooch Behar district of West Bengal, it was a moment that they would never forget. They made history by exercising their franchise for the first time since Independence.
And among the many beaming faces was that of 103-year-old Mohammed Asgar Ali, the oldest among them to cast his vote for the first time in the sixth and final phase of the West Bengal elections on Thursday.
To make the experience even more special, The Election Commission had rolled out a red carpet for these voters and even provided a special vehicle for Ali.
"I feel proud that I am voting with my grandfather and father. We have been waiting in anticipation for a long time for this day," Joynal Abedin, Ali's grandson, told NewsX.
Ali hails from Madhya and Uttar Mashaldanga (now in the Dinhata assembly seat), a former Bangladeshi enclave until August 1, 2015 when the historic Land Boundary Agreement was implemented between India and Bangladesh.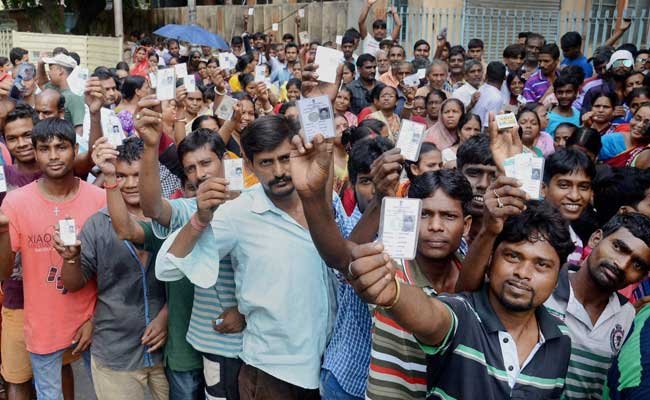 A total of 15,786 people from former Bangladeshi enclaves in India and Indian enclaves in Bangladesh became Indian citizens last year when India and Bangladesh had swapped territories. Of them, 9, 776 were registered as voters and had got their EPIC (Electoral Photo Identity Card) last month.
These first-time voters cast ballots at 41 polling stations spread across four assembly constituencies of Dinhata, Sitalkuchi, Mekhligunj and Sitai in north Bengal's Cooch Behar. In a virtual no-man's land ever since India became independent in 1947, the excitement was palpable among the voters.