The Nashik district rural police on Friday registered cases against 11 persons, including six members of Kanjarbhat community's jat panchayat (community court), after a widow accused the panchayat members of parading her in semi-naked condition.
According to police, the 29-year-old woman from Kanjarbhat community, had married Satish Tamaichekar from Nandurbar district in 2000. Her husband died in 2013, after which his brother wanted to marry her.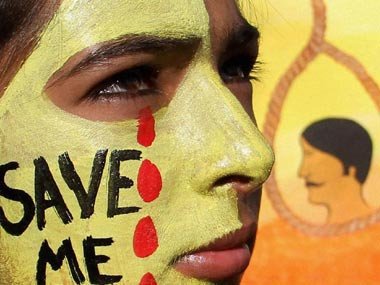 "The woman was allegedly being harassed physically and mentally by her in-laws for the last one year. She had approached the district police, who had asked her to get the matter resolved by the jat panchayat," Ojhar police station in-charge Srihari Bahirat said.
The woman, who currently stays with her parents in Ojhar, had written to Nashik Rural Police chief that the jat panchayat in Nandurbar district had paraded her in semi-naked condition and she was hit with sticks.
She had also alleged that her 12-year-old son was made to hold hot iron axe in his hands, so as to "prove her character". She said she was asked to pay Rs 50,000 to the panchayat.
"After conducting an inquiry into the incident, we registered offences under various sections of IPC against eleven persons – six members of the jat panchayat and five members of the woman's in-laws' family," Bahirat said.
Feature image source: Representational image/ PTI