On January 17 last year, a man was arrested for raping an unconscious woman behind a dumpster on the campus of Stanford University in the US. The man was spotted by two Swedish cyclists who caught him while he tried to run away. 
This year, in March, a US court found the rapist, 20-year-old Brock Allen Turner, guilty of three counts of sexual assault, stating that he could face a maximum of 14 years in prison. However, in a shocking verdict, Turner was sentenced to only six months in jail and three years probation on Thursday, June 2.  
The feeble reason given by the judge was that he feared a longer sentence would have a "severe impact" on Turner, a champion swimmer who once aspired to compete in the Olympics, reported Buzzfeed. 
The 23-year-old survivor, referred to as 'Emily Doe' by the local media, in return read a powerful letter in the court to her rapist. 
Here are some excerpts from her letter: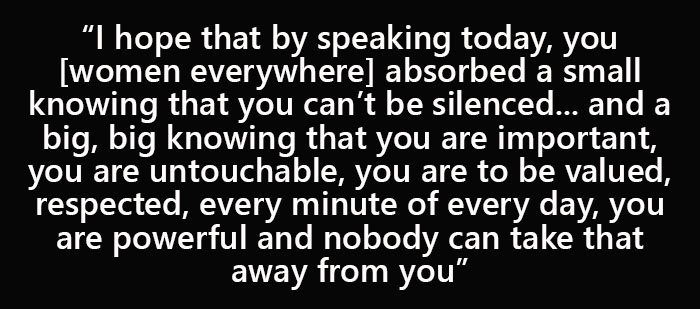 If you want to read the entire letter, click here.