Only recently, a Mizoram kid set an example for us all with his compassionate and purest act of trying to save a chicken that he accidentally hurt. Now, we have another kid trying to make this world a better place with her effort and initiative.
An 11-year-old Mumbai girl wrote a letter to Anand Mahindra, Chairman of the Mahindra group, putting forth a suggestion to control noise pollution.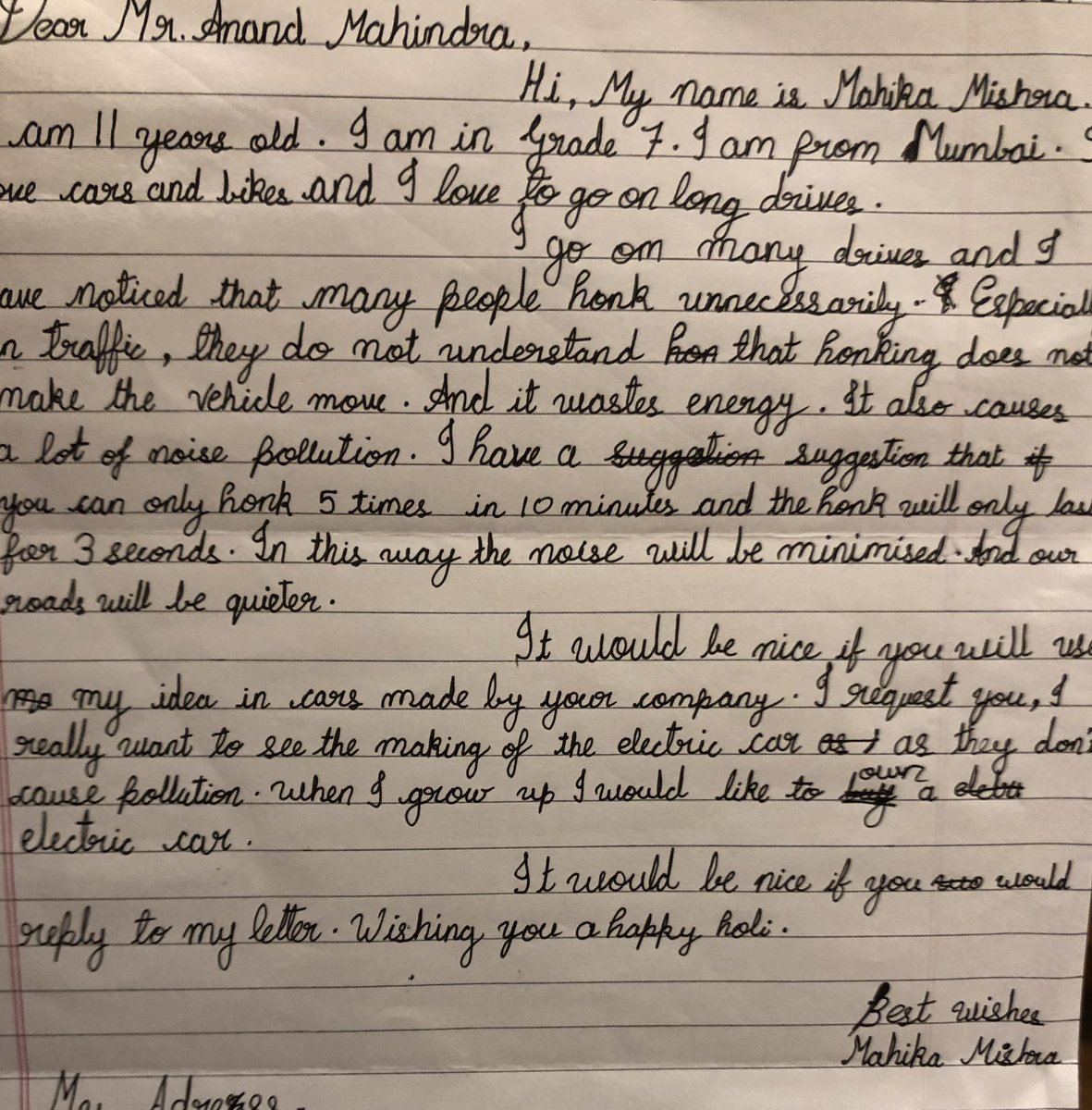 In the letter, this little genius mentions that people do not understand that 'honking doesn't make the vehicle move'.
She also suggests a solution to this menace-
I have a suggestion that if you can only honk 5 times in 10 minutes and the honk will only last for 3 seconds. In this way the noise will be minimised. And our roads will be quieter.
Netizens are hailing this creative thinker and have also dubbed her a 'changemaker'.
Where adults fail to understand the repercussions of their reckless behaviour, honking for this matter, kids like her are gonna save the world.