11-year-old Anvita Prashant Telang from Pune has won Google's 'Doodle 4 Google' contest, and her doodle will be featured on /google's homepage as the Google Doodle on Children's' Day, November 14. 
Google's theme this year for the national level competition was 'If I could teach anyone anything, it would be'. Anvita's winning entry, called ' Living in the present' is about staying in the moment and enjoying the little joys of life.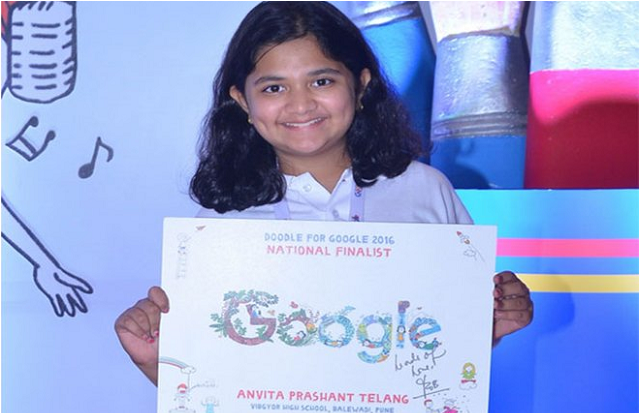 The little girl, who according to her mother, often seems to be more mature than children her age usually are, tells Times of India:
"That is what I have tried to show in my doodle. I try to live in the present and not worry too much about anything. That keeps me happy,"
Sapna Chadha, Head of Marketing, Google India,  said in a statement:
"With 'Doodle 4 Google' competition, we aim to promote creativity, passion and imagination in younger users. We congratulate Anvita for being judged as the winner this year," said in a statement. 
This is the winning entry.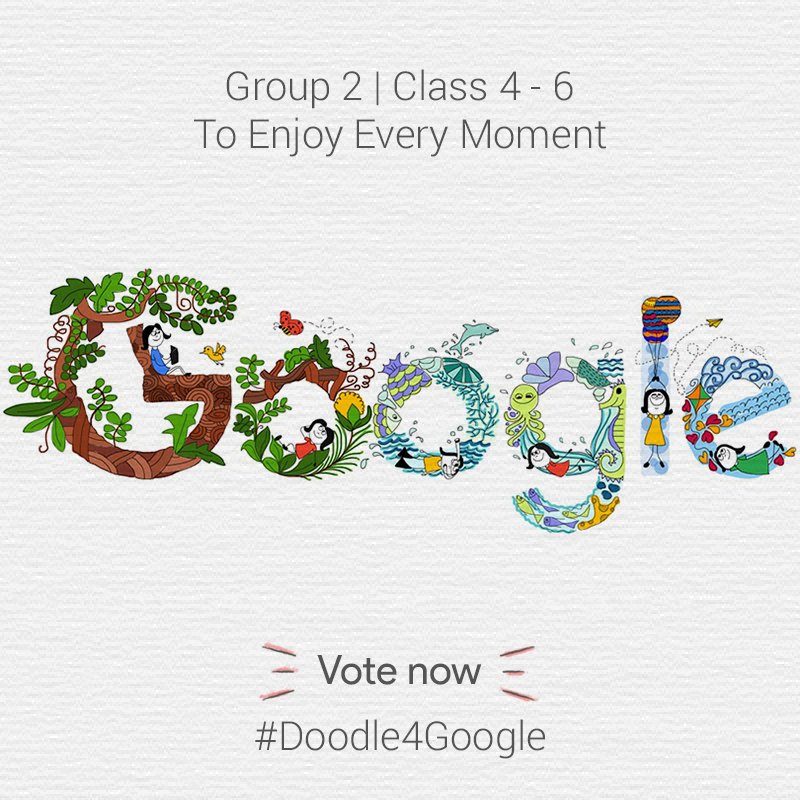 Google India ran an elaborate voting process to choose from many entries.
According to Google's official statement, Anvita's doodle was perfect for encouraging everyone to work towards a better, healthier lifestyle. 
Feature Image Source: Facebook