A female adult rhino was killed by poachers and its horn taken away in Kaziranga National Park (KNP) in Assam, taking the toll to 12 this year, a forest official said.
The carcass of the bullet riddled pachyderm killed on Saturday night was recovered on Sunday near the Amkattoni camp in Bagori Range in the southern part of the Park along river Brahmaputra, DFO Subashis Das said.
Six empty cartridges of 303 rifle were recovered near the body of the rhino, he said.
DGP Mukesh Sahay held a meeting with KNP officials and security personnel on ensuring security and safety of rhinos and other animals in the park.
On June 6, when the Forest Minister of Assam Atuwa Munda, accompanied by top forest department officials, were on a tour of the park, a female adult rhino was killed by poachers and its horn was taken away at Agratoli Range of the World Heritage Site.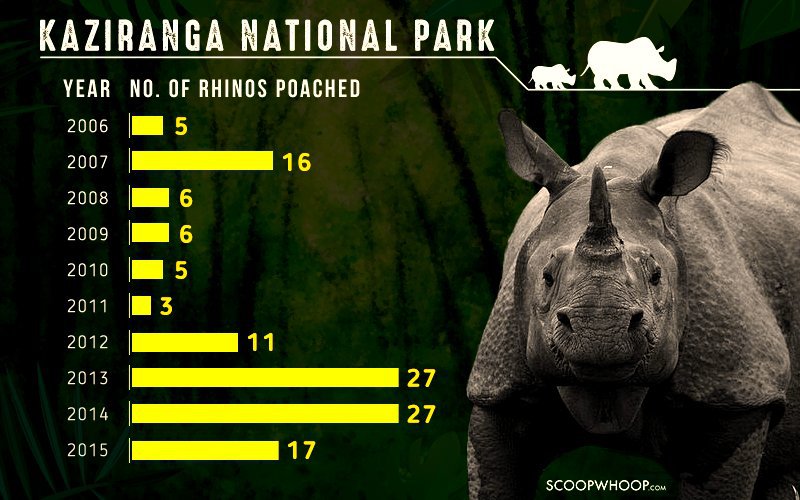 Forest Minister Pramila Rani Brahma and her cabinet colleagues Kesab Mahanta and Atul Mahanta were on a tour of the Park to take stock of the frequent killing of rhinos and erosion there with Principal Chief Conservator of Forest and other top Forest Department officials.
Prior to that during the visit of the British royal couple, the Duke and Duchess of Cambridge Prince William and Kate to the Park in April last, a male rhino was shot dead by poachers using AK-47 assault rifles.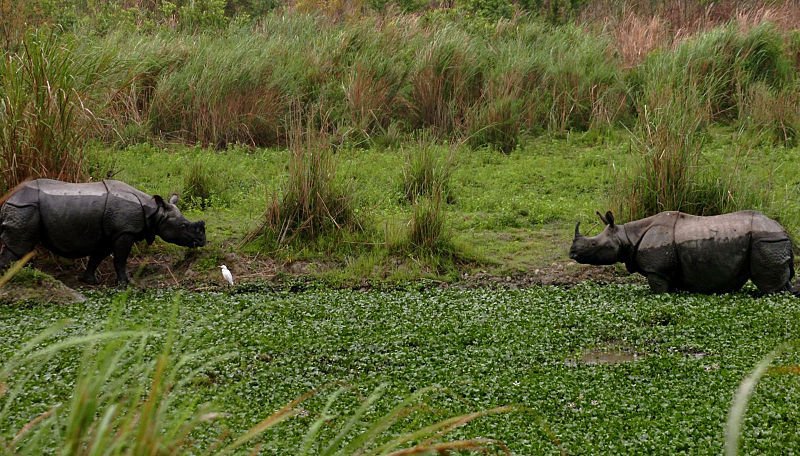 Last month in May, a poacher had killed another adult male rhino in the Park and took away its horn.
Meanwhile, the Assam government on June 17 placed the Kaziranga National Park Director Mufakkher Ali under suspension for "dereliction of duty" by allegedly trying to conceal from the Forest Minister the June 7 rhino poaching incident that had taken place when the minister was on a tour of the Park.
(Feature image source: PTI)