Heavy rainfall has lashed several parts of Pune and at least 12 deaths were reported from the city, today.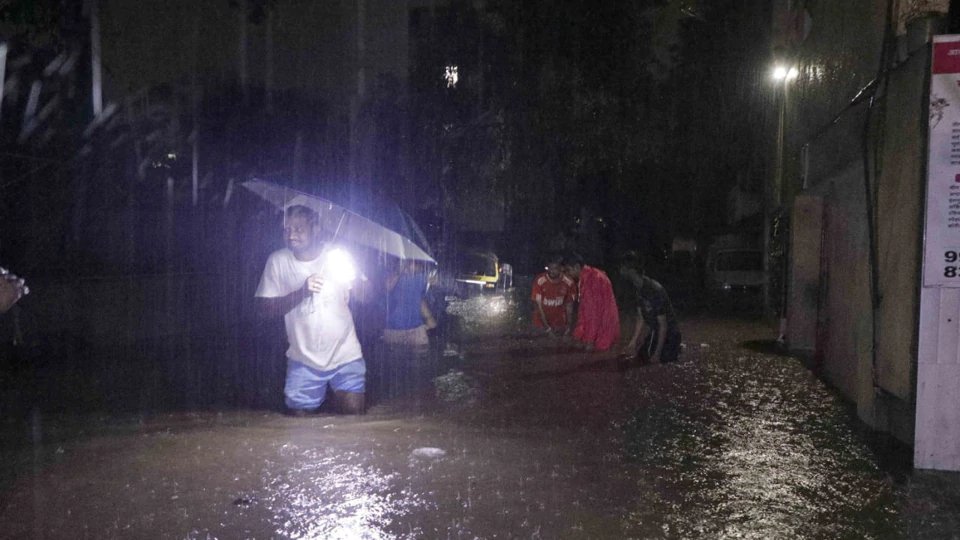 The district administration has directed schools and colleges in and around the city to remain shut. 
After heavy downpour, Maharashtra CM has assured to provide all possible assistance to the city administration.
2 NDRF teams are deployed in Pune & 2 in Baramati.
One more NDRF team is on way to Baramati.
State Government is also closely monitoring the dam discharge.

— Devendra Fadnavis (@Dev_Fadnavis) September 26, 2019
Incessant rain over the night has caused havoc in the city.
For last couple of months we have made enough jokes on Traffic Police. Let's appreciate their work today. This traffic police is standing and handling the traffic in heavy rain at 10 PM. The picture is taken in Pune today.
Courtesy- @PuneCityTraffic pic.twitter.com/qJIMOEppHM

— Ajit Doval (@AjitKDoval_NSA) September 24, 2019
In view of reports of widespread deaths and devastation due to heavy rains in #Pune and nearby areas NSUI demands relief efforts by Govt to be stepped up and appeals to its cadres and supporters to join the task of rescue and relief immediately#punerains https://t.co/sBuEfu1UEm

— NSUI (@nsui) September 26, 2019
Around 28,500 people were evacuated after the water level in the Nazare dam increased manifold.
Pune District Collector, Naval Kishore Ram: About 14,000 people are being shifted to safer places in Baramati area due to prevailing situation in the area following heavy rainfall and release of the water from dams. (File pic) #Maharashtra pic.twitter.com/PXPM1RS2k3

— ANI (@ANI) September 26, 2019
According to latest updates, more than 10,000 people have already been rescued and further rescue operations are underway.