A 12-year-old Indian boy living in America recently put out a cover of the Eminem song 'Not Afraid', and apart from having more than 500,000 views on Youtube, it's being lauded by fans globally and was even tweeted by Eminem himself! What really makes it unique though, is the fact that this boy, named Sparsh Shah, has a rare and incurable condition called Osteogenesis Imperfecta, which basically means his bones are insanely fragile, and even a handshake that's a little too firm can break his bones.
Due to this condition, Sparsh was literally born with 40 broken bones and fractures all over his body, and any kind of contact is a source of danger.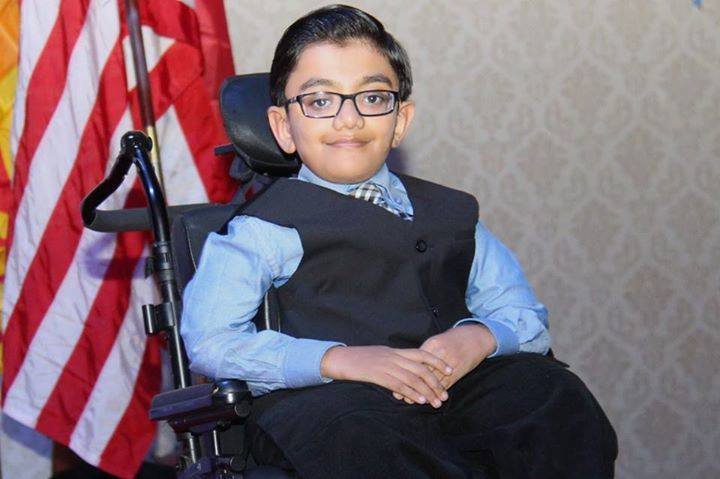 Source: Hyderabadcityonline
Despite his condition, Sparsh has always followed his dreams and passions, mainly music. He learnt Hindustani classical music for 7 years and trained in American vocal music for 3 years, he's a huge fan of Eminem, as is evident, and he's given more than 45 performances in the States in the last year alone, going under the moniker Purhythm.
The disease Sparsh has also means that he can't bear much weight on his hands and legs, and he is thereby wheelchair bound, but that hasn't stopped him from performing.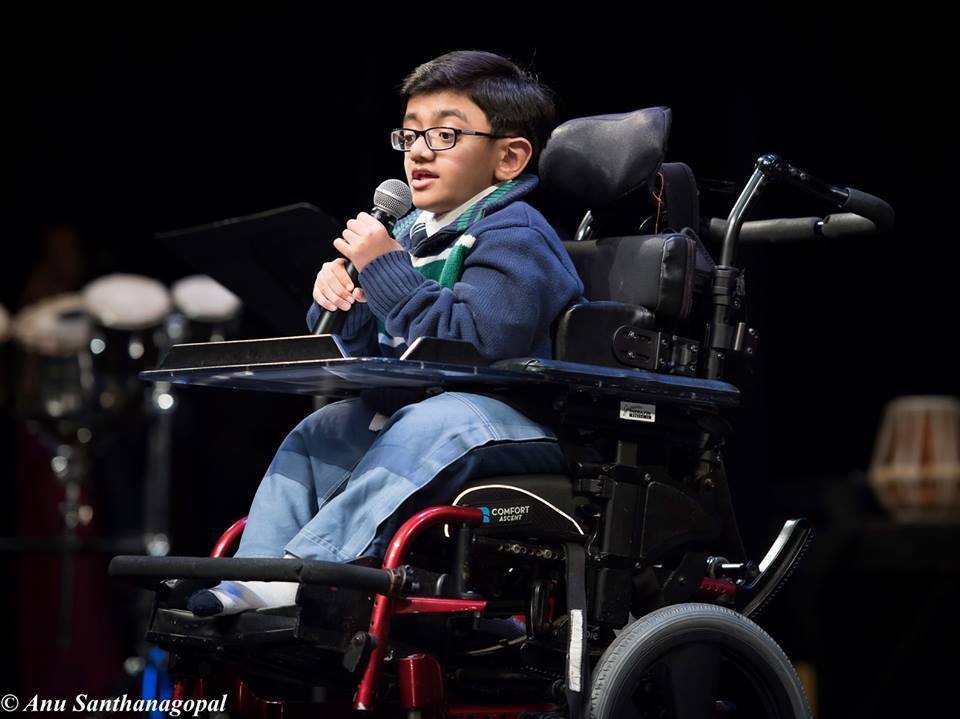 Source: Hyderabadcityonline
Apart from his music, Sparsh is also involved in various philanthropic causes, and fights to raise awareness about paediatric cancer. He's even been instrumental in raising half a million dollars for various causes thanks to his amazing oratory skills. "I don't see myself as disabled. Most people with disability always keep thinking about their disability and that makes others think about it too. I want to be the courage of such people," says Sparsh
The brittle-boned crooner can belt it though, and how! He's suffered more than 125 fractures in his life till now, but his passion for music, his talent, and his ability to overcome is something we can all definitely learn from. Watch his video below!