Prime Minister Narendra Modi addressed the nation on the 17th edition of his monthly radio programme 'Mann Ki Baat'. 
PM Modi reached out particularly to students in this edition and gave a message of encouragement to those who are set to appear for the upcoming board exams, saying that they need to hone 'discipline' as it was bound to help them focus in their studies and therefore have great results.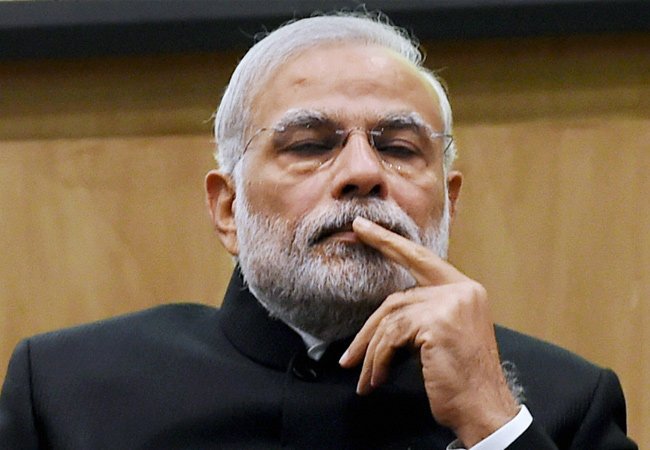 For the first time ever, iconic former cricketer Sachin Tendulkar and chess maestro Viswanathan Anand were roped in his programme which is being held just a day before the presentation of the Union Budget 2016 by FM Arun Jaitley on Monday – this will be the third budget presented by the NDA government. 
Here are the highlights from the Prime Minister's 'Mann Ki Baat' speech: 
He said this to the concerned parents:
Viswanathan Anand joins PM Modi in Mann ki Baat, asks students to stay calm. He said
It's important not to put too much pressure on yourself an don't keep your expectations too high.
Don't be over-confident but don't be pessimistic either
This is what Sachin Tendulkar's message to board exam students was
Keep your thinking positive, positive results will surely follow
Your parents, teachers, relatives must be having a lot of expectations from you
You should set a target for yourself and try to achieve that
The PM further talked on the importance of yoga:
He also invoked spiritual guru Morari Bapu
And CNR Rao
He also talked about famed author JK Rowling of the Harry Potter fantasy series.
JK Rowling is a brilliant example of how anyone can achieve success any time. She had to face many difficulties and failures
On National Science Day:
Curiosity is the mother of science. Innovation is not possible without science and technology
On National Science Day, let us resolve to make science and technology as an essential part of our lives
This time the theme of National Science day is "Make in India, science and technology driven innovations"
I bow before Sir CV Raman and appeal to you all to inculcate scientific temper
From tomorrow, if you give a missed call on 81908 81908, you can listen to my 'Mann Ki Baat', in your regional language
On the crucial Union Budget:
I have an exam too. 125 crore Indians are going to test me since the Union budget will be tabled tomorrow. I am confident.