Despite availability of funds, 1,366 schools in Uttar Pradesh were running without proper buildings, with some of them even functioning under thatched roof, a CAG report said on Friday. 
The report of the Comptroller and Auditor General of India tabled in the state Assembly said that out of 1.6 lakh schools in the state, 2,978 did not have drinking water facility and 1,734 schools did not have separate toilets for boys and girls.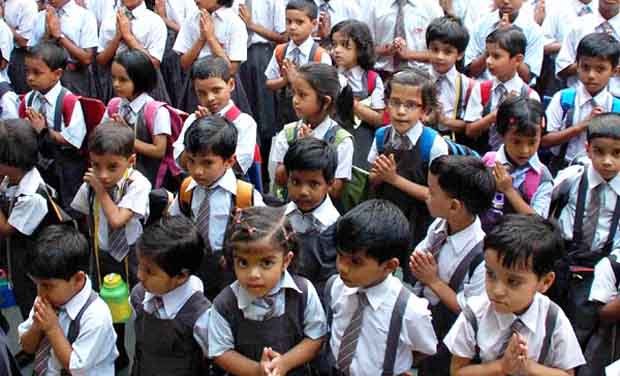 A total of 50,849 schools did not have playgrounds while 35,995 others did not have library facilities, the 235-page CAG report on General and Social Sector for 2015-16 said. 
Interestingly, there was no electricity in 34,098 schools though they incurred an expenditure of Rs 64.22 crore on wiring and electrical fitting. Free text books were not provided to 26.22 lakh children during 2012-16 (when the Akhilesh Yadav-led SP government was in power), though adequate funds were received under Sarv Shiksha Abhiyan (SSA), it said. 
Free text books were provided with delay ranging from one month to over three months because of lax tendering and transportation. Besides, uniforms were not provided to 97 lakh children during the period under review though adequate funds were received under SSA, it added.
(Feature image source: PTI)