According to the latest reports of the Union Ministry of External Affairs, fourteen Indians have lost their lives in the recent Haj stampede , which has been described as the second worst ever tragedy to hit the annual pilgrimage in Saudi Arabia. Over 700 people have died in the stampede that happened on Thursday, September 24.
The tragedy took place at 9 am local time (11:30 IST) due to a sudden surge in the number of pilgrims heading to Jamarat for symbolic stoning of the devil by throwing pebbles against three stone walls.
Saudi King Salman has ordered a review of haj plans after the disaster, in which two large groups of pilgrims arrived together at a crossroads in Mina, a few kilometres east of Mecca, on their way to performing the "stoning of the devil" ritual at Jamarat.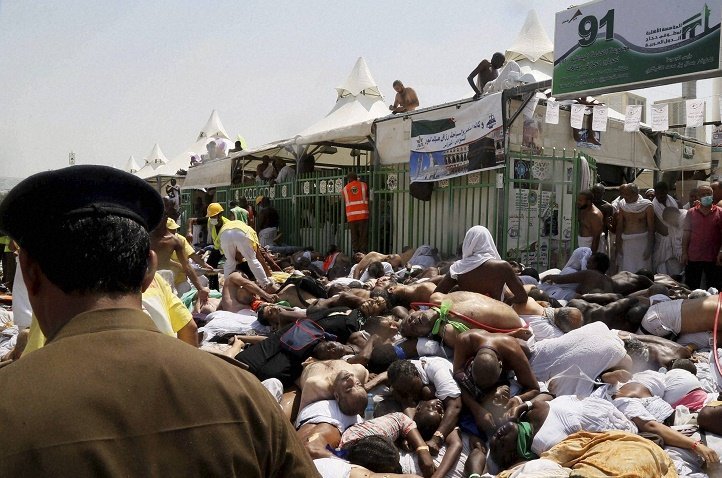 Muslim pilgrims and first responders gather around bodies of people crushed in Mina, Saudi Arabia | Source: PTI
"We have instructed concerned authorities to review the operations plan ... (and) to raise the level of organisation and management to ensure that the guests of God perform their rituals in comfort and ease," the monarch said. Efforts to improve safety at Jamarat have included enlarging the three pillars and constructing a three-decker bridge around them to increase the area and number of entry and exit points for pilgrims to perform the ritual.
More than 100,000 police and thousands of video cameras are also deployed to allow groups to be dispersed before they reach dangerous levels of density.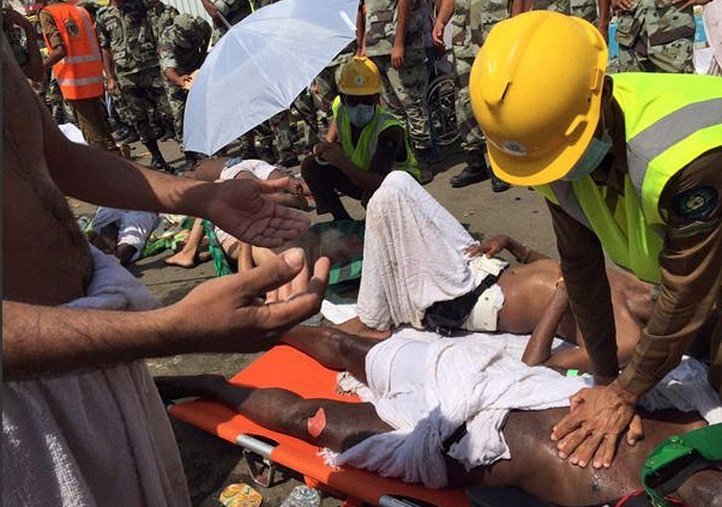 A pilgrim is treated by a medic after a stampede that killed and injured pilgrims in the holy city of Mina during the annual hajj pilgrimage on Thursday, September 24, 2015 | Source: PTI
Two weeks ago, 110 people had died in Mecca's Grand Mosque when a crane working on an expansion project collapsed during a storm which toppled off the roof into the main courtyard, crushing pilgrims underneath.
(With inputs from agencies)
Read more: