At least 14 people were killed and more than 20 injured when a truck rammed into some roadside shops near a police station on the Putalpatu-Naidupet state highway in Chittoor district on Friday afternoon. 
Police said the driver and his helper were drunk, and have been arrested, reports The Indian Express.
The truck also ploughed into people standing near the police station and then hit an electric pole uprooting it. The incident happened at Yerpedu, 25 km from Tirupati.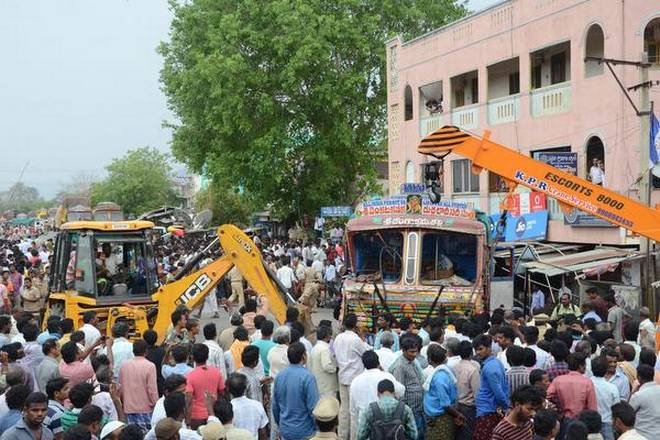 The injured include two police officials and three journalists. At least seven of the 20 injured are in critical condition. Some were mowed down by the truck while others were electrocuted after live cables fell on them, reports The Hindu.
As the electric pole fell down, live wires snapped and fell on parked two-wheelers, which went up in flames leading to electrocution. Some bystanders who rushed to help the victims suffered electrocution, while some were injured by the raging flame, adds The Hindu.
"The driver was so drunk that he could not even stand straight at the police station. The truck, which was carrying stone powder, was on its way from Hyderabad to Chennai," Tirupati (Urban) SP R Jaya Lakshmi told The Indian Express.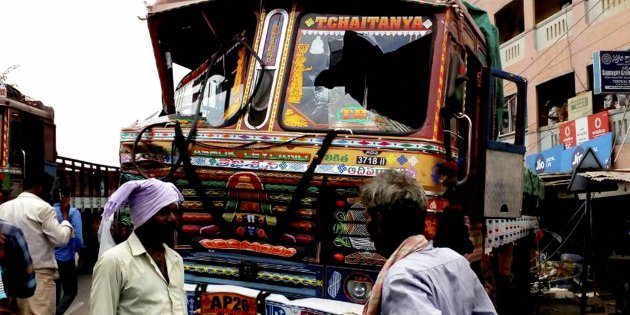 Most of the victims were farmers from Mungayapalem village who had come to the police station to submit a petition against sand mining. Most of the other victims were vegetable and fruit vendors.
Chief Minister N Chandrababu Naidu announced ex-gratia payment of Rs 5 lakh to the families of the victims, reports Hindustan Times.