Delhi's prisons, including Tihar, accommodate 14,132 undertrials and convicted prisoners as against their total capacity of 7,818, the Rajya Sabha was informed on Wednesday.
Replying to a question in the Upper House, Minister of State for Home Affairs Hansraj Gangaram Ahir said the prisons were crammed with large number of undertrials.
"As on March 15, Delhi Prisons were accommodating 14,132 prisoners as against the full capacity of 7,818," he said.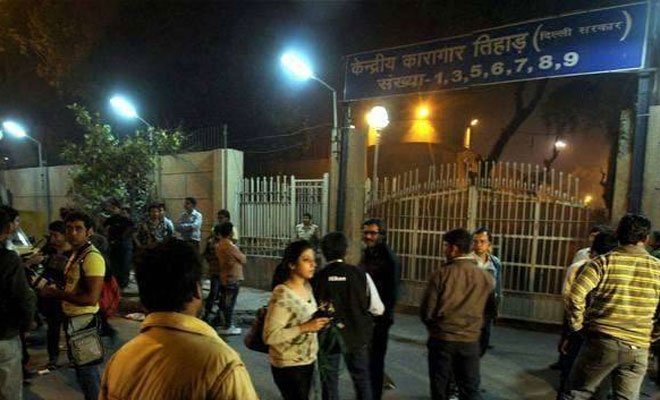 Both undertrials and convicted prisoners are lodged in different barracks in Tihar Jail and there is no congestion for the latter, whereas the former are in large numbers, he said. 
The minister also said 10 incidents of violence were reported in the prisons during the last three years besides citing reasons behind a clash that broke out in Tihar in March this year.
"Some prisoners in Special Security Ward inflicted self- injuries and damaged government property when they were not allowed to come out of their ward at night," Ahir said. 
Delhi Prisons have two prison complexes, one at Tihar with nine central prisons and another at Rohini Prison Complex with one district prison.