Four armed men looted an unguarded Punjab National Bank branch of 15 lakh in merely 90 seconds on Monday, reports Hindustan Times.
The robbery took place at bank's Jawahar Nagar camp branch in Ludhiana, hardly 200 metres from the Kochar Market police post.
The raiders broke into the bank at around 3.40 pm with their faces covered, firing shots into the air. They held the cashiers at gun point, made him surrender cash worth 15 lakh and got away with the cash in record time. The absence of security cameras made it easier for the robbers who made away on motorbikes taking a narrow street. 
Six bank employees and a costumer, who was allegedly thrashed by the robbers, were present in the bank at the time of the incident reports Indian Express.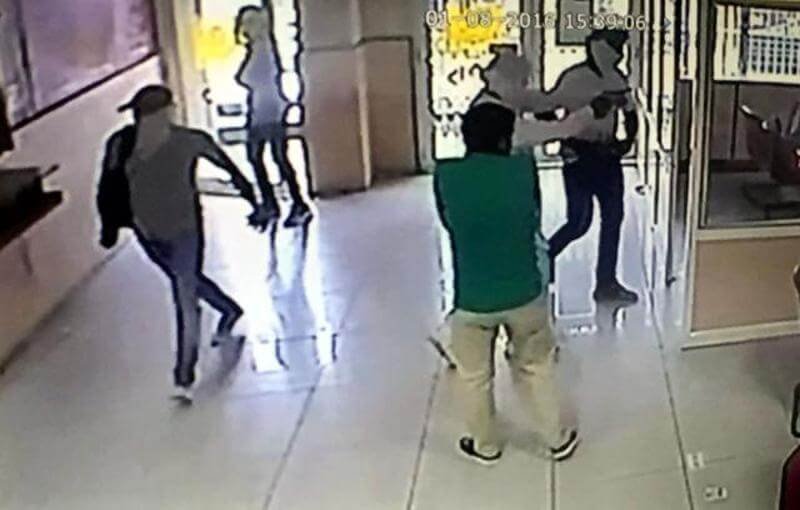 Ludhiana police commissioner Jatinder Singh Aulakh and DCP Dhruman Nimbale arrived at the crime scene soon after and checked the CCTV camera footage of the incident. Aulakh told HT that there was a turbaned man among the four robbers. 
The branch manager, Ramesh Chawla, said that the bank is equipped with a security alarm that he forgot to press because the situation got tense and he did not get time to react. 
The police have registered a case of robbery against unidentified accused and also taken the bank employees under suspicion who despite being repeatedly warned to hire security guards did not take any action in this regard, reports HT. 
(Feature Image Source: Twitter/@HTPunjab)