Seventeen inmates of the high security Tihar jail here were injured in a brawl, police said today. The incident happened late last night when the inmates, kept in a special security ward of the prison, allegedly indulged in a brawl and injured each other with some improvised sharp-edged weapons, they said. 
Police said that they had received a call from the prison about the brawl in Jail number 3 around midnight. 17 inmates were reportedly sustained cut injuries and 11 of them had to be taken to the DDU hospital, where they were sent back to the jail after first-aid.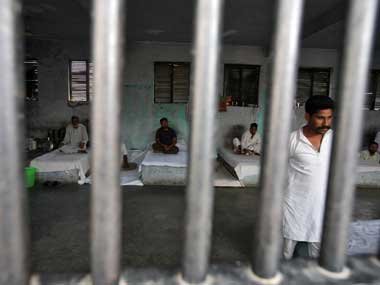 "The inmates were allegedly protesting against being confined to a special security ward, and later a brawl ensued among them in which improvised sharp-edged weapons were used," a senior police officer said. 
Those inmates who had received minor injuries were provided first aid at the jail hospital while the others were taken to the DDU hospital and the Safadarjung hospital for further tests, he said. 
Tihar authorities, however, said that the inmates were put in a special security ward for committing "repeated offences". 
They started fighting when their demand to be released from the ward was denied. "The incident occurred around 11.30 last night when an inmate in the special security ward needed some medical help. A doctor visited him. Later, he demanded to be taken out of the ward along with other inmates. When this demand was turned down by the warders, they indulged in a brawl," said Director General (Prison) Sudhir Yadav. 
Denying the use of "blades" or any "group clash" within jail, he said that the inmates were taken to hospital and later brought back as the doctors did not find them fit to be admitted for further treatment. 
Tihar jail officials said that the inmates involved in the brawl also instigate others to create problems for the warders and the jail staff. 
Feature Image Source: Reuters