While media's gaze was focused on Chandigarh stalking case since last week, a more troubling and brutal stalking incident took place in Uttar Pradesh. 
A 17-year-old schoolgirl was killed on Tuesday morning after a stalker repeatedly slashed her throat on a busy road in UP's Ballia district, a report in The Telegraph says. 
Accompanied by her younger sister, Ragini Dubey was cycling to her school when the accused, Prince Tiwari and his associate Sonu Tiwari, hit their cycle with their motorbike. 
"We fell off our cycle. Prince dragged my sister to the middle of the road, took out a knife and kept slashing her throat. There were at least 50 people on the road but none of them came forward to help," Ragini's younger sister Siya, 13 told the newspaper.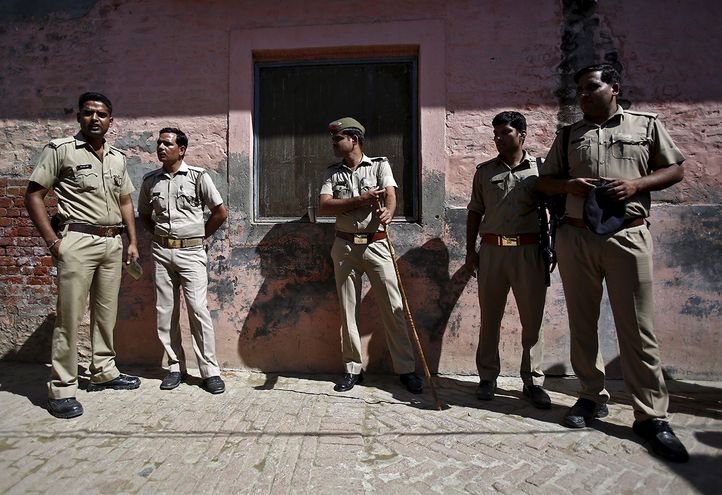 While Ragini was rushed to the hospital, doctors declared her brought dead. 
According to Ragini's father, Jitendra Dubey, Prince had been harassing and stalking Ragini for the past four months. The harassment had followed after Prince's proposal to marry Ragini had been turned down by the girl. 
Police has registered a case against five people, including Prince's father, Kripashankar Tiwari, who's a local BJP leader. Police hasn't made any arrest in the case so far. 
Prior to Tuesday's brutal incident, Ragini's father had brought the matter in the notice of  local anti-Romeo squad five months ago. However, Prince, a Class XII dropout was let off with a warning. 
Dubey had also approached Prince's father Kripashankar Tiwari about the issue, however, Tiwari had reined in his son. 
According to a Times of India report, Prince's elder brother Neeraj was also present at the scene of murder. 
The media's alleged cold attitude towards the Ragini's murder case evoked strong reactions on Twitter. The hashtag #JusticeforRagini also began to trend on Twitter. 
#JusticeForRagini murdered in broad daylight by Prince Tiwari, son of local panchayat chief and BJP leader Kripashankar Tiwari in UP

— TinaRG (@hiindustanii) August 10, 2017
Feature image source: Reuters/Representational Image