An 18-year-old was killed as a speeding dumper hit his scooter. But what was shocking was the fact that the truck dragged him for almost nine kilometres along a road in Delhi even as his friends kept telling the truck driver to stop. 
The incident took place on Tuesday around 2am when the victim, Fawad Ahmad, offered to drop his two friends Gaurav and Shivam at their house before heading home to Ballimaran. The three were leaving after attending a party in Lajpat Nagar.
The speeding dumper hit them so hard that both Ahmad and his scooter got stuck beneath the truck. Somehow his two friends who had been thrown off and they jumped onto the truck. The two kept holding onto to driver's side of the dumper while constantly asking to the driver to stop the truck, but all their pleas fell on deaf ears.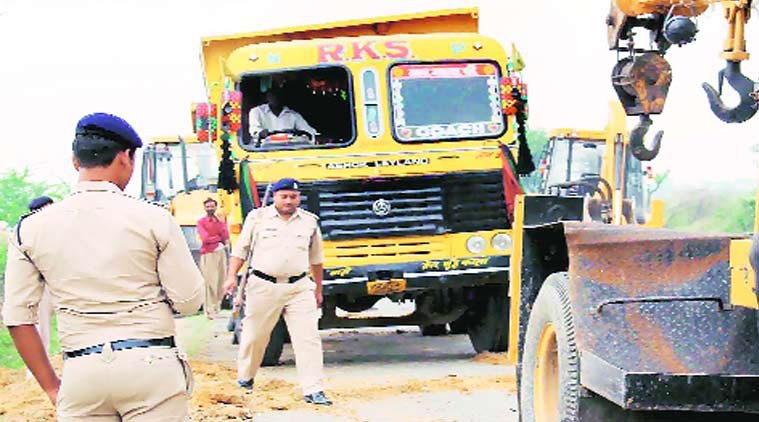 "We ran and climbed on the footboard on the driver's side and pleaded with him to stop, else our friend being dragged by his truck would die," said Shivam to Times of India.
While Ahmad's friends kept screaming at the driver to halt, the helper in the truck hit them with an iron rod to knock them off the truck. They managed to dislodge the two near August Kranti Marg.
Relentless, the driver drove all along for 9 kms, even as the police chased him.
A passerby, Bhagat Singh, had called the cops on seeing the two youngsters hanging from the dumper. Singh followed them till the police finally intercepted the truck near Aurobindo College.
"The vehicle was finally intercepted at a police picket near Aurobindo College. By then, the man who was stuck in the front side of dumper appeared to be dead. Some of his body parts were scattered on the road," Singh told Indian Express.
The accused Abdul Gaffur (32) and Saikulliya (23), were arrested from the spot and produced before a court which sent them to 14 days judicial custody.
(Feature image for representative purpose only | Source: PTI)