Disclaimer: Graphic images and details ahead. Please read at your own discretion. 
In recent times, the world may have 'developed' but it looks like humanity has taken a turn for the worse – especially if the continuous rise in cases of animal cruelty are to believed. 
Like this recent incident in which a man allegedly flung two puppies from the eighth-floor balcony of his apartment in Emaar Emerald Estate, Sector 65, Gurugram. The puppies died on the spot.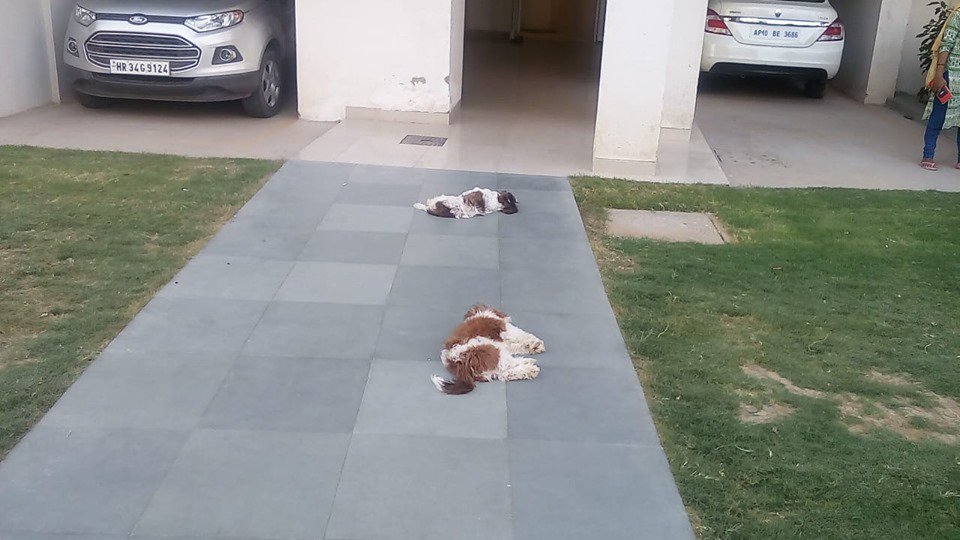 Apparently, there was a woman who witnessed the horrific incident and attempted to file a complaint against the owner. However, as per reports by Umeed For Animals – a rescue and rehabilitation center for animals in distress – they were unable to file an FIR. 
As per their Instagram post, the police stated that they would file an FIR but did not actually file a copy, which if true, is a point of grave concern. However, reportedly, the accused has been asked to vacate the premise by the residents of the area. 
The incident was also brought to light on social media when Facebook user Sonia Khanna Walia shared the story on her page.
Umeed For Animals also hared an update on the case, where they stated that an FIR was finally filed and the accused were arrested. However, the accused have been released on bail and as per their post, the police are unwilling to take witness statements. 
As per Umeed For Animals the police has been less than helpful in the current case. It is important to remember that cruelty against any sentient being, animals or humans, is cruelty and should be punished accordingly.