On November 24, Dr Manmohan Singh delivered a speech in the Rajya Sabha that proved to be the harshest and most noted criticism of the demonetisation move by prime minister Narendra Modi.
Singh, an Oxford- and Cambridge-educated economist, was scathing in his attack, calling it "monumental mismanagement" and "organised loot".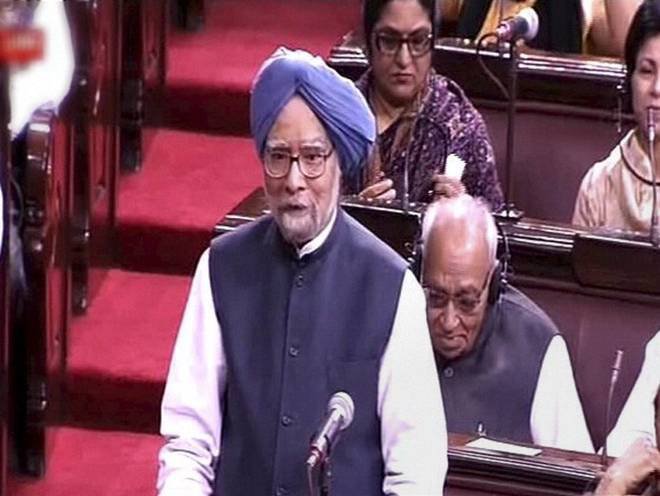 Just two weeks later, the former PM has come down heavily on the move again, this time in a detailed op-ed in the newspaper The Hindu published today.
This time, he has called demonetisation "a mammoth tragedy" that will let hoarders get away with a "mere rap on the knuckles".
Here are the highlights:
Good intentions don't justify the move
Singh slammed the Modi government for justifying the move as a check on "enemies from across the border… using fake currency notes" and to "break the grip of corruption and black money", arguing that the end result is disastrous and thus the intention meaningless.
"The popular saying "the road to hell is paved with good intentions" serves as a useful reminder and warning in this context."
Move a tragedy because millions of Indians are without bank access
"While the number of bank branches in rural areas have nearly doubled since 2001, there are still more than 600 million Indians who live in a town or village with no bank…To tarnish these as 'black money' and throw the lives of these hundreds of millions of poor people in disarray is a mammoth tragedy," he writes. 
Singh goes on to term the decision as "a travesty of this fundamental duty."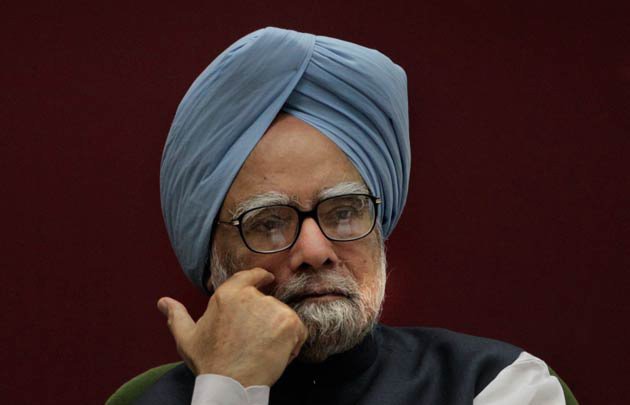 It won't solve its purpose because only a tiny fraction of black money is in cash
Singh writes that while many government in the past decades used Income Tax department, the Enforcement Directorate and schemes such as Voluntary Disclosure to crackdown on illicit money, these efforts targetted only "those suspected to be holders of such unaccounted wealth, not on all citizens."
He further writes that "evidence from these past attempts has shown that a large majority of this unaccounted wealth is not stored in the form of cash. All black money is not in cash, only a tiny fraction is."
Singh then concludes that demonetisation will cause "grievous injury to the honest Indian who earns his/her wages in cash and a mere rap on the knuckles to the dishonest black money hoarder."
The Rs 2000 note is a bad idea
Singh writes that the "government has actually made it easier to generate such unaccounted wealth in the future by the introduction of a Rs.2,000 note."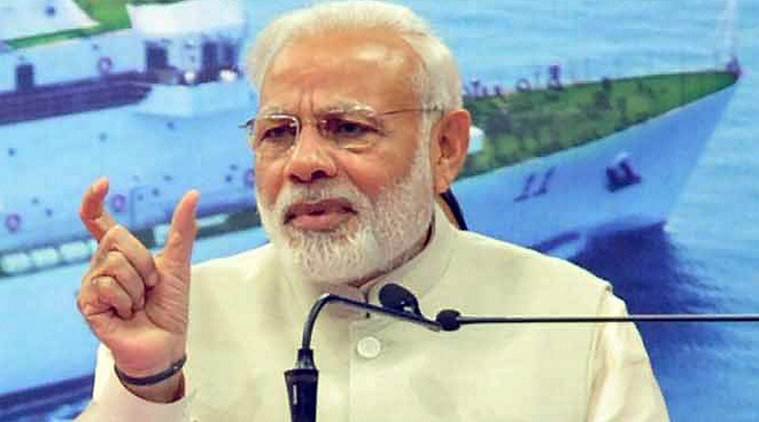 Other nations have done the same thing, but in a better way
He said that most nations that have undertaken such currency swap operations have done so over a certain time period and not as a sudden overnight operation. He notes that in a country as vast and diverse as India, demonetisation was expectedly going to be monumental challenge.
Singh brings up his own experience of standing "in long lines for rationed food during war time", saying that he never imagined that his countrymen and women too would wait endlessly for rationed money. Singh calls it "heartbreaking".
"That all of this suffering is due to one hasty decision makes it even more disconcerting," he writes.
It's really bad for the economy
Singh writes that "the macroeconomic impact of this decision of the government is likely to be hazardous." 
In what looks like a pot-shot at the Modi government that came to power after decimating UPA, Singh says that India's trade numbers "are at multi-year lows, industrial production is shrinking and job creation is anaemic, this policy can act as a negative shock to the economy."
At such a time, he says, this "sudden overnight ban on currency has dented the confidence of hundreds of millions of Indian consumers" and that "this can have ripple effects on GDP growth and job creation."
In a veiled attack on the deaths across India that are being linked to demonetisation, Singh says the move "cannot entail even a single loss of life of an honest Indian."
Further, Singh seems to defend his own government in fighting black money saying that "it may be tempting and self-fulfilling to believe that one has all the solutions and previous governments were merely lackadaisical in their attempts to curb black money. It is not so." 
He argues that it's because every government has to care for the weak.
Singh's op-ed became a subject of discussion on the social media with 'Dr Manmohan Singh' trending on Thursday morning. Here's what Twitteratti said:
Some praised it, given Singh's credentials as an economist
Opposition and critics felt Singh himself has much to answer for, given his own argument about millions of Indians having no bank access