In a joint operation held by Andhra Pradesh police and Seshachalam forest department officials, a t least 20 smugglers have been killed in Chittoor district near Tirupati on Tuesday, according to a report in The Times of India .
The gun-fight between the police and the smugglers started at around 5 am and continued for one hour. Hundreds of chopped trees have been found from the location.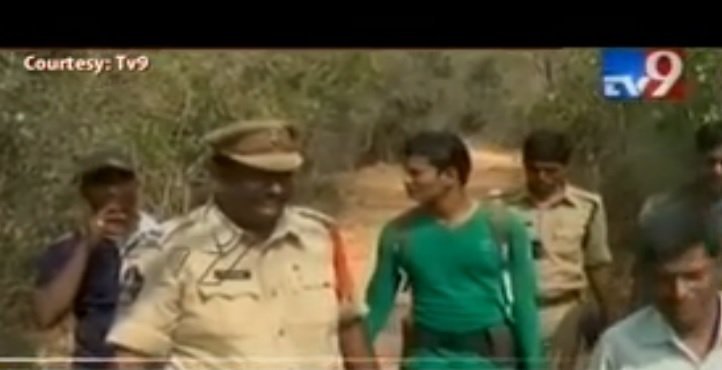 A patrolling forest staff heard sounds of trees being chopped and alerted the forest department in the early morning. There were 150-200 labourers working on the spot when the police started the raid.
"As soon as they saw police, at least 150 to 200 labourers hired by the smugglers rained stones, shot arrows and threw sticks and iron roads. They hid behind boulders and attacked. At least eight of our forest officials were injured and the Task Force opened fire in self defence and at least 20 were killed. They are all hired daily wagers from Tamil Nadu. They were camping here since yesterday evening, we believe," Task Force DIG M Kanta Rao told Indian Express .
The policemen were attacked by the labourers with stones and iron rods. Later the police retaliated allegedly in self-defence killing 11 persons on the spot. Nine others were killed at another location.
Sandalwood being one of the major smuggling products in the Andhra forests, is the main target of most of mafia gangs. Every year tonnes of sandalwood is seized by the police, says an NDTV report.
"The operation was carried out by Special Task Force (STF) since only a few forest officers are allowed to carry weapons since last year's attack on them by smugglers. So STF personnel accompany forest officers in these areas where smuggling is rampant," Indian Express quoted Tirupati DFO as saying.
As per reports, there is no news of any police personnel being injured or dead.
MDMK leader Vaiko and PMK leader Ramadoss have slammed the Andhra Pradesh government over the killing of 20 smugglers, 12 of those are suspected to be from Vellore, Tiruvannamalai and Tiruvallur in Tamil Nadu. Politicians from different fields also demanded action against the officers involved in shooting.