21 MLAs of the Aam Aadmi Party appointed as Parliamentary Secretaries to the six Council of Ministers stand to lose membership of the Delhi Assembly, after President Pranab Mukherjee refused to give consent to the Bill to exclude the post of Parliamentary Secretary from the office of profit.
First of all, who is a Parliamentary Secretary?
A Parliament Secretary is similar to a Minister of State who assists a Minister in his or her duties.
Can MLAs be appointed as Parliamentary Secretaries? 
No. Because Parliamentary Secretaries are entitled to financial remunerations, cars, bungalows and office rooms. This post is thus an office for profit and, as per law, MLAs and MPs cannot hold two offices of profit at once. If they do, they can be disqualified. 
The law, however, allows one Parliamentary Secretary to the CM.
However, the AAP government went ahead anyway and appointed 21 MLAs as Parliamentary secretaries in March 2015.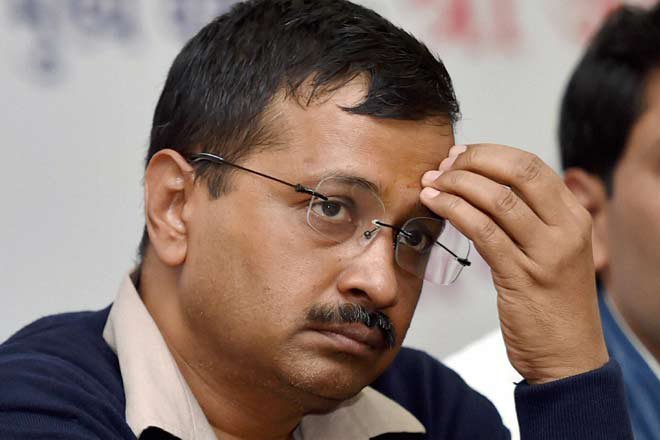 Fearing disqualification of their 21 MLAs, the AAP government in June 2015 drafted a bill seeking exemption from disqualification to these secretaries, with retrospective effect, reports Indian Express. 
This was after Kejriwal proposed an amendment to the Delhi Members of Legislative Assembly (Removal of Disqualification) (Amendment) Bill 1997.
But, here's the catch – the draft bill wasn't considered passed because it needs the approval of the Lt-Governor and the President. 
And on Monday, President Pranab Mukherjee refused assent to the bill.
What is the AAP's defense? 
Kejriwal's logic is that the 21 MLAs were giving services for free, and were not charging a single paisa, car or bungalow as Parliamentary Secretaries.
In his typical style, he attacked Narendra Modi on Twitter. 
"Modiji says all of you sit at home. Should not work," he said adding MLAs were tasked to look after power supply, water supply, functioning of hospitals and schools. "Modiji says neither will work nor will allow to work," Kejriwal said. 
What is the opposition saying?
Delhi Congress chief Ajay Maken claims, "The 21 Parliamentary secretaries were given government vehicles and office rooms in violation of norms and rules. These MLAs were not only doing administrative works in the ministers' offices, but they were also influencing the decisions."
BJP spokesperson Sambit Patra said, "This is a classic case of crash landing of 'Udta' ambition of AAP. Kejriwal tried to tweak the constitution."
Can MLAs be disqualified even if they haven't received remuneration?
In the Jaya Bachchan vs Union Of India case, the Supreme Court in May 2006 had dismissed actress-turned-politician Jaya Bachchan's petition challenging her disqualification as Rajya Sabha MP by President A P J Abdul Kalam on the recommendation of the Election Commission for holding an office of profit.
It said that the law on this issue is settled since 1954 and what is material is not whether the person actually received any remuneration or pecuniary gains, but whether the office he or she holds is itself of profit.
Has there been a violation like this is other states?
According to Kejriwal, MLAs in other states like Haryana, Nagaland, Rajasthan, Punjab, Gujarat have been appointed as Parliamentary Secretaries. 
Why is Modiji only behind disqualifying Delhi's Parl. Secy. Haryana,Nagaland,Rajasthan,Punjab,Gujarat & others have Parl Secys too: Delhi CM

— ANI (@ANI_news) June 14, 2016
Will the AAP government topple if the 21 MLAs are disqualified?
No. Because the AAP has 67 MLAs in the 70 member Delhi Assembly. Even after disqualification, the AAP will still have 46 MLAs in the assembly where at least 36 is required to form a government. There will however be a "mini-election" of sorts.
The election commission is expected to take a final call on the disqualification issue, reports Hindustan Times. 
The MLAs have already replied to notices sent by the Election Commission to whom the President referred the issue.
(Feature image source: PTI)