At least 21 civilians including five children were killed Monday in air strikes targeting the Islamic State group's Syrian de facto capital of Raqa, a monitor said.
The Syrian Observatory for Human Rights was not able to determine who carried out the raids, but the city has been targeted regularly by aircraft of the US-led coalition and sometimes by regime warplanes.
"The death toll could increase as some people are gravely wounded and others have gone missing," said the Britain-based monitor, which relies on a large network of sources inside Syria for its information.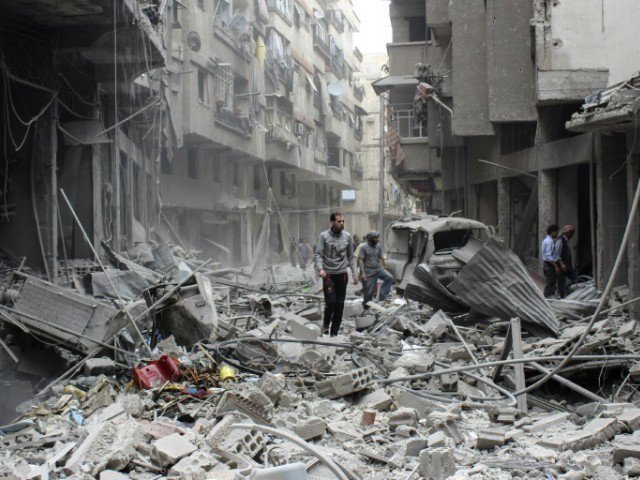 A US-backed Arab-Kurdish alliance last month launched an assault to retake Raqa city from the jihadist group.
In the central province of Hama, meanwhile, at least 53 civilians including 16 children were killed earlier Monday in air strikes targeting areas also under IS control.
Monday's raids come a day after IS recaptured all of the desert city of Palmyra, sparking new concerns about the remaining ancient treasures at the UNESCO World Heritage site.
The Syrian army backed by air strikes from regime ally Russia had expelled the jihadists from Palmyra in March, after IS first seized the city in May 2015.