As many as 21 students of a government medical college in Manjeri here have been placed under suspension for allegedly ragging their juniors, college authorities said today. 
Following a joint complaint from over 40 students of first year MBBS course, yesterday the authorities took action against the pupils who were in second and third year course. The first year students in their complaint had alleged that they were stripped naked and forced to clean toilets at the college hostel and were also also compelled to drink polluted water. 
A three-member committee has been constituted to inquire into the incident, the authorities said. The college's anti-ragging committee will take further action after the submission of report by the inquiry committee, they said.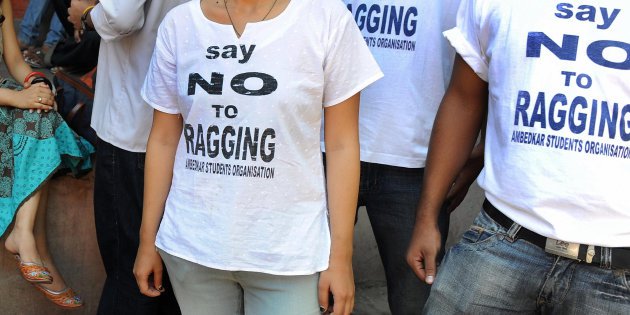 The incident comes a few days after eight students of a government polytechnic college in Kottayam district were booked for allegedly ragging their juniors in the hostel. 
The students, accused of ragging first year students in the hostel attached to the polytechnic, were booked early this month, police had said. They have also been suspended from the institution at Nattakom.