In a heartbreaking tragedy, 25 blackbucks died after being 'poisoned' on Saturday near Gummadam village in Mabubnagar district of Telangana. 
Their carcasses were found near a maize farm on the banks of the Krishna river. Wildlife officials suspect that the farmers who had planted the maize had put granules of pesticide and fertilizers in the hollow stalk of maize for better growth which the deer consumed, reported The Hindu.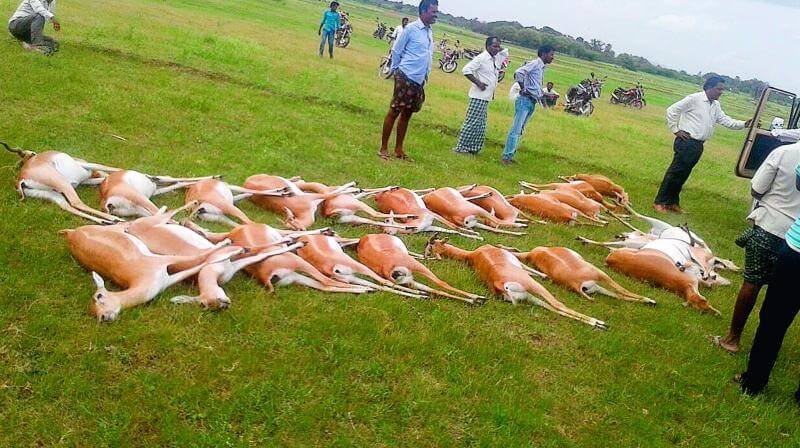 The harmful chemicals apparently 'poisoned' and killed the deer.
Divisional forest officer Chukka Ganga Reddy told The Times of India that the maize crop was being grown illegally on the land as it actually belongs to the government, and no farming is allowed on it.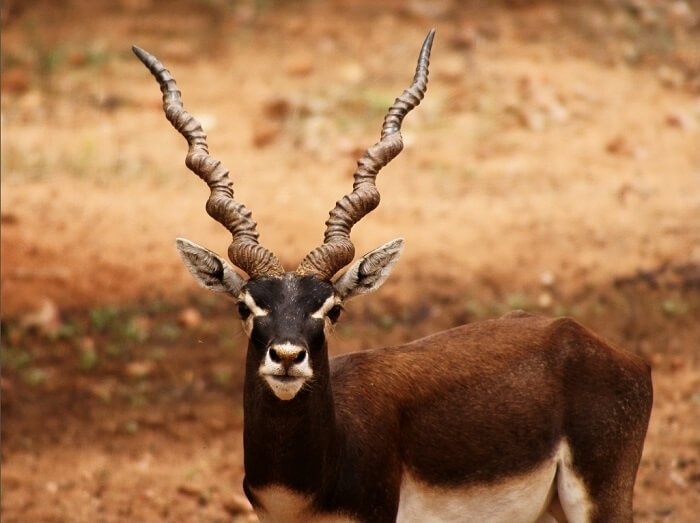 The blackbucks had wandered away from their usual habitat due to gushing backwater from the Srisailam reservoir, which has received heavy inflows from the Krishna river in the past two days, with the flood exceeding two lakh cusecs in the early hours of Saturday.
As there are about 500 blackbucks in the area, the entire maize crop was destroyed by the authorities.
(Feature image source: Deccan Chronicle)