Forget turning up at your marriage on a bedecked bewildered horse with possessed relatives dancing and throwing around money while holding up traffic for hours. Not to mention the carbon fumes from the gleaming cars that are leaving penguins homeless. 
A unique procession of 258 grooms and their relatives cycling to their wedding venue, aims to introduce a more eco-friendly way to make a dashing entry at your wedding.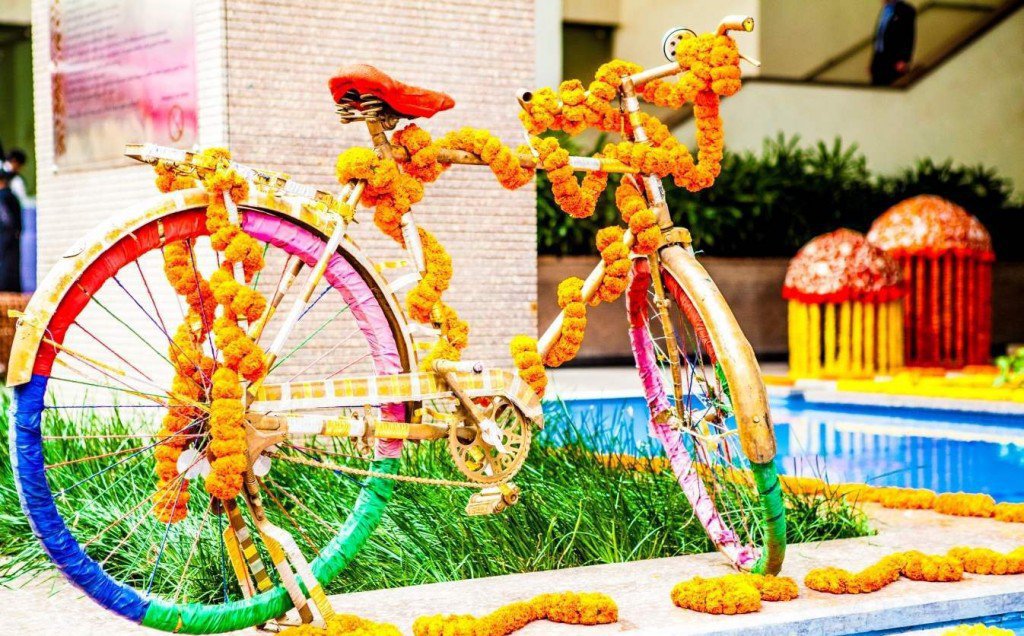 The procession took place in Surat yesterday and was part of an initiative by the Saurastra Patel Seva Samaj on the occasion of the 58th mass marriage ceremony.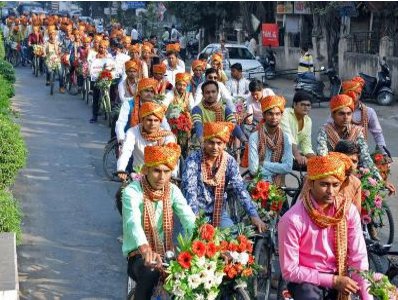 The cycle procession, which turned quite a few heads began at 8:30 am from Saurastra Bhavan in Varachha and ended at Lok Samarpan Raktadan Kendra. The gleeful cyclists were joined by the district collector who pedaled along with them. The drive aimed to create more awareness among people about air pollution and sustainable forms of transport. 
According to TOI, Kanji Bhalala, president of Saurastra Patel Seva Samaj, said, 
"People should be more conscious about health, traffic and pollution. We need to increase the use of cycles to reduce pollution and improve health."
Though Surat is in the top 20 smart cities in India, its pollution statistics show alarming amounts of particulate matter in the air which are responsible for serious respiratory disorders.
Healthy and environment-conscious. Also, you save some big bucks. What more do you need?