Three bodies were on Thursday recovered from the swollen Savitri River after two state-run buses and some other vehicles got washed away following collapse of a British-era bridge in Mumbai's Raigad district even as rescue workers lowered a 300 kg magnet to trace the missing vehicles. 
Navy and Coast Guard personnel have stepped up operations to trace those missing after the old bridge collapsed on Mumbai-Goa Highway near Mahad, about 170 kms from Mumbai, in Raigad district late on Tuesday. There were 22 passengers travelling in the two buses.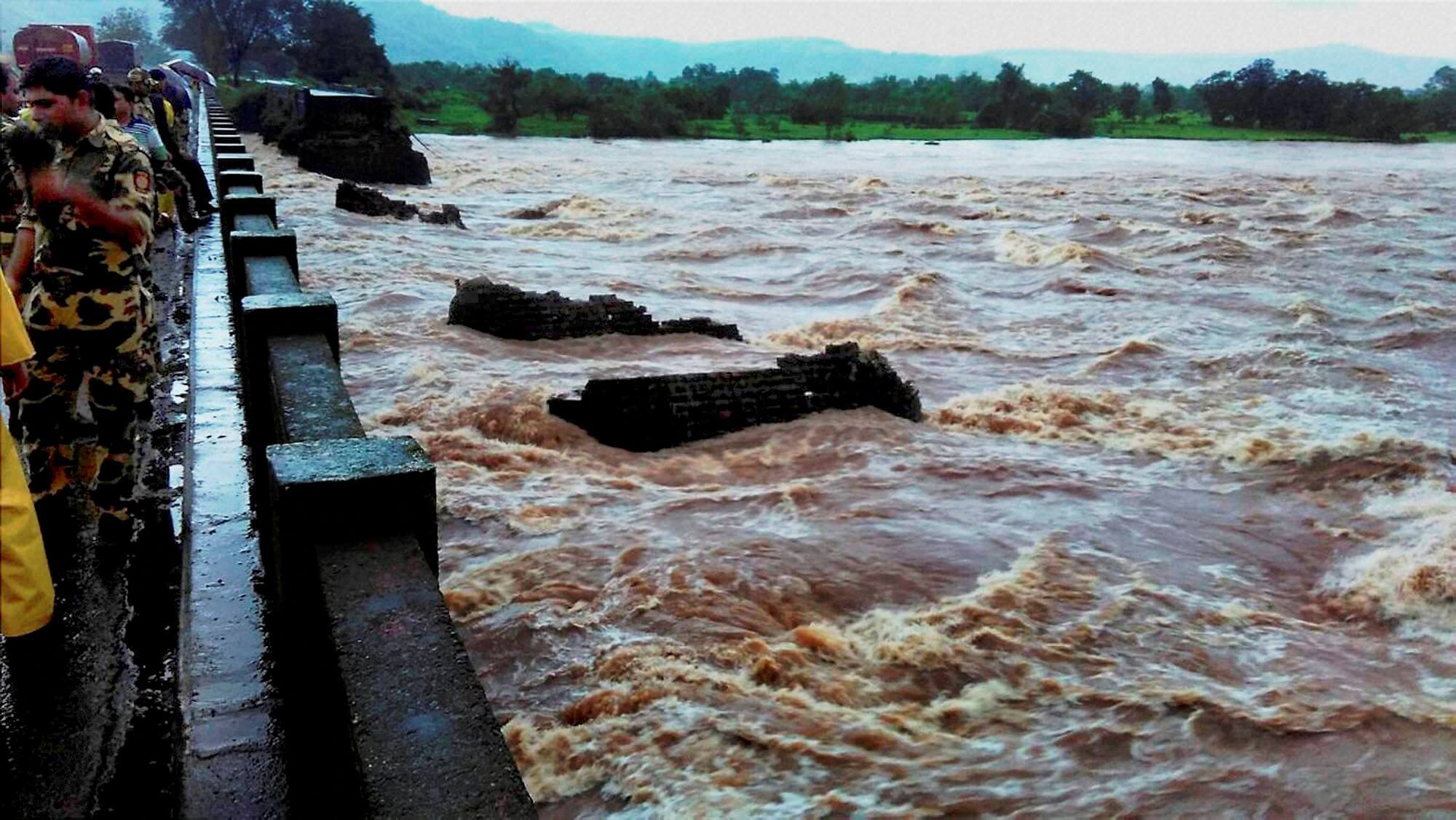 "Three bodies have been recovered. One body, which is of a man, is believed to be that of a driver of one of the buses, while the second body is of a woman. These two bodies are of victims of yesterday's incident," Raigad's Additional Superintendent of Police Sanjay Patil said. 
He said another body has also been recovered, but it is yet to be confirmed if it is of a victim of the bridge collapse mishap. The bodies were fished out of the river at about 50-60 kms from the mishap site. 
There were reports on Tuesday that two bodies were recovered during search. However, district police had later clarified that no bodies were found till last night.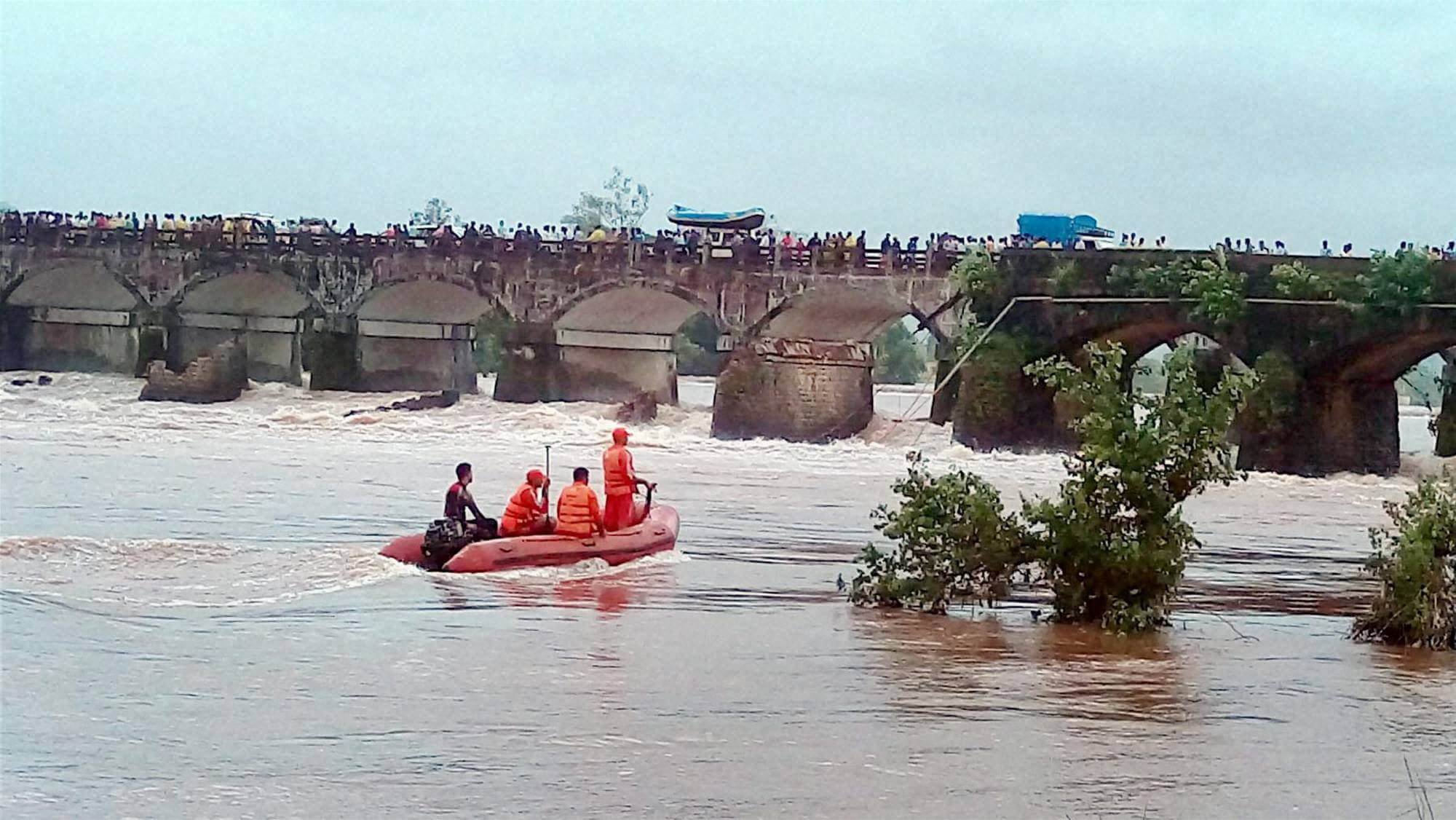 Earlier this morning, a 300 kg magnet was lowered with the help of a crane in the river to trace the missing buses. Something has got stuck to the magnet and efforts are on to pull it out of the river, a local official said. 
Navy divers resumed search operations early on Wednesday, while a Chetak helicopter of the Coast Guard also started sortie of the affected area, a Defence spokesperson said. 
No survivors have been found despite a grueling search and rescue operation.
(Feature Image Source: PTI)