It seems we have not yet run out of reasons to kill and torture our fellow humans. Three boys in Assam beheaded a 63-year-old woman because they feared she was a witch. The horrifying thing is that this is not a one such case in rural areas of India. Witch hunting is still a prominent exercise. Over 80 people have been killed for practicing witchcraft in Assam in the last five years.
The three youths have been arrested for the incident that took place in Bhimajuli village near Biswanath Chariali.
What makes matters worse is that the youths were from the Karbi sect whereas the woman suspected of being a witch is an Adivasi. Thus police now fear there could be backlash from the Adivasi community towards the Karbi.
"Anima Ronghanti, 35, who claims to be a goddess, had asked the people to gather at a local temple," additional superintendent of police Samad Hussain told NDTV. She told them the woman – Poni Orang – was a witch and would bring bad luck to the village. Orang was a mother of five.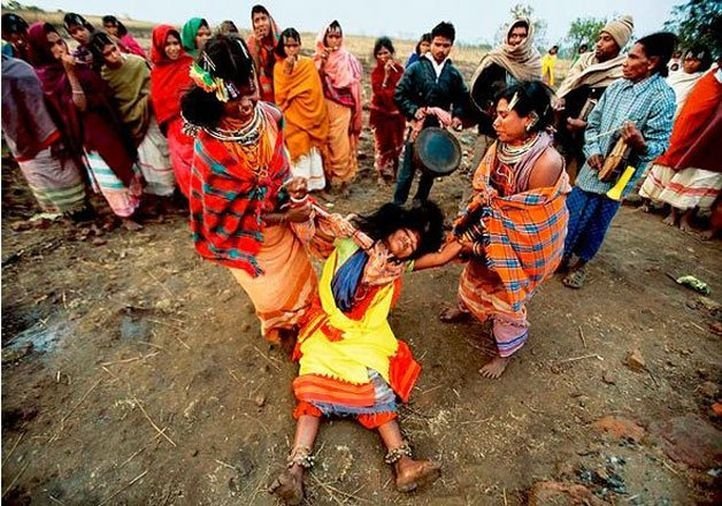 "Following this, the mob rushed to Orang's house and dragged her out, took her to a nearby stream, almost stripped her naked and beheaded her in broad daylight," the police official was quoted as saying.
" The trio forced Orang out of her house around noon on Monday [July 20], took her near a river and killed her. They accused her of being a witch and alleged that it was due to her presence that many people in the village were falling ill," said Biswanath superintendent Manabendra Rai.
"Police went to the spot after being informed by villagers and arrested the three. They also recovered the machete used to kill her," the official said.
The police also said that adequate security forces have been deployed to the village in case of a backlash.
Witch hunting is an evil practice and still permeates many villages in rural India. Due to superstition and lack of basic education many fall for the lies and old wives tales spread around the village.