Imagine looking down into a pit and being able to travel 3000 years back in time, sounds fascinating, doesn't it? This window into the past has been unearthed by the Archaeological Survey of India (ASI), in a small village in Tamil Nadu. The ancient town was dug out through 48 square trenches in a farm along two localities.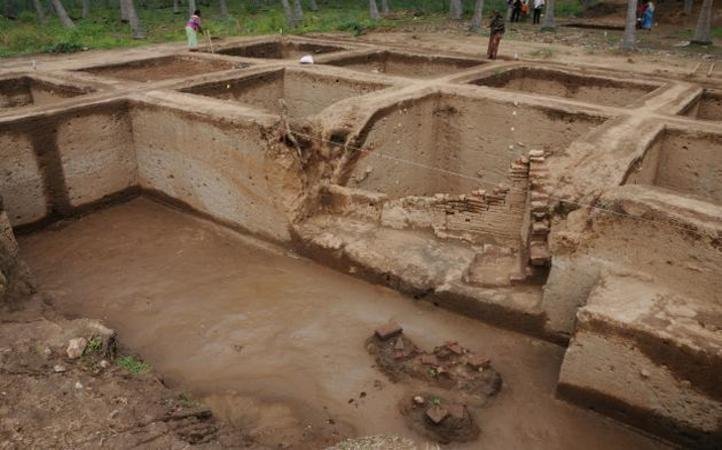 If ASI is to be believed, the small, mostly unnoticed hamlet of Keezhadi, might possibly be housing the biggest human settlements of the Sangam Age . Among the ruins, pottery, storage, wells, glass beads, jewellery made out of sea shells and weapons have been unearthed.
The project is said to be a huge success and is a result of a year long survey, through which ASI identified 293 towns of the Sangam Age, along the banks of Vagai river. The objects obtained from different sites show that a social hierarchy existed in that period.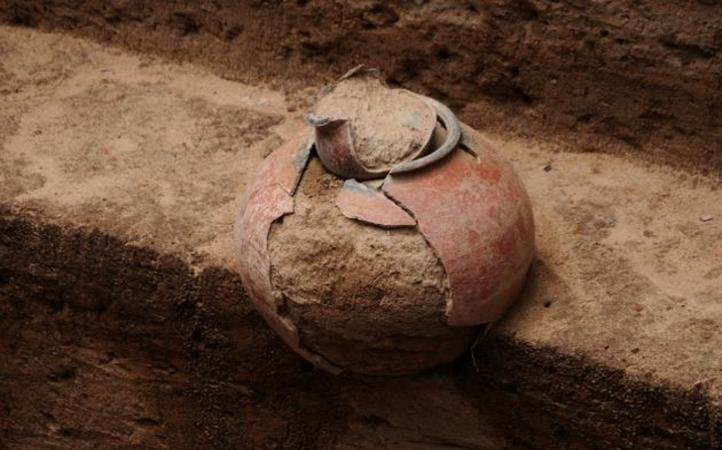 The sites were classified as ports, trading points, granaries and ruins of ancient temples. Historians are excited at the discovery of this ancient city, though the accurate age of the remains can only be determined after carbon darting. Archaeologist K. Amarnath, who is the superintending archaeologist, has also worked on the Indus Valley Civilisation excavations in Gujarat.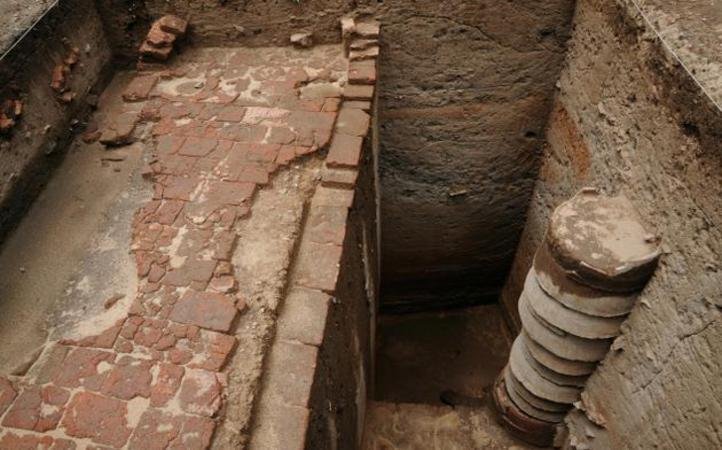 The bigger settlement seems to be inhabited by people of the rich educated classes, as precious and semi-precious stones were found there. The other locality has iron weapons, bone tools and graffiti on pottery, which might indicate a clan. This might open doors to exploring a whole new culture, yet one that is a part of the evolution of the present day society.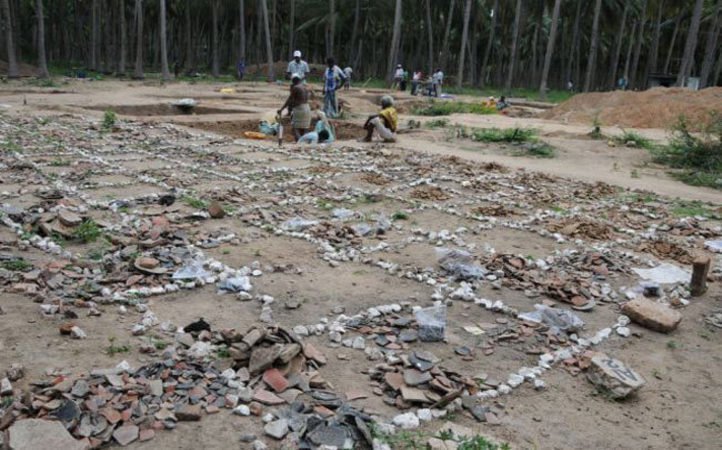 The Sangam Age is said to be an era between 3rd century BC and 4th century AD, as per history of the entire Tamil speaking region in South India. The dominant dynasties of this age are said to be Cholas, Cheras and Pandyas. According to archaeologists, this site might be the city of 'Peru Manalur', which was a part of the ancient Pandya empire over 2500 years ago. It is open to students and public.