Thirty-one vultures were mowed down by a train at a railway track in Rajasthan's Bikaner district. The carcasses were discovered at Jorbeer, a small protected forest area about 15 km from the Bikaner, on the Bikaner-Delhi route on Sunday. 
A PhD holder in animal microbiology & wildlife, Dr Dau Lal Bohra, told the Times of India that the incident took place along a sharp bend on the railway track, where vultures were feeding on a cow that had also been mowed down by a train.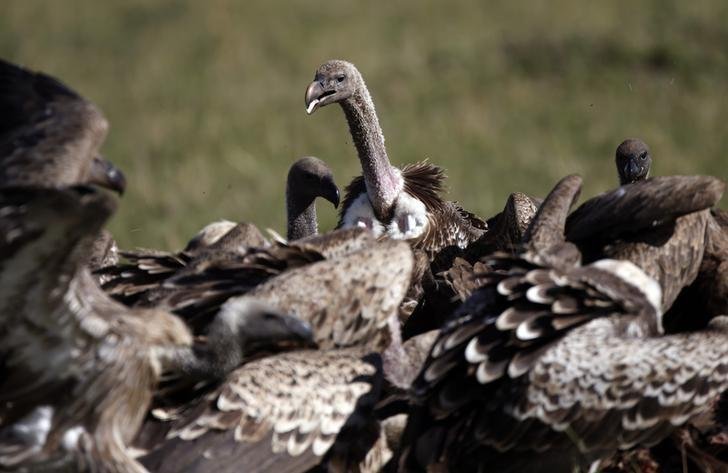 He said that the accident, that killed an entire nesting colony of raptors (birds of prey) in one go, could be prevented by fencing a five-km patch that runs through Jorbeer but nobody seems to be bothered by it. 
The vulture population across Asia is declining due to a veterinary drug called diclofenac, which is commonly used to treat cattle, that led to the death of vultures feeding on cattle carcass. 
Vibhu Prakash, principal scientist, Bombay Natural History Society told Livemint that the Asian vulture crisis caused the government to ban the use of the drug for veterinary purposes in 2006. He said that at this rate, the vultures are estimated to become extinct in 10 years. 
(Feature image source: Reuters)