A sizable crowd had gathered. There was pandemonium, as it happens when nearly 100 people gather to cheer for a sportsman. Narsingh Yadav, finding it impossible to even get out of his car, was surrounded by his entourage as he made his way past the crowd.
"Narsingh bhai, zindabad! Narsingh bhai, zindabad!"
These scenes would not have been out of place at an airport receiving an Olympic medal winner. 
Except this was no victorious homecoming for Narsingh. This was him entering the National Anti-Doping Agency headquarters in New Delhi on July 27, 2016, to contest the ban handed to him for testing positive for an anabolic steroid. 
Nine days before the biggest global sporting event and one of India's medal hopes is surrounded by lawyers, carrying hundreds of pages of documentation to try and prove he is a victim, not a culprit. As his fellow wrestlers were training in Georgia, Narsingh was at the last place he would have wanted to be. 
                                                                        ****************
September 12, 2015. At the world's most popular party place, Las Vegas, the world's best wrestlers were fighting out in the Wrestling World Championship. And Indian wrestlers were not having the best of times. Three of the four were already out of medal contention and by extension, Olympic qualification.
Up stepped Narsingh Yadav for his bronze medal match in the 74-kg category. His opponent, France's Zelimkhan Khadjiev. Having taken an early 4-0 lead, Narsingh suddenly found himself struggling to get out of his opponent's grips. He was getting dominated. He was getting hounded. Before long, 4-0 becomes 4-12. The Frenchman, with seconds to go on the clock, looks set to win. The hope for a medal at the World Championship is fading.
Then out came the Dhak – a spectacular finishing move that is usually seen in mud-wrestling events in India. The vicious headlock floored Narsingh's opponent who stayed down for over five seconds, giving Narsingh and India a victory by fall.
The commentators were stunned. Narsingh was delighted. His team carried him around on their shoulders. 
Rio de Janeiro was calling.
                                                                        ****************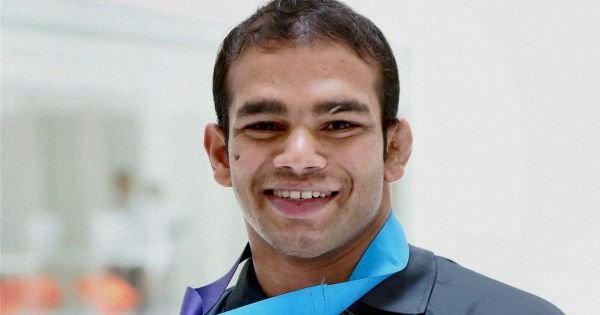 "I spoke to Sushil after the bronze and it was a friendly chat. He congratulated me. As far as I am concerned, I am proud of what I achieved. The quota discussion can wait," Narsingh had said back then.
And the entire nation waited.
                                                                        ****************
Narsingh Yadav is an 'outsider.'  He did not belong to the famous akhaadas of Haryana and Punjab. He was born in Uttar Pradesh and later moved to Mumbai. He was not part of the legions of pehelwaans who strut around the wrestling hotbed of India — Sonepat — the place that would become the center-piece in Narsingh's story.
It was believed that Narsingh was a misfit in training camps. The communication barrier did not help either. But there was a sense of change. The Worlds bronze made him belong.
"It's now time to work on my weakness and focus on strengths, participate in as many events before Rio and keep myself in the best shape possible. I know I have to be at my best to do well in Rio, that's all my focus is on right now," he had said in September.
And away from the media glare, he continued to train.
                                                                        ****************
The debate that was always around the corner never really exploded into full view, for seven months after Narsingh's return from Las Vegas. With barely 100 days to go to the Olympics, however, things changed.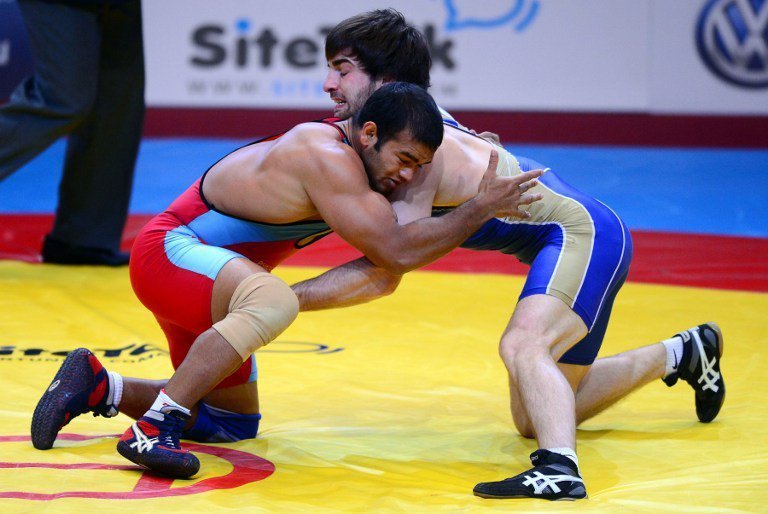 Sushil, undoubtedly the greatest wrestler India has produced, who was biding his time, recovering from injuries, went public with a demand for a fair trial. Forget my medals, he said and insisted that it was all about sending the right person, the best wrestler, to Rio de Janeiro. He took to social media. He was all over the television channels. He took over the news cycle.
The #Justice4Sushil campaign was underway.
But Narsingh stayed away from the limelight for the most part. He made his point that he deserves to go to Rio — on form and fairness, and was quietly confident that it will not come to a trial. He believed it was too late for the WFI to do anything about it, despite the clout that Sushil wielded. Word from his camp was that he was actually enjoying the attention he was getting. He was chirpy.
A miffed Sushil went to Delhi High court. He lost the case. Some believed he was going to appeal again. Most believed it was too late.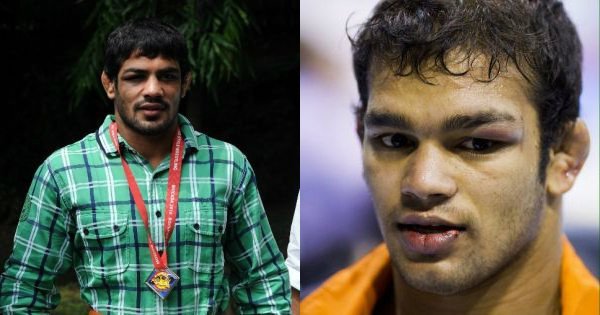 On June 6, 2016, 268 days after his bronze in Las Vegas, Narsingh finally knew he would be the one going to the Rio Olympics.
                                                                        ****************
The media went cold for a bit once the court verdict came out in favour of Narsingh. The Mumbai wrestler continued his preparation in Sonepat. There were earlier reports that threats were made against Narsingh and that the security around him had been beefed up. He was told by his well-wishers to tread very carefully. 
'Be careful with what you eat. Be careful with what you drink.' 
He went to Bulgaria for a practice event in early July. He bagged another bronze. Fairly event-less lead up to Rio after the circus surrounding him the previous month. 
Or so we thought.
                                                                        ****************
The hearing at the NADA headquarters on Wednesday lasted three and half hours.
Ever since the news the broke that he had tested positive for a banned substance, Narsingh's team have backed him fully. The past few days have been a whirlwind in Narsingh's life. From focusing on his technique and fitness, he was now giving interviews to television channels and newspapers, claiming his innocence. From worrying about his paperwork for landing in Brazil he was made to file a police complaint against a young wrestler who had allegedly mixed metandienone in his food or food supplements.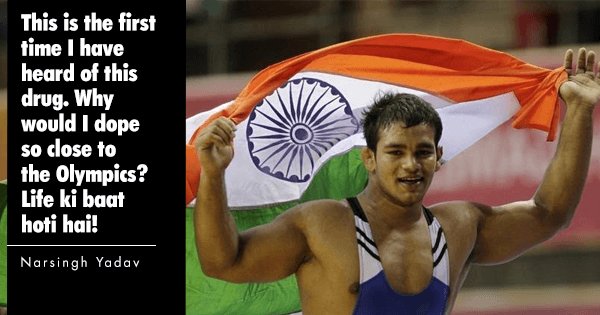 The Wrestling Federation of India joined in on the cries of conspiracy. The Maharashtra Chief Minister spoke in the parliament about it. 
Why would he dope this close to the Olympics? Why would he take a muscle-building steroid when he is required to be losing weight? Did someone actually spike his food? Or was it merely an oversight on Narsingh's part?
Will he go to Rio? The clock was ticking. His replacement, Praveen Rana, was already training in Georgia.
The hearing lasted even longer on Thursday. NADA's lawyers held firm that there is no proof of sabotage. There was still no verdict. Narsingh waited. 
He said he will continue practising because he hopes for the 'right' decision.
                                                                        ****************
"There is no fault and negligence on Narsingh Yadav's part, he is a victim of sabotage done by a competitor," said NADA. 
The words that Narsingh would have dreamed of hearing, came true. It was happening. He will go to Rio. It was 1st August, 2016. Four days to go for the Olympics, 18 days to go for his bout. They cut it close, but it was like trying to catch a train after being stuck in traffic. You don't care how you get there, as long as you get there.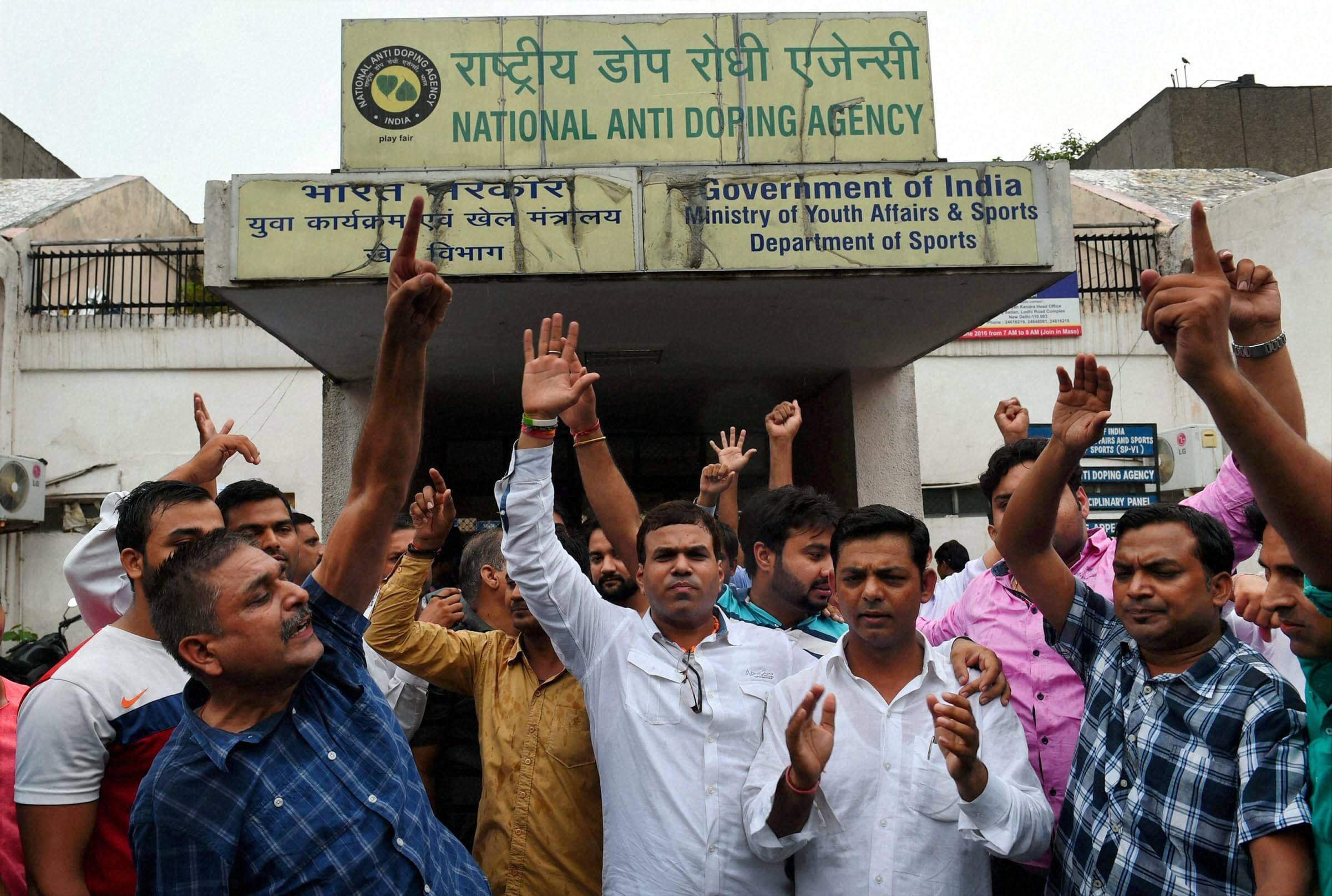 "This has been the toughest fight of my life. It isn't easy, but I want to forget the entire episode now and solely focus on winning a medal at the Olympics."
Some formalities remained. He had to go meet the Prime Minister, thank him for hastening the process. He had to talk to the press, say he is relieved. He still had to wait for IOC and WADA to clear him.
"I believe I will definitely go for Rio Olympics and will win a medal for my country."
The worst was behind him.
                                                                        ****************
                                                                        ****************
"The panel did not accept the argument of the athlete that he was the victim of a sabotage."
At 4 am IST on August 19th, just 14 hours away from his first bout, the dream was over. A four-year ban with immediate effect. 342 days after he dramatically won the bronze at the World Championships, he learnt that he will not represent India at the Olympics after all.
Neither will Sushil Kumar. Neither will Praveen Rana. 
And Zelimkhan Khadjiev, the man who Narsingh defeated on 12 September, 2015, will now get a first round bye because of the ban. A cruel coincidence to close the chapter of the most confounding saga in Indian sport.
"I will everything it takes to prove my innocence. It is all I have to fight for," he said in a statement.
Years of hard work, a full-year of uncertainty, a few weeks of relief and it all comes to nothing for Narsingh Yadav. Did he actually dope? Was he sabotaged? We are still a long way from knowing the truth. Maybe we never will.
But this is where his Rio journey ends. And it is an ending no one in Indian sport can be happy about.