Three suicide bombers opened fire then blew themselves up in Istanbul's main international airport on Tuesday, killing 36 people and wounding close to 150 in what Turkey's prime minister said appeared to have been an attack by Islamic State militants.
One attacker opened fire in the departures hall with an automatic rifle, sending passengers diving for cover and trying to flee, before all three blew themselves up in or around the arrivals hall a floor below, witnesses and officials said.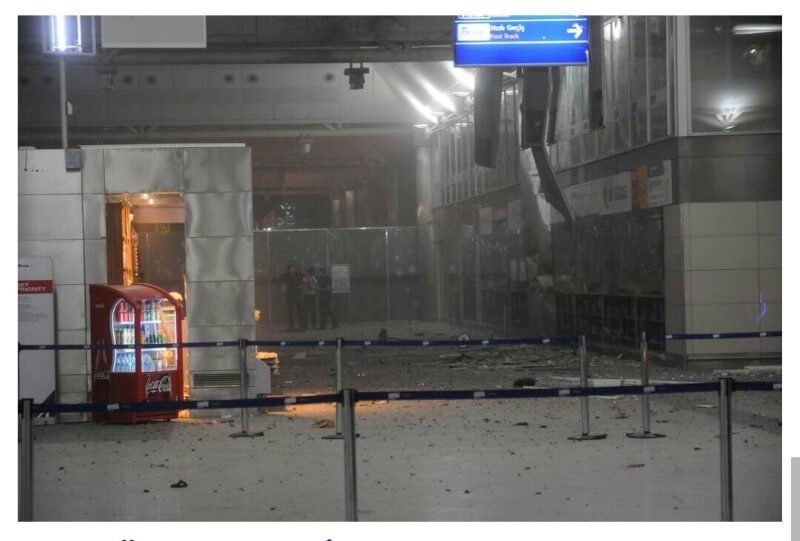 The attack on Europe's third-busiest airport is one of the deadliest in a series of suicide bombings in Turkey, which is struggling to contain the spillover from neighbouring Syria's civil war and battling an insurgency by Kurdish militants in its southeast.
Police fired shots to try to stop two of the attackers just before they reached a security checkpoint at the arrivals hall, but they detonated their explosives, a Turkish official said.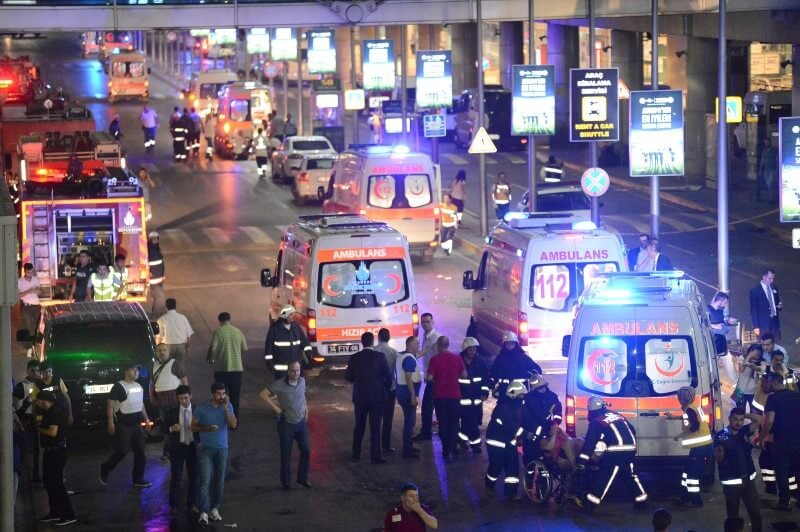 "It became clear with this incident again that terrorism is a global threat. This attack, targeting innocent people is a vile, planned terrorist act," Prime Minister Binali Yildirim told reporters at the airport.
"There is initial evidence that each of the three suicide bombers blew themselves up after opening fire," he said, adding that they had come to the airport by taxi and that preliminary findings pointed to Islamic State responsibility.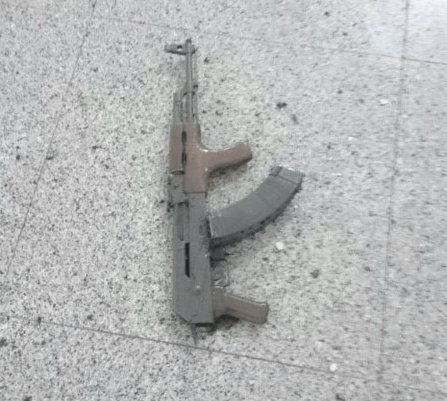 The vast majority of those killed were Turkish nationals but foreigners were also among the dead, the official said.
There was a huge explosion, extremely loud. The roof came down. Inside the airport it is terrible, you can't recognise it, the damage is big,
A woman named Duygu, who was at passport control having just arrived from Germany, said she threw herself onto the floor with the sound of the explosion. Several witnesses also reported hearing gunfire shortly before the attacks.
Everyone started running away. Everywhere was covered with blood and body parts. I saw bullet holes on the doors,
So far, no group has claimed responsibility. 
The attack bore similarities to a suicide bombing by Islamic State militants at Brussels airport in March which killed 16 people. 
(Feature image source: Reuters)