Pakistan has violated the ceasefire 369 times in Jammu and Kashmir in the first ten months of this year, Rajya Sabha was informed on Wednesday.
Minister of State for Home Hansraj Ahir said there were 210 incidents of ceasefire violations by Pakistan along the International border in Jammu and Kashmir till November 2, 2016.
He said 159 incidents of ceasefire violations by Pakistan were reported along the Line of Control in the state.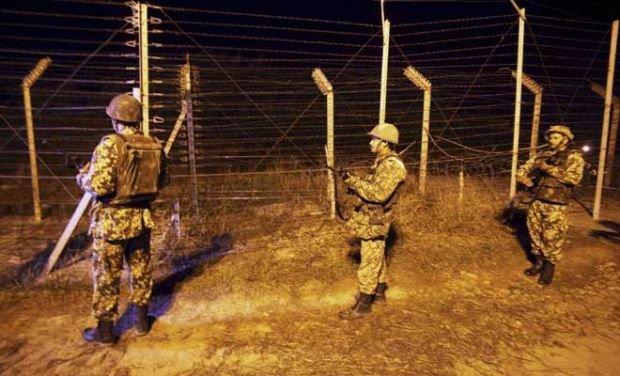 In the year 2015, there were 253 incidents of ceasefire violations along the International Border and 152 such incidents along the LoC, the minister added in reply to a written question.
The 2003 India-Pakistan ceasefire agreement has virtually become redundant with 286 incidents of firing and shelling along LoC and IB in Jammu and Kashmir by Pakistani troops that resulted in death of 26 people, including 14 security personnel, since the surgical strike on terrorist launch pads in PoK.
There have been 186 ceasefire violations by Pakistani troops along the over 190km International Border (IB) in Jammu frontier, while 104 violations of the agreement took place along the over 500km Line of Control (LoC).
(Feature image source: PTI)