Has the government of India been hiding things about the Indians abducted by the Islamic State in Iraq. The latest remarks by Harjeet Masih, the lone escapee, have come as a crushing blow to the hopes that the government has nurtured among the families of the abducted people.
Masih, who escaped, was a part of a group of 40 Indians who were abducted by Islamic State militants from the town of Mosul in Iraq in June 2014. He was shot in the leg but he managed to escape.
In a reported press conference on Thursday May 14, the 26-year old employee of a construction company has claimed that he personally witnessed the gunning down of 39 other Indians who were kidnapped along with him.Source: press conference
"I witnessed the killings of all my Indian co-workers. ISIS militants kidnapped us and took us to another place. We were 40 Indians and about 50 Bangladeshis. They assured us that our passports would come and we will be allowed to leave for India," Firstpost quoted Masih.
He has added that they were later handed over to the another ISIS group who took them to a hilly area where they were fired indiscriminately. "I was shot in the leg...I kept lying there and later escaped. There is a possibility that someone else could have also survived," he has said.
External Affairs Minister Sushma Swaraj had refuted the claims of Masih saying they had multiple sources who confirmed that all the abducted persons are still alive.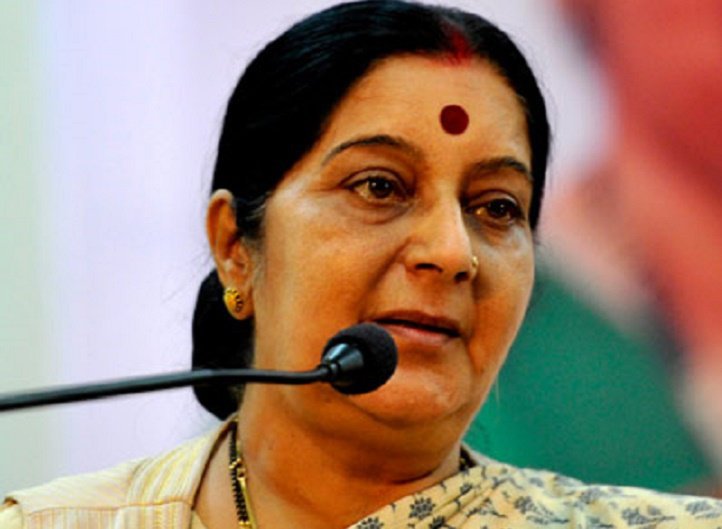 Source: DNA
"Earlier we had six sources who told us that the Indians are alive. Now we have two more sources to corroborate the same. Out of these two, one is so solidly reliable that there is no question of not believing. They have very clearly said that all the 39 Indian are alive," Swaraj said.However, this isn't the first time that there have been claims that abducted Indians have been killed by ISIS. In November, two Bangladeshi workers had claimed to a ABP News correspondent in Iraq that the Indians had been first separated from the Bangladeshi workers and then killed.The fate of those unfortunate 39 people remains unknown. But as of now Masih's statement only dashes the hopes that the government has nurtured.
A mother of one of the kidnapped men told Indian Express, "We have been crying day and night but government is hiding things."
Feature image source: IndianExpress