Even as the country observed National Girl Child Day on Tuesday, a 3-year-old street-dwelling girl child was crushed to death after being hit by a school bus on a Delhi intersection. 
Incidentally, the child had been a poster girl for a health campaign run by an NGO.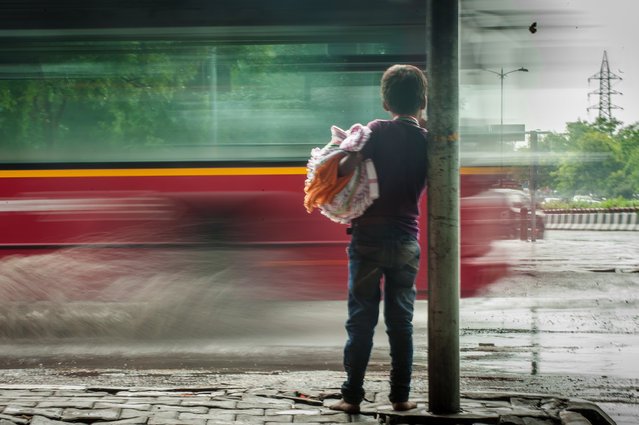 According to a report in Times of India, the child, Lakshmi, had been playing with a plastic bottle at the traffic intersection and followed it across the road. 
The child of rag pickers and street sellers of cheap ware on traffic signals, Lakshmi had appeared on the poster of Center for Holistic Development's campaign to encourage children to drink milk. She had an older brother who died of pneumonia earlier. 
Lakshmi's parents had moved to Delhi from Ajmer, Rajasthan when she was 6-months-old, in search of better jobs. They had been planning to get her admitted to a nursery school this year. 
The incident highlights the obvious risks to the life and safety of children living on streets in Indian cities and is a reminder that not enough measures exist to ensure the safety of poor children in the country. With over 46,000 homeless people in the national capital itself as per 2011 census data, how safe are these people from road accidents, especially the children? 
Feature Image Source; Reuters (Representational)