In a case of alleged negligence, a three-year-old's thumb was amputated after it got crushed in an accident at a daycare centre in Gurgaon. But the mother of the child has not just accused the centre of negligence but also of failing to keep its promise to pay for the child's care. 
The distraught child's mother, Shivani Sharma, accused the daycare centre 'Cherub Angels', of gross negligence in a Facebook post and has also lodged an FIR with the Haryana police. On April 28, after dropping off her daughter, Myra, at the daycare, Sharma received a call from a teacher informing her about an emergency. She was told that her daughter had crushed her right thumb in a mishap and was rushed to Artemis Hospital.
 "I was told that another kid Kartik pushed door close and her finger came inside," Sharma wrote in her post.
Panic-stricken Shivani immediately rushed to the hospital, but to her horror, when she reached, her daughter's crushed thumb had already been amputated.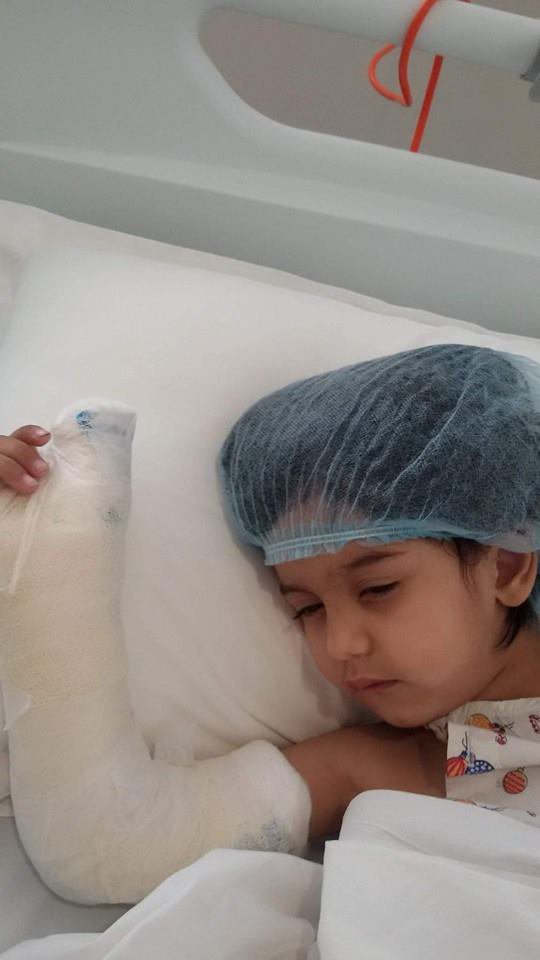 "Can you believe the situation when my three-year-old is in front of my eyes bleeding? The resident plastic surgeon told me that nothing can be done to broken thumb but only a surgery to close the cut. Which means for her whole life she will never have a full thumb nor any nail, instead she will have a round cut finger."
Shivani ran from one hospital to another seeking a second opinion for her daughter, since her husband wasn't in the country. Finally a second surgery was conducted at Medanta. The doctors, however, told Shivani, whether the surgery is a success or not can be said only after an observation of 6 weeks.
Although Archana and her husband Prashant, the owners of the daycare, did apologise to Shivani for the mishap, they allegedly did not keep their promise of paying for Myra's second surgery.
Shivani claimed that the daycare owner allegedly ignored her and also deleted the daycare's Facebook page as well as her personal account.
Here's her complete FB post: