After a doctor in Mumbai fell into a manhole and drowned during the recent floods, the police has arrested four people in connection with the case. The four accused were arrested on Saturday for allegedly opening the manhole which caused Dr Deepak Amrapurkar's tragic death on August 29.
However, the family members of the accused say that the manhole was opened to save stranded residents including a pregnant woman. 
Dadar police had booked Siddesh Bhelsekar (25), Rakesh Kadam (38), his younger brother Nilesh and Dinaar Pawar (36) under IPC Section 304(A) for causing death by negligence. The four men, who live in a nearby chawl, had opened the manhole to flush out the rainwater that was flooding their homes. Police say they weren't authorised to open a manhole and also didn't put a warning board to indicate that it was open, reports The Times of India. 
The death of Dr Deepak Amrapurkar, a renowned gastroenterologist of the Bombay Hospital had triggered a massive outrage and public pinned the blame on Brihanmumbai Municipal Corporation (BMC) for the neglect. But the agency denied that none of its workers were involved in opening the manhole. Police then verified the CCTV footage of the area after which the accused were traced, reports New Indian Express.
The kin of the accused are now pleading innocence and are blaming the agency for their negligence. They say that the accused took the desperate measure but without the intention of killing anyone.
"A heavily pregnant woman was made to sit on a stool as the water levels were constantly rising. The situation was such that the entire area was flooded and uncovering manholes was a desperate measure made by the locals to drain the water," a family member told Hindustan Times.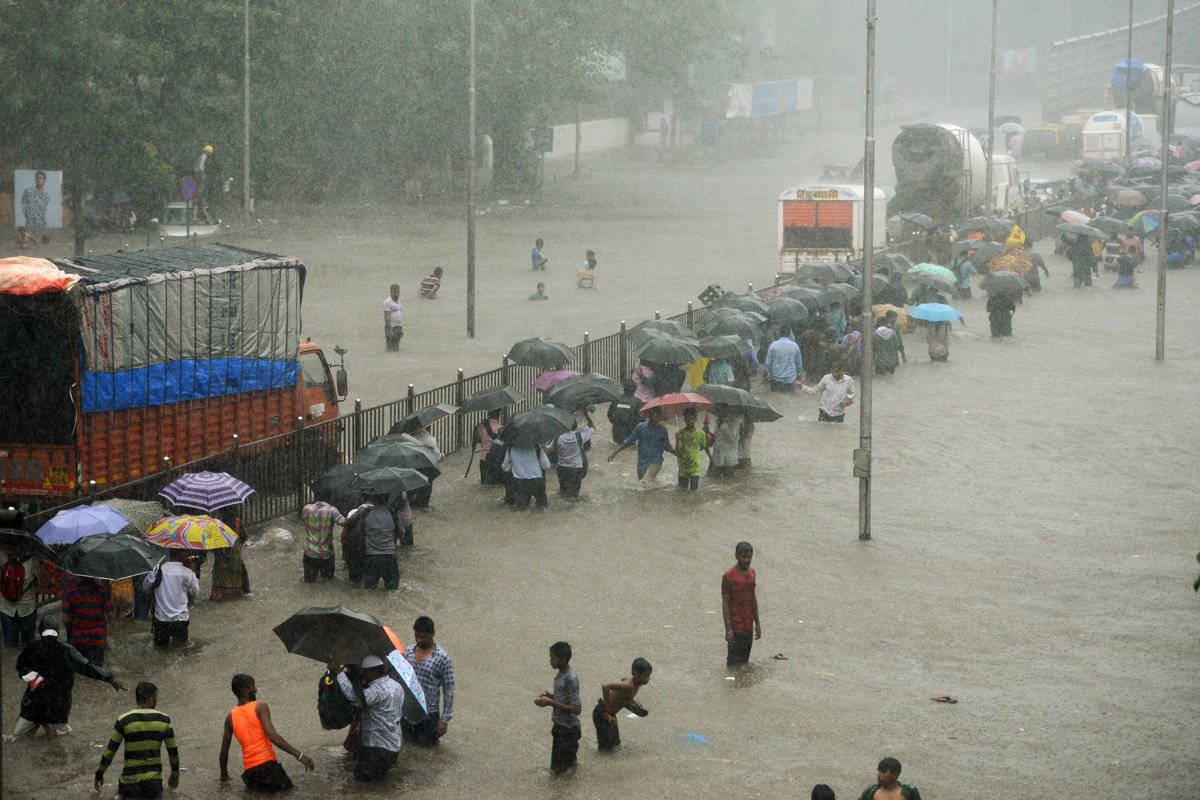 Torrential rains pounded Mumbai throughout the day on August 29. The city gauged a whopping 298 mm rainfall, the highest in a day in August since 1997. 
Dr Amarapurkar went missing near the Elphinstone Road station following heavy rains after he fell into the manhole. His body was later found at the seashore in Worli on August 31. 
(Feature image source: Twitter)