In a comedy of errors, four 'hardcore' ATM thieves were caught in Assam, trying to flee with an ATM Passbook printing machine which they had mistakenly stolen from an SBI building in Guwahati, thinking it was the ATM machine, The Assam Tribune reported. 
The four were nabbed by the Fatasil police as they made their way in a Chevrolet with the wrong machine. What set the cops off on their trail was that the car had a VIP car pass.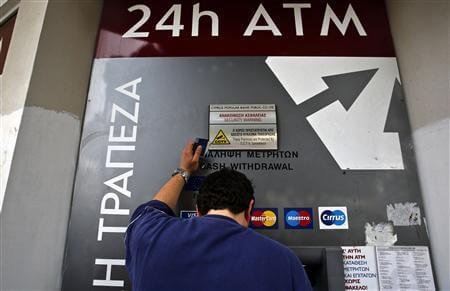 Police are currently investigating how the four local men, identified as Saiful Rahman, Mainul Haque, Saddam Hussain and Sahab Ali, manage to get their hands on the VIP car. 
ATM thefts have become a common type of robbery in India of late, with ATM robbers quickly learning the skills required to uproot an ATM machine without hurting currency notes, a skill that previous thieves had shown an ineptitude for. 
The lack of good security measures, especially in rural areas, has also proved to be a problem in states like Rajasthan, where ATM thefts are quite common. And not just Rajasthan, an ATM machine containing a total of Rs 15 lakh was uprooted and stolen by thieves in New Delhi in 2015. In fact just this month, an ATM machine with Rs 7 lakh in it was stolen in Jharkhand. 
Feature Image Source: Reuters