Four Delhi University students on Saturday allegedly followed the car of Union minister Smriti Irani in Lutyens' Delhi in an inebriated state, after which they were detained, police said.
The Union Textiles minister's staff around 5 PM called police and said that some students in a car were following her vehicle and trying to overtake it near Moti Bagh flyover and their actions were unwanted, a senior police officer said.
Acting on the complaint, police intercepted the car, in which the four youths were travelling, near US Embassy, he said.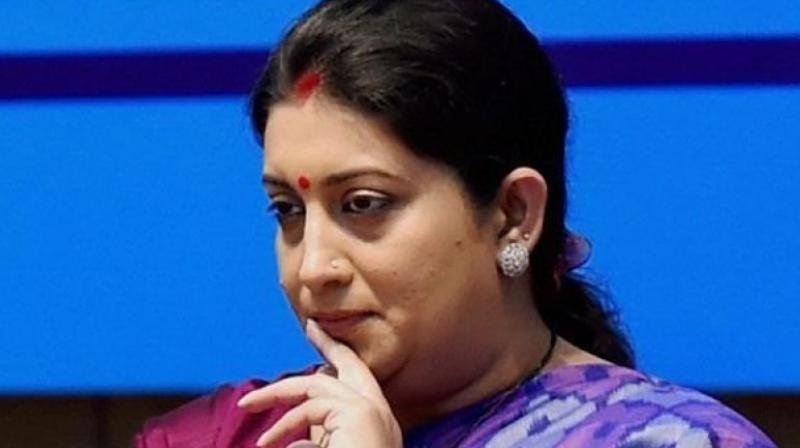 The four students, in the age group of 18-19 years, were detained at Chanakyapuri police station.
"Their medical examination has confirmed the presence of alcohol in their blood," he said.
The accused students stay in a PG in Vasant village and had liquor at a friend's birthday party. After the party, they were driving around for fun, the officer said.
Meanwhile, Delhi Commission for Women chairperson Swati Maliwal said if such incident can happen with a minister then the plight of the common people can be imagined.
Good @smritiirani acted against men who chased her. Encourages others 2 report. Imp centre state work together for women safety in Delhi.

— Swati Jai Hind (@SwatiJaiHind) April 1, 2017
Legal action is being taken against the accused youths.