The walk from Ghitorni metro station to Mehta Farms will take you less than ten minutes. But you will see a hundred different Delhis within this short distance. The air-conditioned plushness of sportswear mega-outlets that dot the metro station complex makes way for a cluster of tutorial homes as you enter Ghitorni. There are photocopy outlets, rundown dhabas, educational bookshops, all catering to the student population of the area.
As you walk further down the road, you can smell a different Delhi. It smells of cow-dung, urine and diesel. Here, Audis and Mercedes Benzes splash past mud roads to enter gated farmhouses. Here, workers die of asphyxiation while cleaning 'rainwater harvesting tanks', and no one bats an eyelid. 
On the morning of 15th July, Abhinav Agarwal, opened his kinara shop, which is situated bang opposite Mehta farms, a little later than usual. "On Saturday mornings, business is generally a little slow. I remember there was some sort of commotion in Mehta farms that morning. But we had no idea that those poor workers were dying there," says Agarwal.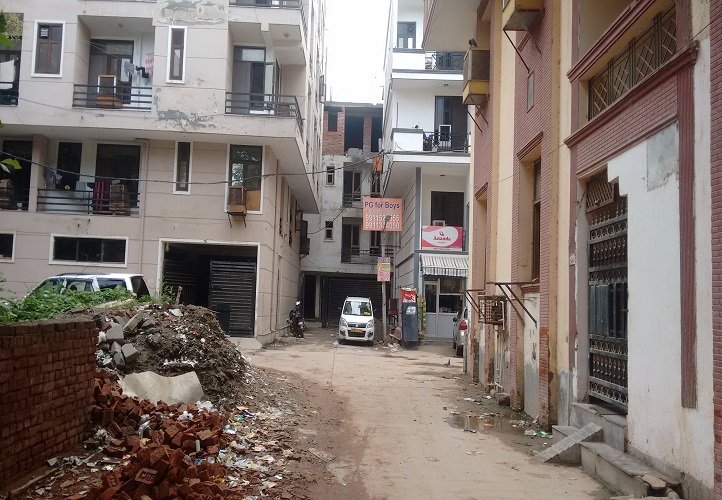 Swarn Singh (48), Anil (35), Balwinder Singh (32) and Deepu Dubey (28) lost their lives in the "commotion" at Mehta farms that morning. 
But their tragedy, according to Swarn Singh's brother, Jeet, is not "worth anyone's time". "The authorities don't care about us," he says. 
What exactly happened at Mehta Farms that morning?
 On the morning of July 16th, Swarn Singh, a boring contractor from the Ambedkar colony of Chattarpur area in South Delhi, arrived at Mehta farms along with four contractual labourers, Lokesh, Balwinder, Deepu and Anil to work on a 'rain water harvesting tank" at about 10 am. 
"They removed the lid of the tank and one of them, Anil, stepped inside. A minute after he went in, Anil stopped responding to questions from those outside. Assuming that he could not hear them as the tank was 10 feet deep, Balwinder descended into the tank," says Jeet Singh, Swarn Singh's brother.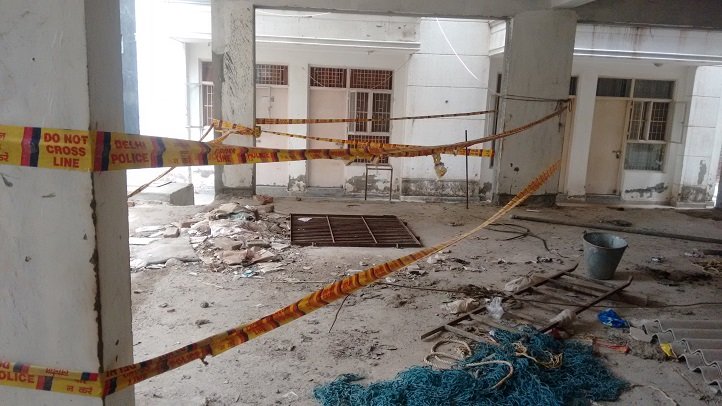 According to survivor Jaspal Singh, Swarn Singh's son, Deepu Dubey, Swarn Singh, Lokesh and him waited outside, chatting. Deepu then went near the tank and called out to Anil and Balwinder. Like last time, he got no reply, at which he got scared and informed the others.
Eventually, Deepu went inside the tank. "Soon, even he stopped responding. Then Swarn Singh tied a rope around his waist and ventured in. Within seconds, even Swarn stopped responding. A worried Jaspal, then went in to save his father. 
According to police records, one of the labourers made a PCR call soon after to inform that his co-workers were not responding to his voice. A police team, along with two fire tenders, was immediately dispatched. 
Account of Jeet Singh, brother of victim Swarn Singh/ Source: Premankur Biswas
Soon, it was clear that these labourers were losing their consciousness after inhaling toxic gas inside the tank. "But we were not told that this was a sewage tank. Had we known, we wouldn't have taken up this assignment. We are boring handymen, not sanitation workers, " says Jaspal, who survived the few minutes that he spent inside the tank. 
A case under Sections 304 (culpable homicide not amounting to murder), 308 (attempt to commit culpable homicide) and 34 (acts done by several persons in furtherance of common intention) of the Indian Penal Code (IPC) has been registered against J K Mehta, the owner of the property, its staff and the builder, said Chinmoy Biswal, additional DCP (south).
A day after the incident, Niranjan Singh (42), supervisor at Mehta Farm, and Ridhipal (47), a gardener, were arrested. 
These arrests don't impress Jaspal and his family. "They are just small fries. What purpose will it serve arresting the gardener and the supervisor?  The owner of the farm has still not been arrested. He has been asked to present himself before the labour court before August 8. Poor people like us can only wait," says Jeet Singh. 
The Victims 
Balwinder Singh AKA Billu, 32 
On July 15, Balwinder Singh woke up to the smell of freshly-fried paranthas at the crack of dawn. "He was a simple eater. He didn't fuss about food. Give him paranthas and tea for breakfast, and he would be happy," says Maya Kaur, Balwinder's mother. As soon as he finished his breakfast, Balwinder took a shower and made his way for Ghitorni."He told me he will be back home for lunch and he had just a small assignment in the morning," says Maya. 
Account of Maya Kaur. mother of victim Balwinder Singh/ Source: Premankur Biswas
Balwinder, who used to work with contractor Swarn Singh, was an expert boring handyman. "He started working when he was just 18. He had the responsibility of supporting his family as his father stopped working due to some medical emergency," says Maya. Swarn Singh, who lives just a few houses away from Balwinder's residence in Chattarpur, was his mentor. "He would call Balwinder whenever there was some complicated work. He would pay him a good amount of money too – Rs 400 to Rs 500 was assured for a days' work," says Maya. 
When Maya finished cooking lunch, a humble meal of daal and rice, she got to know her son was in the Fortis hospital in Vasant Kunj. "By the time we reached, it was over," she says. 
The 32-year-old, who was known as Billu in Ambedkar Colony at the Chattarpur area of Delhi, he was the neighbourhood go-to guy. "From settling petty disputes to helping out with shopping, he was always there for people," says Maya. 
Since Billu's death, Maya has been dependant on the kindness of her neighbours. "He was the sole breadwinner of the family. We have been told by Manoj Tiwari (Delhi BJP chief) that we will get Rs 10 lakh. But I want justice," she says.  
Swarn Singh, 48
The Singh residence in the Ambedkar Colony of Chattarpur is a community landmark. Two decades ago, when Swarn Singh started his career as a boring contractor, he brought a sense of prosperity to the area. "Most people of the area depended on him for work," says Niwal Singh, a resident of the area, as he guides us to Swarn Singh's residence.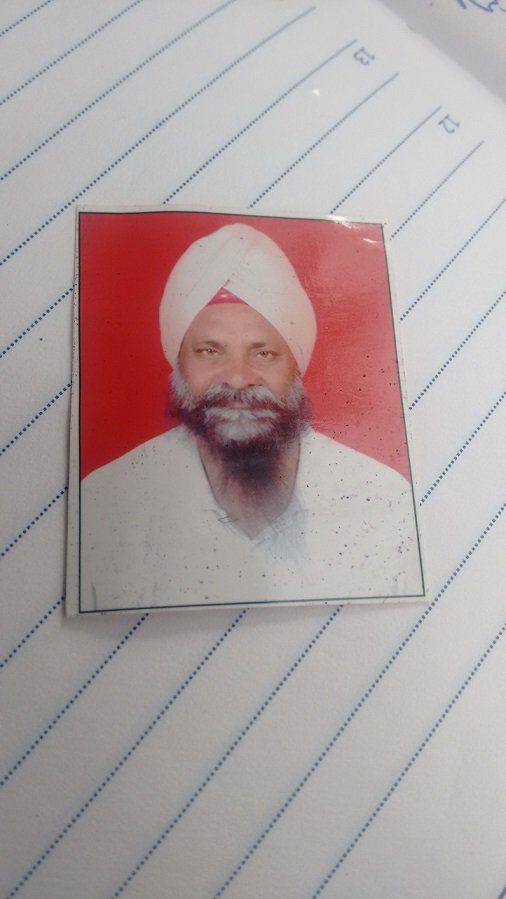 Gurmeet Kaur, 40, Swarn Singh's widow, sits dazed at a corner of the one-room residence. The walls, painted red and gold under Swarn Singh's guidance, are dotted with family portraits. "He liked being photographed," says Satpal Singh, one of Swarn Singh's four sons.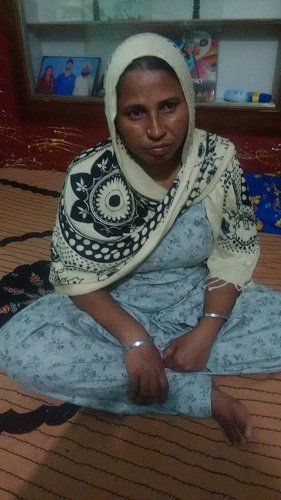 Jaspal, Swarn Singh's other son, who accompanied him to the farm and tried to save him by diving into the tank, is still in a state of trauma. "I couldn't breathe. My nostrils were burning. I know the kind of pain my father went through in his last few moments and that thought kills me," says Jaspal. 
Gurmeet Kaur, who has two dependent sons, can't think of the future. "Two of my sons are too young to even comprehend what has happened. The other two are in trauma," she says.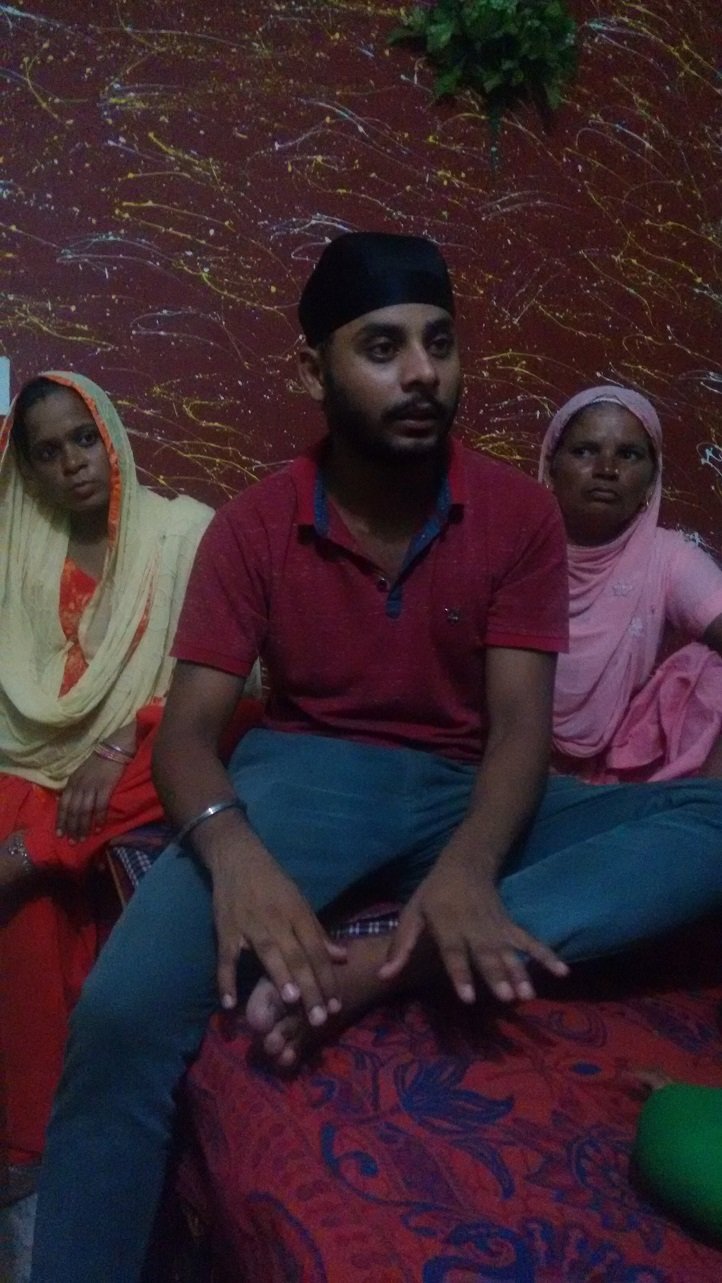 Satpal Singh shows us a copy of the FIR. "You can see the address. It happened at Mehta farms and it happened due to gross negligence on the part of the proprietor. Can you tell us why isn't he arrested yet?" asks Satpal.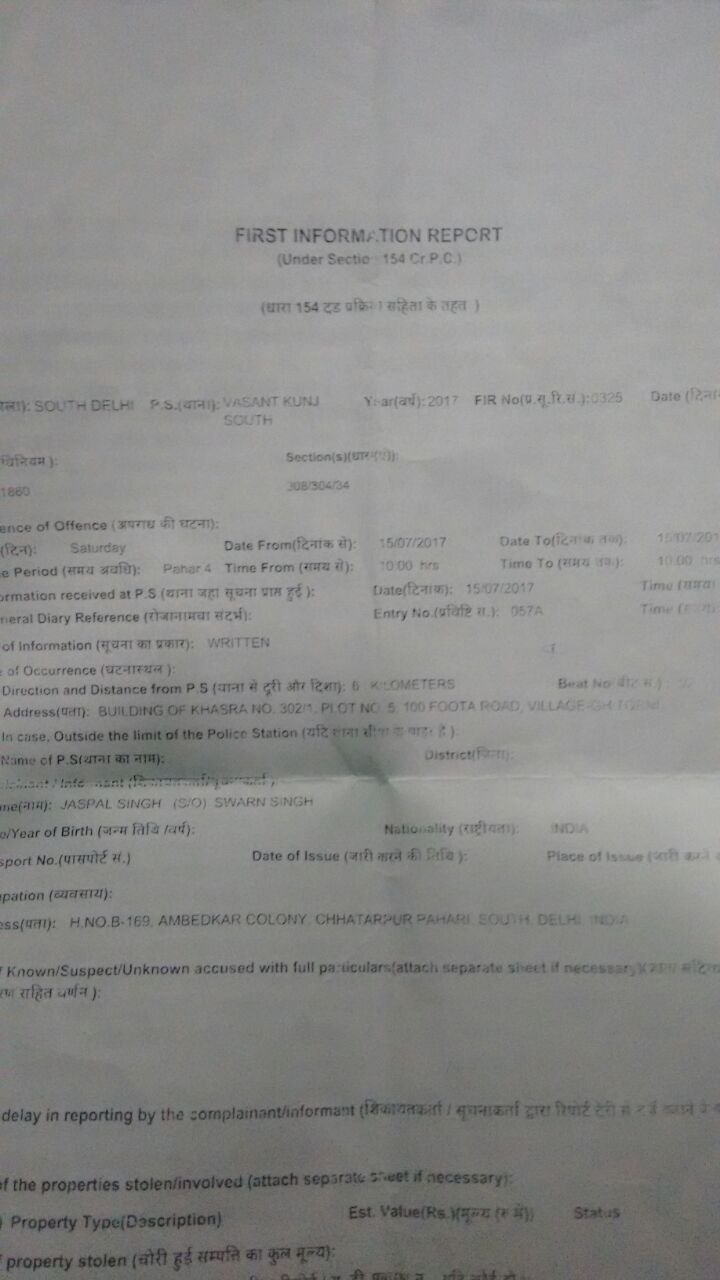 Deepu Dubey, 28 years 
At one corner of the Chattarpur Rain Basera (night shelter), a little shrine is adorned with diyas and marigold flowers. The centrepiece of the shrine is the picture of a young man in a printed white shirt taken obviously in an old-fashioned studio. He is looking directly into the camera. There is hope in his eyes, or maybe it's the reflection of the burning diya. A small piece of paper, torn from a school notebook, rests on the photograph. 'Deepu ko pyaar se' (To Deepu. with love), it says.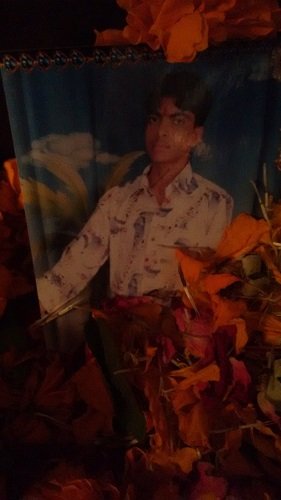 "He was the brat of the family," says Bam Bhole Dubey, 35, Deepu's elder brother. He has just finished performing the 11th day ritual of his brother and is dressed in a white dhoti. His sacred thread is prominently visible underneath his vest. "We are Brahmins. We don't do such dirty work. They tricked my brother into doing this," says Bam Bhole.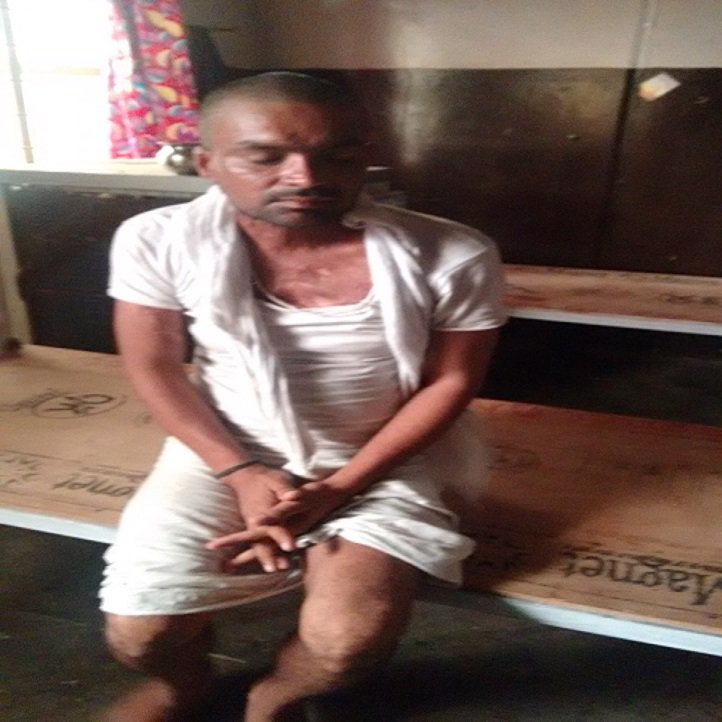 For the past two years, the Chattarpur night shelter has been the permanent address of the Dubey brothers. "My brother was raised in Delhi but he ran away from our home at a very young age. He studied till class 9th. We wanted him to study further. But he showed no inclination," says Bam Bhole.
Two years ago, Bam Bhole received a distress call from Deepu from Chennai. "He said he has lost everything but now wants to lead an honest life. He wanted to be a responsible brother. I brought him to this night shelter and got him work with Swarn Singh. Things were working out for us. He used to earn about Rs 800 every day. I earn about the same. We were planning to get a place soon," says Dubey. 
Bam Bhole, however, refuses to be bogged down by this tragedy. "I am sure we will get justice and the Mehtas will be punished adequately," he says. 
Anil, 35
Of the four victims of Ghitorni tragedy, Anil's family is the most difficult to trace. He lived with Deepu at the Chattarpur shelter but would also spend a lot of time at his sister Babita's shack, just metres away from the night shelter. No one can confirm what Anil's last name is, as no one has a picture of the man. It's as if Anil never existed. "Why would I have a picture of my brother? I used to see him every day," says Babita. 
Born to a Valmiki family, Anil was one of the several siblings. "He was married once but his wife left him," says Babita. Like Deepu, he would work for Swarn Singh, but Babita is sure that her brother was not a sanitation worker. Anil was the first person to enter the tank that day. "I don't think he has ever worked in the sewers. If he had any idea that it was a septic tank, he would have taken some precautions," says Babita.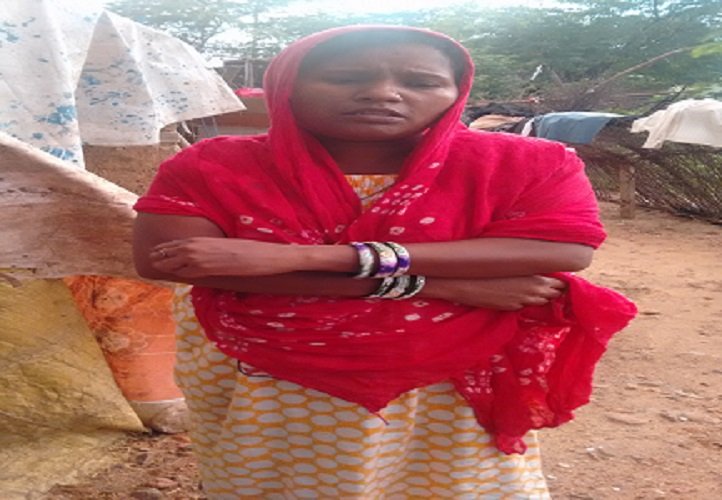 Anil, who used to earn about Rs 500 every day, would give some of his earnings to Babita. "We wouldn't have been able to make ends meet otherwise," says Babita who has four children of her own. 
"All we want is justice", Babita sums it up. 
(Feature image source: ScoopWhoop News| Premankur Biswas)