The protests at Shaheen Bagh have been one of the most consistent areas of resistance against the NRC/CAA, with the sit-in going on for more than a month now. 
According to Scroll, on Friday morning, protesters erected a 40-foot high, 300 kg iron map of India near the foot over bridge that read, 'We the people of India reject CAA, NPR, NRC'.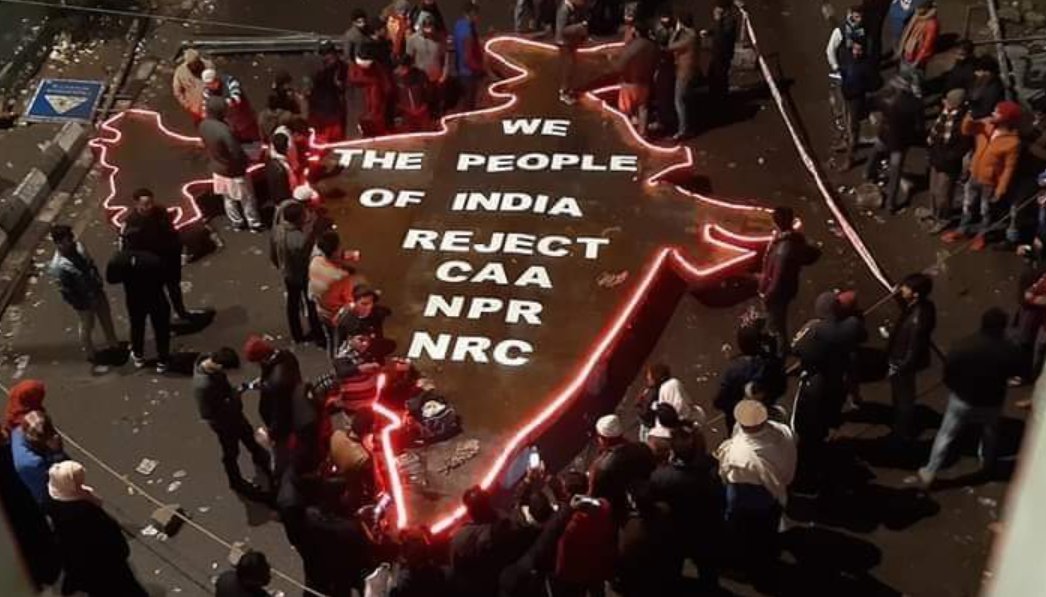 The map, which is made of iron and iron sheets, has been in construction for over a week. It's quite a sight to behold, and people on Twitter were quick to comment.
The structure of the map forms an imposing figure, and really seems to depict what all the protesters at Shaheen Bagh are fighting for. The area has become one of the core centres of the anti-CAA protests, and it shows no signs of slowing down.