Bollywood has been capturing Indian as well global imagination with its unique colourful style and intensity of emotions. But few films have been able to mesmerise people the way a timeless classic did, 40 years ago.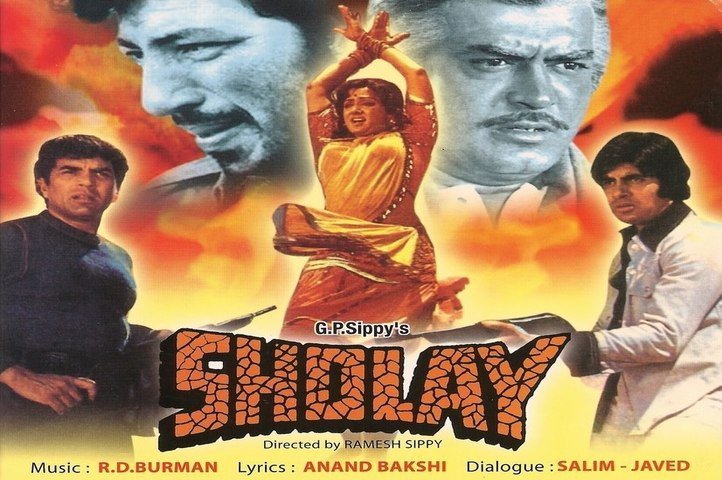 Apart from being India's very own version of a spaghetti western, Sholay till date remains an epitome of everything that Indian cinema stands for. The magnum opus on celluloid had everything a viewer could ask for.
The unforgettable experience
From colourful characters to mind blowing dialogues, the writer duo of Salim-Javed went for the kill with their most memorable work ever. The terrifying yet contagious laughter of Gabbar Singh, and the sounds of gunshots forming a milieu with those of horses trampling violently , all made for an experience that stayed on even after the curtains fell.
"Ye haath humko de de Thakur"
Every little detail mattered
Every detail, even the most simple touches were like poetry in motion packaged carefully in an explosive western. " Tera kya hoga Kalia " became a staple line for Indians whenever a person found himself in a soup, and Samba never left anyone's mind despite making short appearances, seated cozily atop a hill. Even Dhanno played a crucial part in the classic.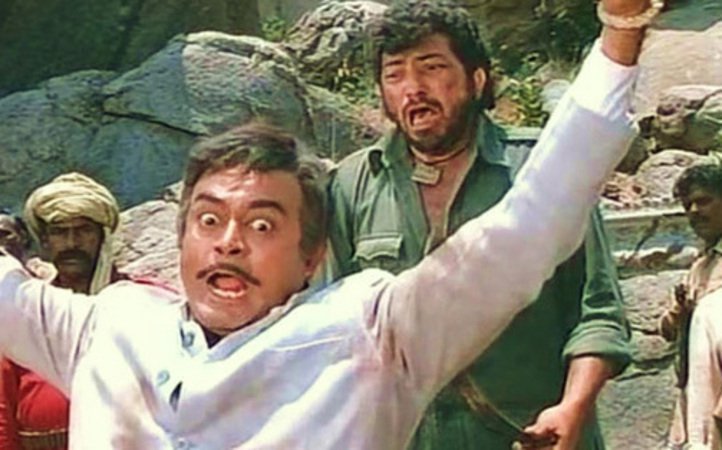 "Tera kya hoga Kalia"
No character was insignificant, no emotion was half-hearted. The drama was hard hitting but not overdone, the romance was flamboyant but not alienated from the grit. The rage in Thakur's eyes was enough to show conviction despite disability, the madness of Gabbar played a balancing act with Basanti's naive charm.
The legendary Gabbar
Gabbar remains an intriguing character, the kind one can write volumes about. He seemed like a lunatic, but had cracked the code about ruling people through fear. He was pure evil, someone who seemed purely fictional, but was a portrayal of the ruthlessness human beings are indeed capable of showing. Amjad Khan, as Gabbar, was possibly the best that dacoit sardaar could have been portrayed.
" Yahan se pachas pachas kos door gaon mein … jab bachcha raat ko rota hai, toh maa kehti hai bete so ja … so ja nahi toh Gabbar aa jayega "
His mannerisms, and a knack for "sending a message", made him someone that was intimidating yet sparked curiosity. The gritty bandit with a bad boy charm, Gabbar became a folklore of Indian cinema. Gabbar made Amjad Khan a legend in his debut film.
" Aadhe idhar jao… aadhe idhar jao… aur baaki mere peeche aao "
Jai and Veeru's world with the not so cunning Surma Bhopali and the hilarious 'Angrezo ke zamaane ke' jailer was carefully crafted. While the romance between Veeru and Basanti was on fire, Jai's stoical gloomy, longing romance added the crucial touch of serenity.
The women
The women in the film were portrayed in a much more empowered manner, in contrast to today's action flicks, usually dominated by male protagonists. Basanti with Dhanno was outgoing and assertive, not afraid to brave a gang of dacoits.
40 yrs of Sholay & still going strong.So proud I was part of such an iconic movie!Ppl still call me Basanti & transport me to tht era again!

— Hema Malini (@dreamgirlhema) August 14, 2015
" Jab tak tere pair chalenge uski saans chalegi … tere pair ruke toh yeh bandook chalegi "
Jaya's portrayal of Radha on the other hand, was that of a calm woman with a courageous soul. She chose to stand strong despite losing her family to violence, and wasn't afraid to seek happiness and love again.
India's timeless tale
Ramesh Sippy and his pair of wizards with a pen, proved to be one of the most remarkable story tellers of all time. Salim Khan and Javed Akhtar showed mastery in spinning the hope, despair, joy and sorrow of the average Indian, into a larger than life spectacle.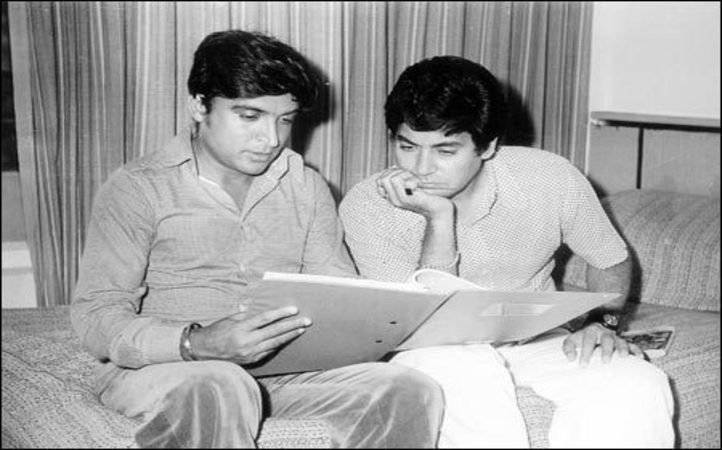 Source: teekhapan.wordpress.com
" Jo darr gaya … samjho marr gaya "
There were two young men who pounced at every opportunity for a better future they could grab, by hook or by crook, a woman who worked for a living, braving a world dominated by men, on a daily basis.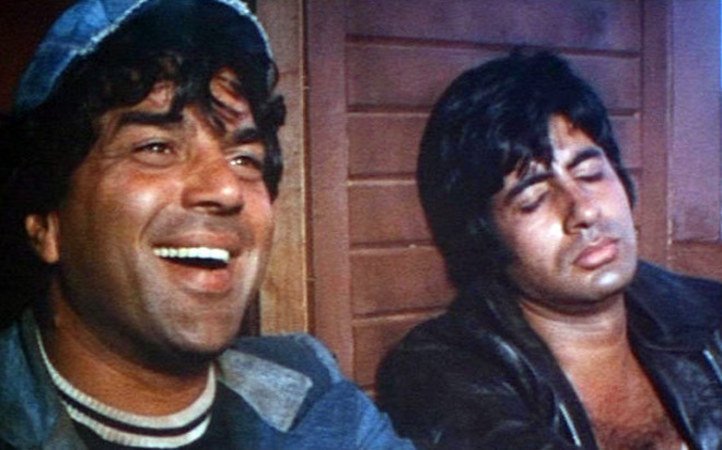 " Thakur na jhuk sakta hai na toot sakta hai … Thakur sirf marr sakta hai "
There was the unadulterated vengeance of Thakur's character and there was the forgiveness and strength of character that an old, blind Imaam displayed. There was also undying hope for the victory of good over evil after a long struggle. There was the humility of Ramlal, despite his extraordinary loyalty. Every little bit was invaluable in the making of the epic.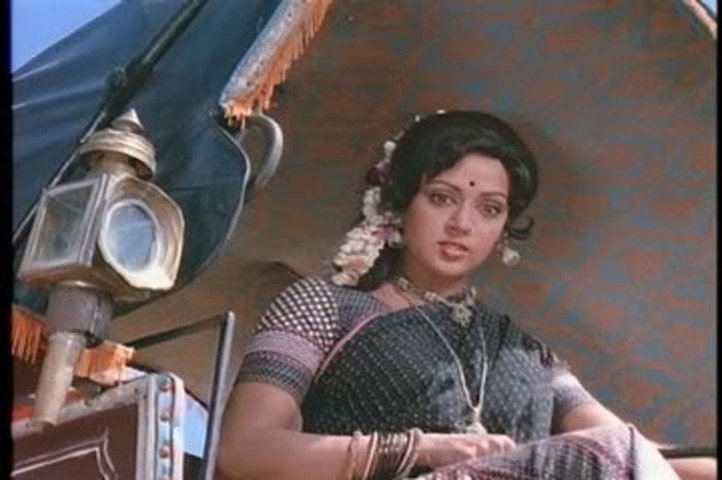 " Woh badmash hain lekin bahadur hai … khatarnak hai is liye ki ladna jaante hai … burre hai magar insaan hai "
It's all there, Sholay is all about India. India of the past and of the present, with every aspect of India, including the flaws. This is what makes Sholay so timeless, the reason that subsequent generations have been able to relate to it in some way or the other.
Common yet extraordinary
The characters might be dramatic with their extraordinary stories, but deep down they are just different faces of the common Indian man. The setting is a hamlet somewhere in a forgotten land, but a common Indian can still relate to it.
" Loha garam hai … maar do hathauda "
The grim yet charming landscape, the stellar performances, gun slinging bandits along with song and dance in a lawless land, still manage to thrill the Indian audience, four decades later. Sholay isn't just the most spectacular cinematic experience from India, it is a story that brings India together as one with all its varying identities.